Penginapan Mitra Belitung
Jalan Duku No.38 Pangkallalang, Tanjung Pandan, Bangka-Belitung, Indonesia
Show on map
LocationPenginapan Mitra Belitung is located in area / city Tanjung Pandan.The B&B has a very good location, also near the H.A.S. Hanandjoeddin Airport (TJQ), which is only 12.29 km away.There are plenty of tourist attractions nearby, such as Tanjung Pandan Museum within 1.91 km, and Tanjung Pendam Beach within 2.24 km.About Penginapan Mitra BelitungPenginapan Mitra Belitung is highly recommended for backpackers who want to get an affordable stay yet comfortable at the same time.For you, travelers who wish to travel comfortably on a budget, Penginapan Mitra Belitung is the perfect place to stay that provides decent facilities as well as great services.Penginapan Mitra Belitung is the smartest choice for you who are looking for affordable accommodation with outstanding service. WiFi is available within public areas of the property to help you to stay connected with family and friends.Penginapan Mitra Belitung is a B&B with great comfort and excellent service according to most B&B's gues
Show More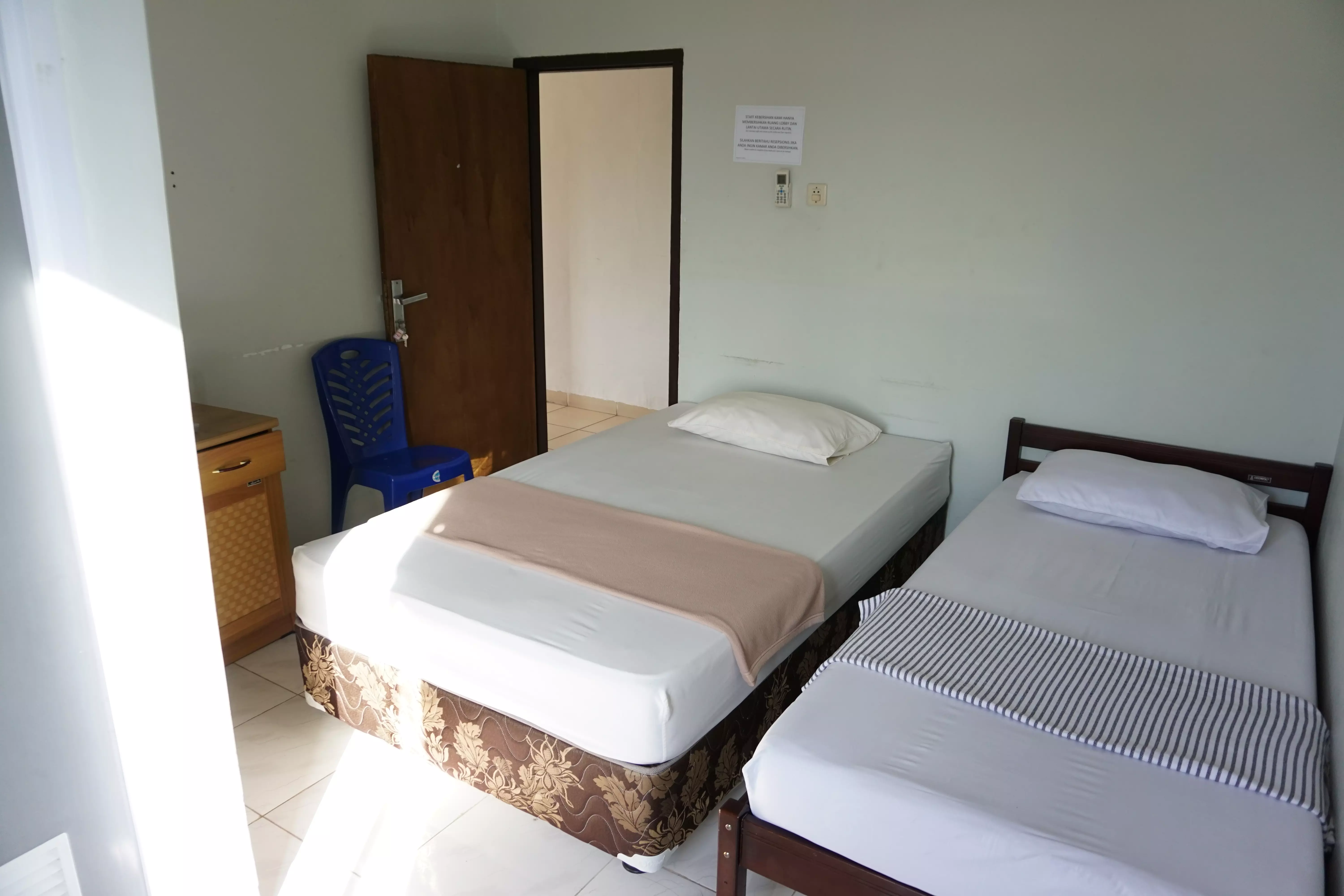 5 places of interest within 1000m, 2km from downtown
View Map


Standard Room
All Amenities

Property Policy
Check-in and Check-out
Check-in
from 14:00 to 22:00
Check-out
from 07:00 to 12:00
Children and Extra Beds
Children are welcome at this hotel. Additional fees may be charged when a child stays at the hotel with parents or guardians, please confirm with the hotel.
Property Description
LocationPenginapan Mitra Belitung is located in area / city Tanjung Pandan.The B&B has a very good location, also near the H.A.S. Hanandjoeddin Airport (TJQ), which is only 12.29 km away.There are plenty of tourist attractions nearby, such as Tanjung Pandan Museum within 1.91 km, and Tanjung Pendam Beach within 2.24 km.About Penginapan Mitra BelitungPenginapan Mitra Belitung is highly recommended for backpackers who want to get an affordable stay yet comfortable at the same time.For you, travelers who wish to travel comfortably on a budget, Penginapan Mitra Belitung is the perfect place to stay that provides decent facilities as well as great services.Penginapan Mitra Belitung is the smartest choice for you who are looking for affordable accommodation with outstanding service. WiFi is available within public areas of the property to help you to stay connected with family and friends.Penginapan Mitra Belitung is a B&B with great comfort and excellent service according to most B&B's gues
Services & Amenities
Smoking area
Multilingual staff
Haven't found the right property yet?