Activity Details
Just a stone's throw away from the Petronas Towers is a world-class family day out at the Aquaria KLCC. Boasting over 5,000 different species, it's a journey through the world's many aquatic habitats inside a huge 60,000 square-foot underwater wonderland. With plenty of opportunities to be surrounded by circling sharks and touch some coral and starfish, Aquaria KLCC is a perfect attraction for both adults and kids alike.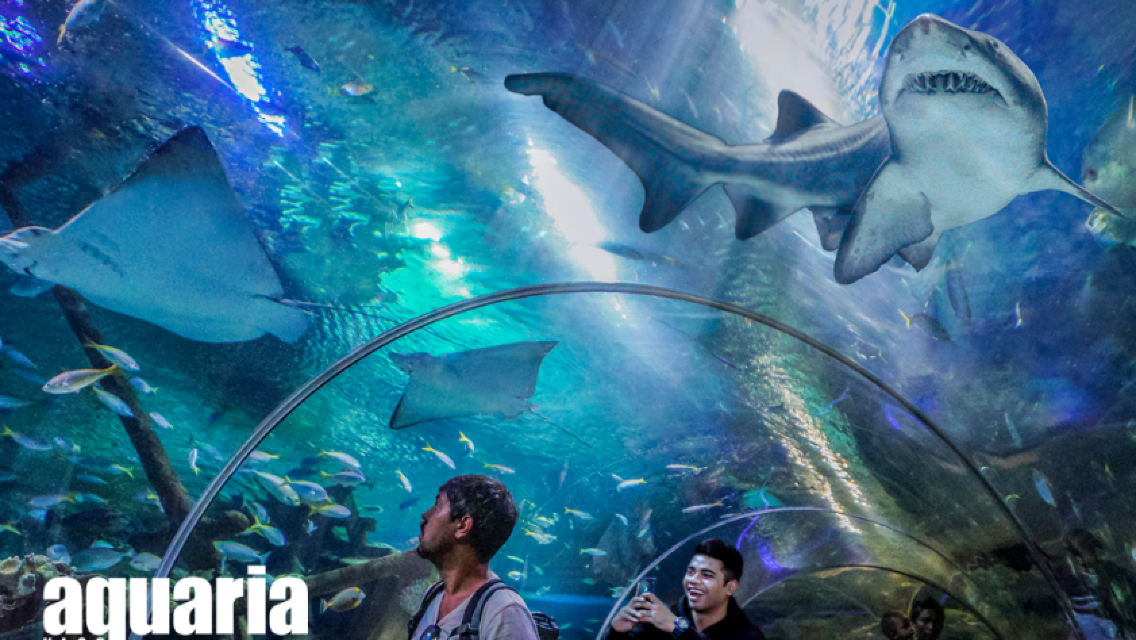 The Tunnel at Aquaria KLCC
Enter Aquaria KLCC at Level 1 and find the aquarium's great highlight: a 90-meter viewing tunnel complete with a travellator to take you through at a chill pace. Watch as sand tiger sharks and stingrays swirl over you and spot the creatures darting in and out of the realistic shipwreck model. After exiting the tunnel, you'll also find the DNA Touch Pool, a hands-on section where you can touch live coral and starfish.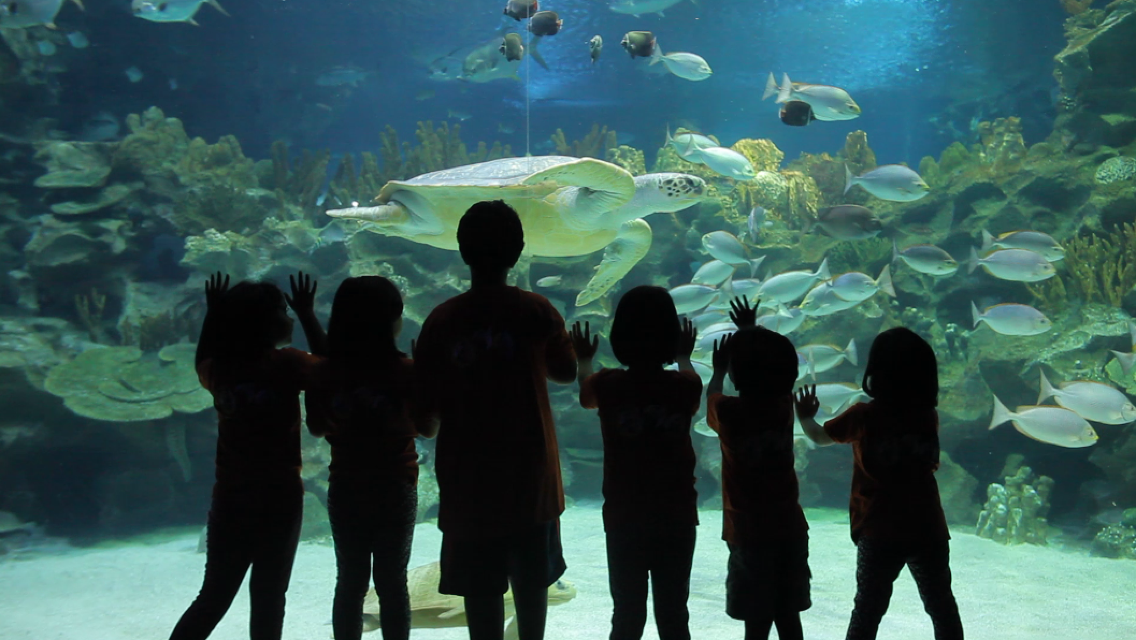 Head to Aquaria KLCC Level 2 and travel through the world's different oceans and waterways, including the Amazon rain forest, the coral reefs, and the open ocean. The Weird & Wonderful section will open your eyes to the more bizarre creatures of the ocean, while the Coral Discovery section will show you the ocean's most beautiful backdrop where seahorses play. There are also feeding sessions here on Saturdays, Mondays, and Wednesdays.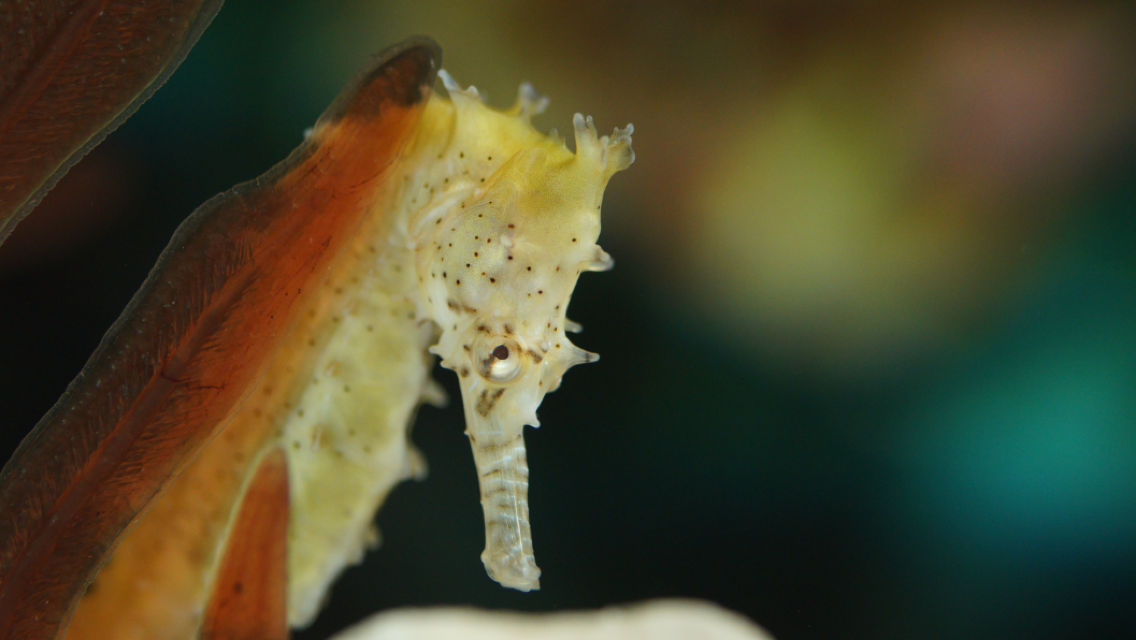 There's even more than just fish at Aquaria KLCC, as you'll stumble upon other water-loving creatures from all kinds of habitats. Giant water rats, super-cute small-clawed otters, terrifying tarantulas, slithering snakes and coatimundi showcase the amazing diversity of our planet. Head to The Stream and Jewels of the Jungle to learn more.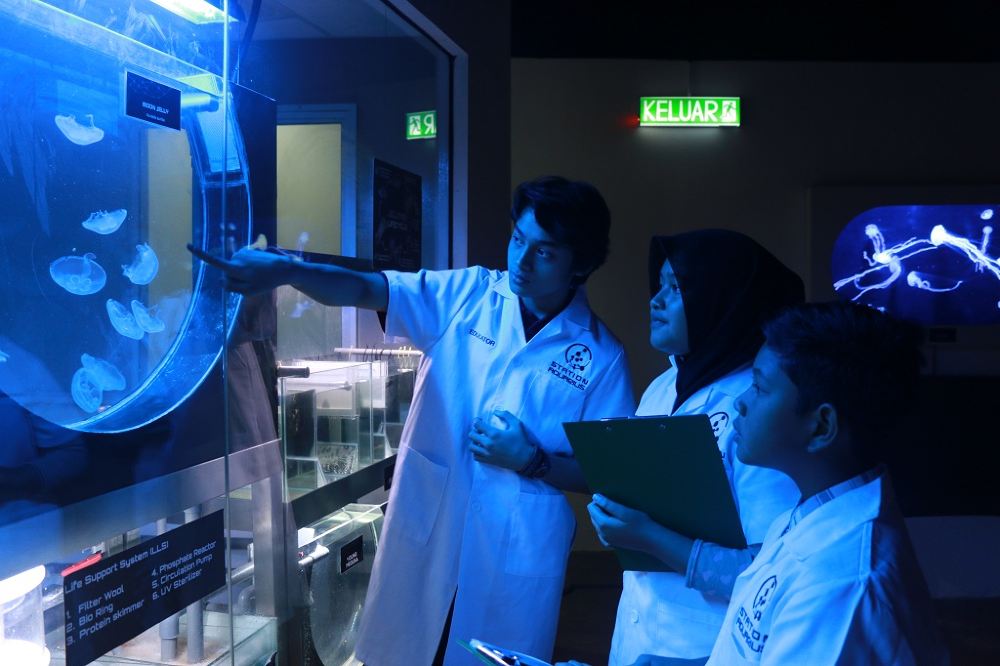 Swim with Sharks at Aquaria KLCC!
Feeling daring? For an extra fee, thrill seekers can suit up to get ready for a jump into more chilling waters in the Aquaria KLCC Diving with Sharks program. It's available to both experienced and inexperienced divers with diving equipment and cages for protection. It's a once-in-a-lifetime opportunity to get up close with sharks and stingrays.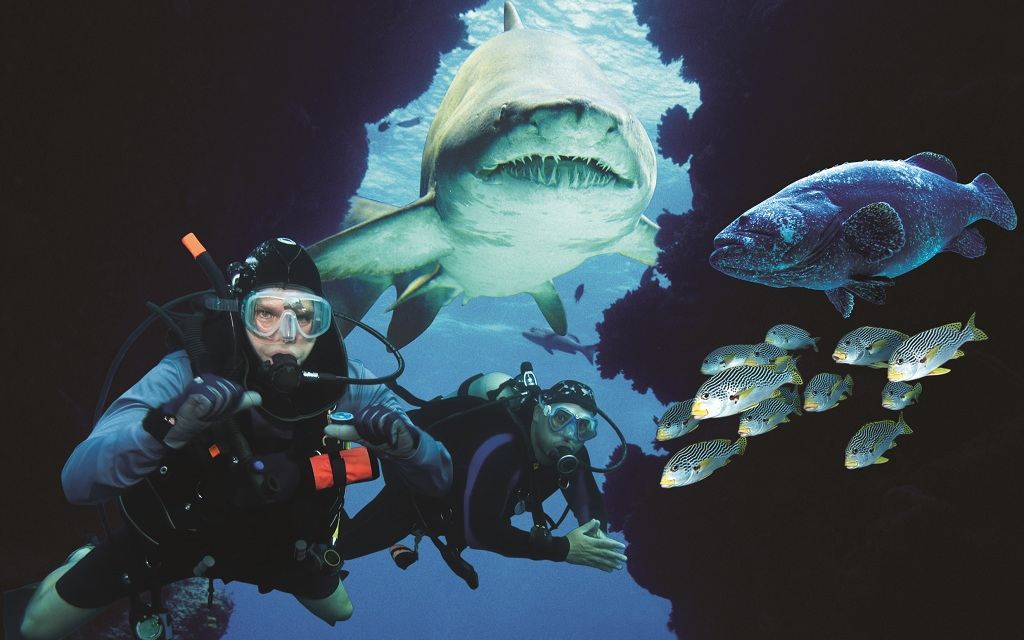 Exclusions
All personal expenses and expenses not mentioned in the inclusions
Change & Refund Policies
Once this product is successfully booked, it cannot be changed or canceled
How to Use It
All times are given in local time
Please scan the QR code in confirmation email to gain admission directly
Opening Time: 10:00-19:00 (last admission 18:00)
Address: Kuala Lumpur Convention Centre Complex, Jalan Pinang, Kuala Lumpur City Centre, 50088, W.P. Kuala Lumpur
The aquarium will reopen on June 24. As there are visitor number restrictions, please register at https://aquariaklcc.com/booking/ after you book your tickets to reserve a visiting time and avoid queuing
Activity Essentials
Traveller Information
Adult: Age 13 to 59
Child: Age 3 to 12
Senior: Age 60+
Free admission for children under 3 (must be accompanied by at least one adult)
Important Information
Malaysian nationals need to present their MyKad when redeeming and using tickets