Located just 10km from downtown Chengdu, the Giant Panda Breeding Research Base is a non-profit institute built to protect China's cute and fluffy national treasure. Founded in 1987 after the rescue of six hungry and sick giant pandas, the base has since seen more than 120 panda births and was crowned winner of the United Nations Environment Program "Global 500 Best". Discover an expansive natural paradise designed to nurture and care for these endangered animals.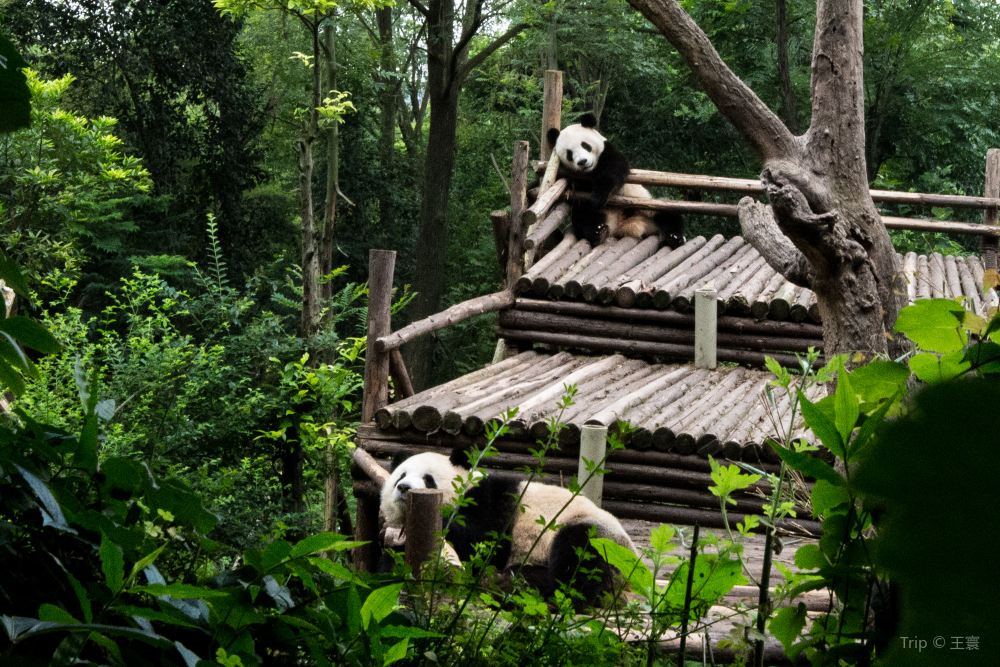 As well as fully-grown pandas, you'll also see snuggly panda babies in the nursery. Pandas born in the daytime are housed in the Sun Nursery Room, while pandas born at night are in the Moon Nursery Room. Plan your visit to catch their feeding time at nine o'clock every morning. Watch them wriggle with excitement and chase after the keeper for their breakfast.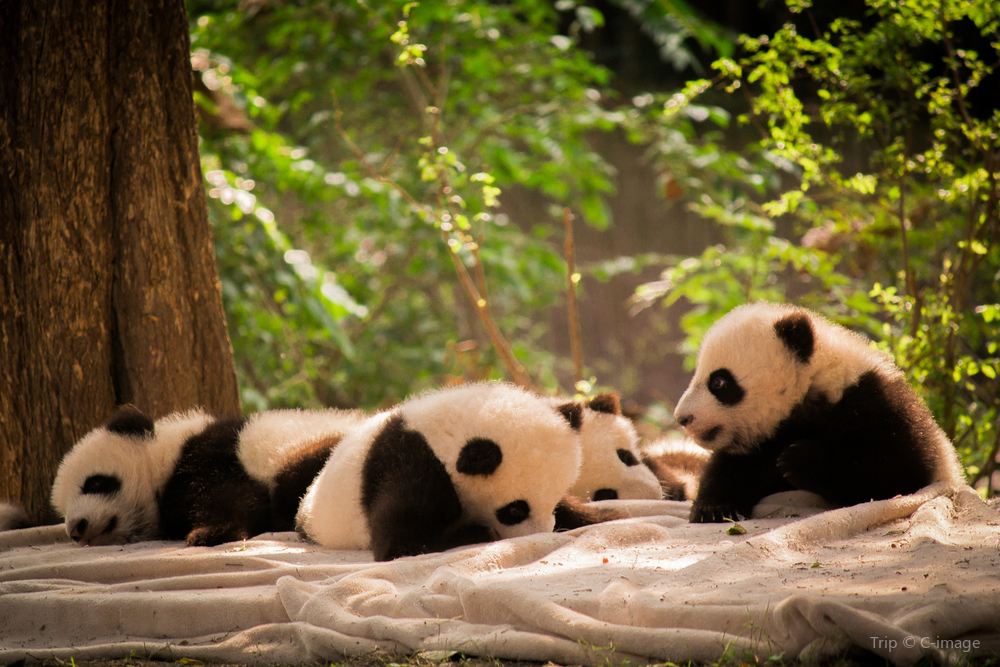 Stop by the Giant Panda Museum to find out about the center's scientific research and the history of the pandas in the wild before relaxing with a panda documentary in the Panda Story Cinema. There's so much to learn about these amazing animals, and you'll gain a new respect for those who work tirelessly to save giant pandas from extinction.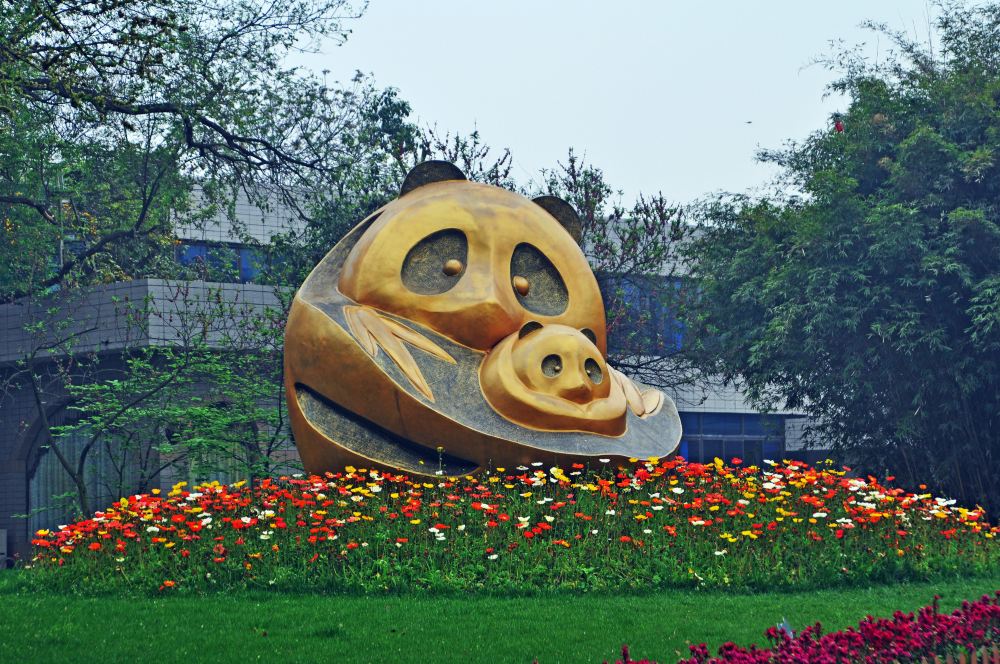 Now it's time for the highlight of the day: the activity field. See the giant pandas in their specially-created enclosure that mimics their natural environment. Watch these cuddly and dopey creatures as they eat, play, sleep, and fall from trees – it's a cute overload. Along with giant pandas, there are also sneaky and mischievous red pandas, as well as elegant black and white cranes.