Activity Details
Located in Kuala Lumpur, Malaysia, Kuala Lumpur Tower is one of the landmarkds in Kuala Lumpur (the other one is the Petronas Twin Towers). The Kuala Lumpur Tower is 421 metres tall and is the tallest tower in South-East Aisa as well as the fourth tallest communication tower in the world. The outside of the Kuala Lumpur Tower are fries-type arch ribs. Instead of using pilings at the base, the Tower was build on an piece of isolated land.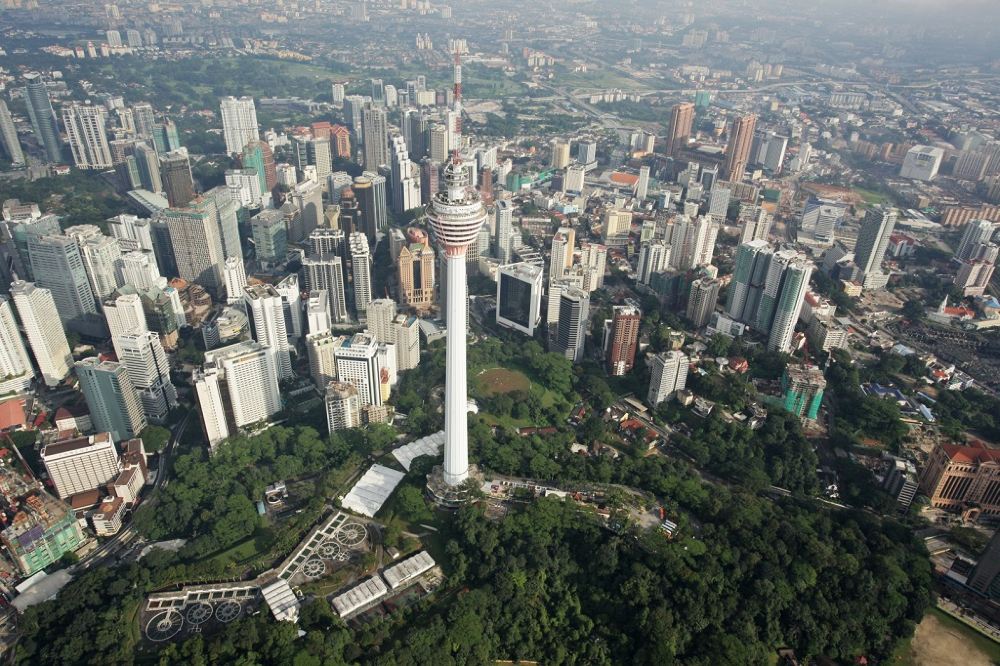 At the obseration deck and the revolving restaurant, you will face Petronas Twin Towers in distance, and you will have a chance to have a bird view of the whole city of Kuala Lumpur. Although is less famous than Petronas Twin Towers, the observation deck here is about 100 metres higher than the one on Petronas Twin Towers, therefore, this place is the best sopt to enjoy the beautiful view of Kuala Lumpur.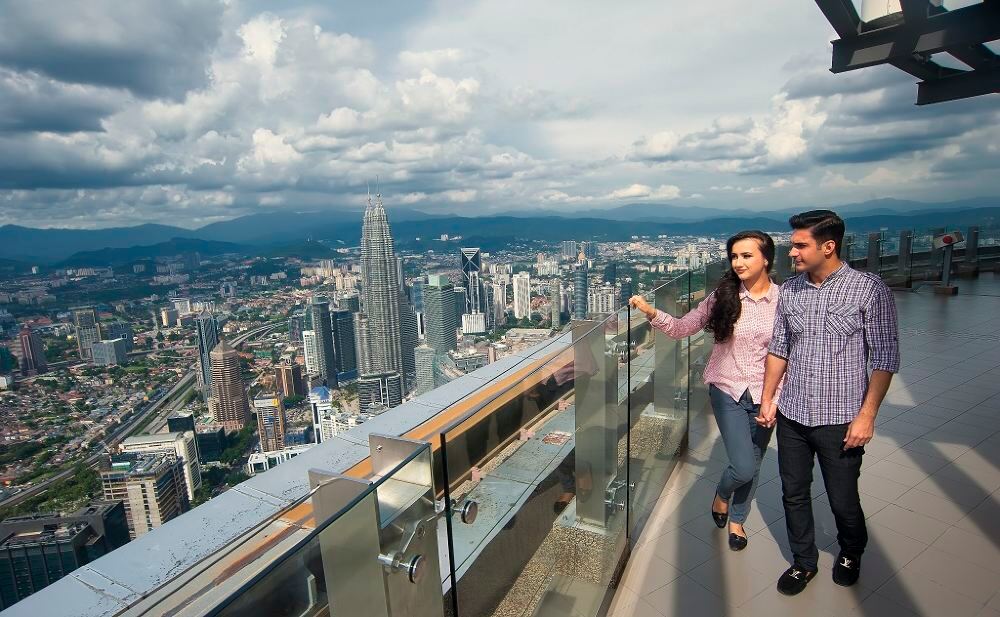 The design of top of the tower is referred to the Muslim minaret. The decorative glass window at the top of the tower is designed to emulate the Iranian royal palace. Here, you will see the perfect combination of the Eastern design ideas with the Western architectural techniques.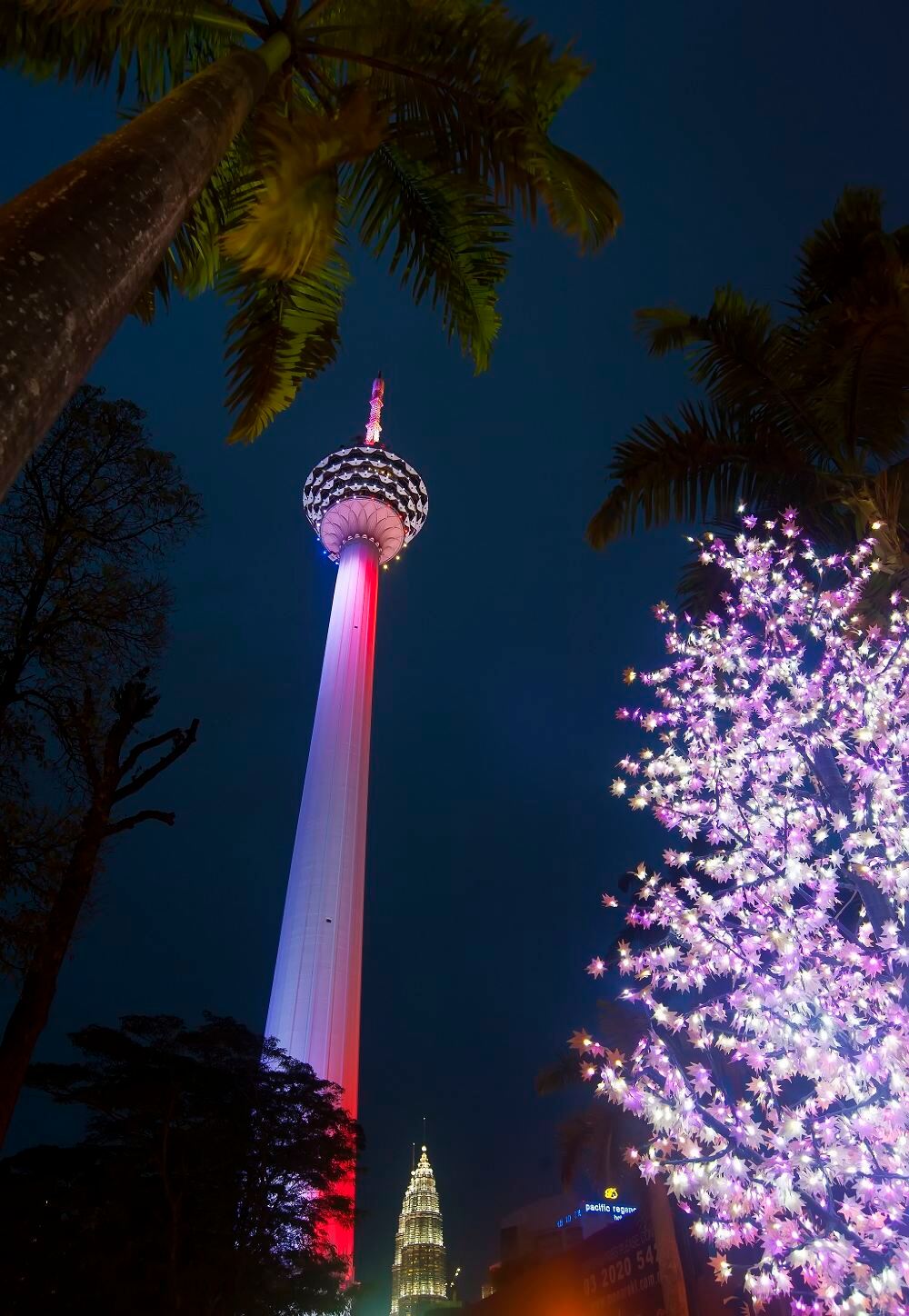 Atmosphere 360 is a revolving restaurant at 276 metres height, one floor above the observation deck. After enjoying the food in Atmosphere 360, you can walk to the observation deck where you can have a bird view of Kuala Lumpur Tower in the east, the anciecnt Malaysian Royal Palace in the west, and the National Mosque in south-east.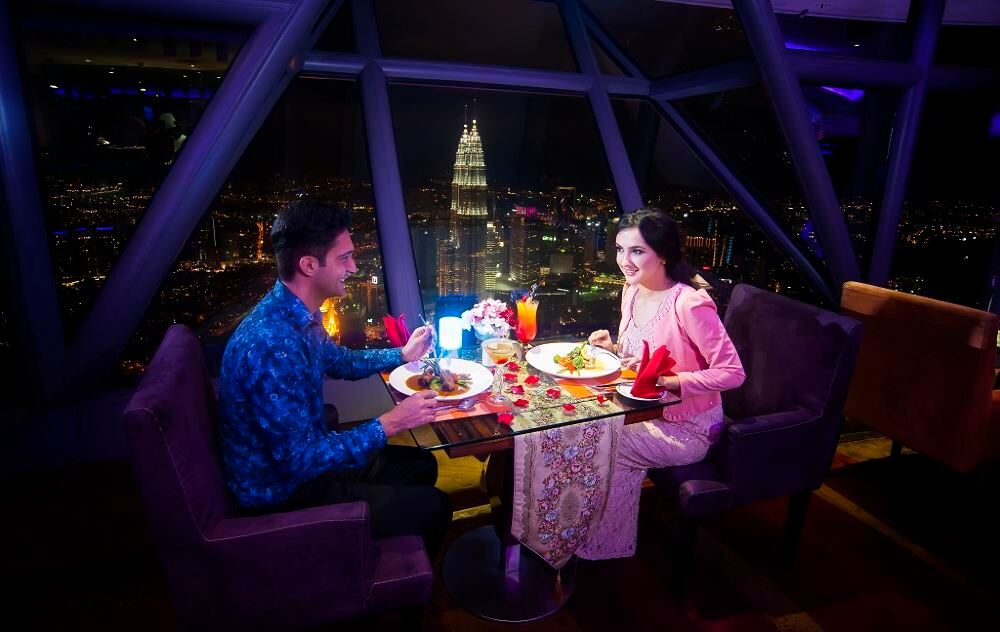 Address: Jalan P Ramlee, Kuala Lumpur, 50250 Kuala Lumpur
Opening Time: 9:00 - 21:30
Inclusions
Ticket for Observation Deck
Or Ticket for Observation Deck + Sky Deck + Sky Box
Change & Refund Policies
Once this product is successfully booked, it cannot be changed or canceled
Trip.com only provides the booking service for this travel product. The specific cancellation policies are strictly in accordance with the supplier's standards. Please read carefully before booking
How to Use It
Please present the e-voucher to receive your admission ticket
Redemption Address: No. 2 Jalan Punchak Off Jalan P.Ramlee, Kuala Lumpur Malaysia 50250
Redemption Time: 09:00~21:30
Activity Essentials
Traveller Information
Adult: Age 12+
Child: Age 4 to 11
Free for children age 1-3
Important Information
To ensure that you receive the booking confirmation, please provide complete information when booking.
If you have redeemed the ticket, but the weather is bad, you can contact stuff at Kuala Lumpur Tower to change the date of your visit.
For safety concerns, when the weather condition is unfavouable, the Observation Deck and the Sky Deck will be temporarily closed.