Activity Details
[Phillip Island Nature Park]
Known as one of Australia's most famous wildlife attractions - the home of the penguin homing. The Phillip Island Nature Park, featuring the Adventure Island, has a unique wildlife experience, tranquil wetlands and an exciting coastline. The Penguin Parade, the Koala Conservation Center and Churchill Island are award-winning ecotourism centres where you can gain an excellent insight into the world of penguins, koalas and island heritage.
In addition, you can admire the exhibition and participate in interactive, walking trails and elevated boardwalks to allow for closer viewing of wildlife. Phillip Island Nature Park also has a network of walking and cycling trails, miles of beaches, water bays and bays. You can explore at your own pace, choose to dive, surf, or ride at your own expense, and build lots of coffee. The store offers many menus that satisfy the appetite of the beach.
The nearby beach has Australia's safest waves. Surf life savers patrol Ulamai and Smith Beach in a timely manner, and the nearby waters offer unique snorkeling and diving opportunities. At the Nobbies Center, this free world-class ocean attraction offers visitors the opportunity to explore the wonders of the marine environment through educational exhibitions and conservation displays.
[Koala Conservation Centre]
The Koala Conservation Centre is dedicated to protecting the koala's sustainable ecology and living environment. Visitors can walk through the Australian forests while watching wild koalas in the their natural habitat. Through two trails, the Koala Boardwalk and the Woodland Boardwalk, you can have a close encounter with the wild koala at the top of the tree.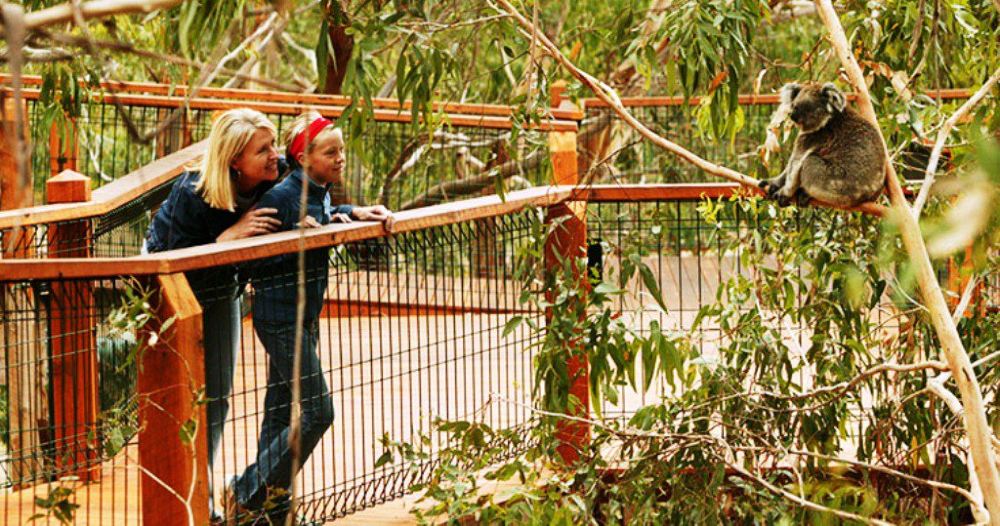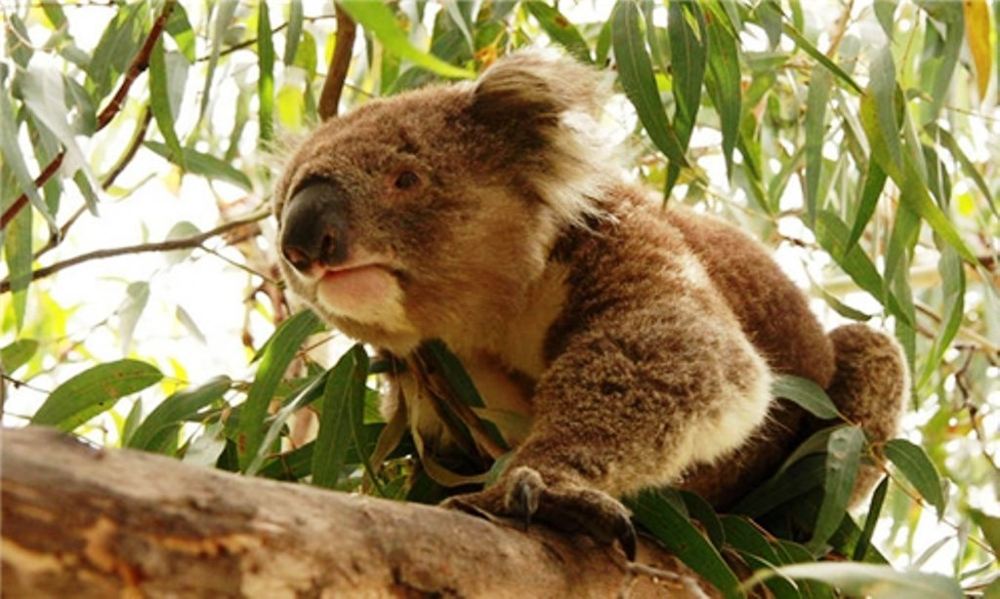 [Churchill Island Traditional Farm]
Visitors can experience the authenic history of Australia's farms on Churchill Island. This is a cultural heritage ranch that is fully in use currently. The historic houses, country gardens, farm-raised animals, and spectacular natural scenery all together consists of the beautiful picture. Here, you will have a chance to explore the isolated islands and explore the unique historic buildings, farms, gardens, walking trails and franchise cafes with breathtaking views of the bay.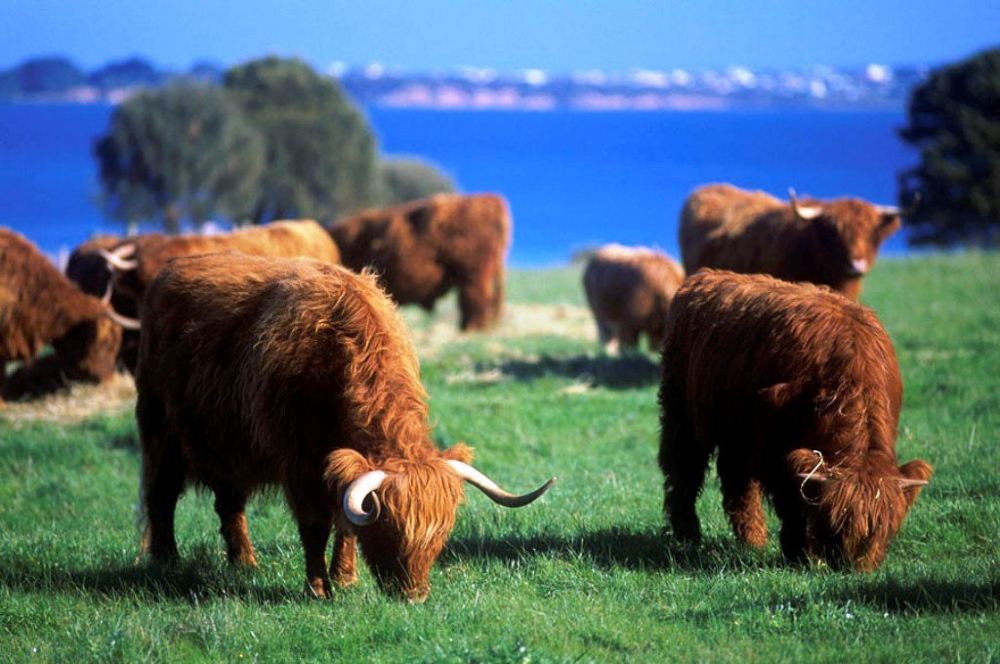 [Penguin Parade]
The Penguin Parade on Phillip Island is currently the largest wild penguin protection base in the world. There are a large number of wildlife experts working on penguin research and conservation, with more than 30,000 penguins perched on Phillip Island. However, due to the increasing human activities, the natural environment of wild penguins has been changed, and the penguins have been decreasing year by year. Phillip Island is a resort known as the fairy penguin. It is home to the world's smallest penguin with a height of about 30 centimeters. It is also known as the "Penguin Island". People from all over the world come to the Phillip Island Nature Park to enjoy the penguin homing, but in order to protect the penguin's habitat, only 500,000 people can come to watch each year. When the sun goes down and the night falls, a group of small penguins come ashore and return to their nests. They are very cute. Thousand of years ago, the summer land of Phillip Island has already been the home of the little penguins. They built nests in the dunes and had a regular life. For thousands of years they have always followed a unchanged route back to their caves. Because the penguins are very timid, their "homing" is in the evening, in order to avoid the frightened penguins, all tourists are forbidden to take pictures or videotape them.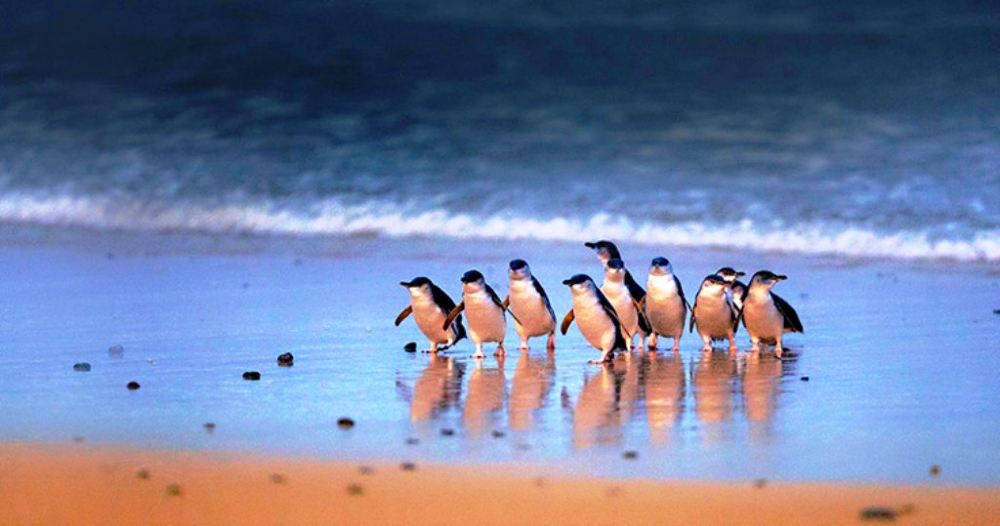 Address:
Penguin Parade
1019 Ventnor Rd, Summerlands, Victoria 3922
Koala Conservation Centre
1810 Phillip Island Road, Phillip Island, Victoria 3923
Churchill Island Heritage Farm
246 Samuel Amess Drive, Churchill Island, Newhaven 3925
Opening Time:
Penguin Parade
Penguins arrive at sunset every night of the year.
The Penguin Parade Visitor Centre is open from 10am daily (2pm on Christmas Day).
Koala Conservation Centre
The Koala Conservation Centre is open:
- 10am to 5pm daily (April to end of daylight savings)
- 10am to 5:30pm daily (daylight savings)
- 10am to 6pm (Boxing Day to end of summer school holidays)
- Opens 2pm on Christmas Day.
Churchill Island Heritage Farm
Churchill Island Heritage Farm is open 10am to 5pm daily. Opens 2pm on Christmas Day.
Inclusions
Tickets for the attractions listed in the package
Change & Refund Policies
Free cancellation at or before 02:00 at least 5 days before the date of use
Cancellations made after 02:00 at least 5 days before the date of use will incur a cancellation fee of 100%
Partial cancellation of this booking is not permitted
If you need to change your booking, please cancel and rebook
Trip.com only provides the booking service for this travel product. The specific cancellation policies are strictly in accordance with the supplier's standards. Please read carefully before booking
How to Use It
All times are given in local time
Please present the e-voucher on your phone to receive your admission ticket
Admission Time:
Penguin Parade: 17:00-21:00 (*Please refer to the official site for detailed information)
Churchill Island: 10:00-17:00 Non-special date; 14:00-17:00 Christmas
Koala Conservation Centre: 10:00-17:00 April to the end of DST; 10:00-17:30 DST; 10:00-18:00 Boxing Day to Summer; 14:00-17:00 Christmas
Admission Location: Penguin Parade, 1019 Ventnor Rd, Summerlands, Victoria 3922
Activity Essentials
Traveller Information
Adult: Age 15+
Child: Age 4 to 14
Free for children age 0-3
Important Information
To ensure that you receive the booking confirmation, please provide complete information when booking.
To protect penguins, DO NOT take the photos or videotape them.
Free admission for children under 3 years old.
If you visit during the winter, be sure you stay warm.
Bring necessary rain gear in case it rains.