Activity Details
This tour will show you the best of Chicago in one day. This is a world's top architecture city with bold architectures. You will take a walk in the Millennium Park, view the Cloud Gate, enjoy the urban view of the city from 360 Chicago.
Itinerary:
Millennium Park & Cloud Gate (20 mins) → Grant Park (10 mins) → Chicago Theater (Optional, 60 mins) → The Art Institute of Chicago (Optional, 120 mins) → Chicago Water Tower (15 mins) → Michigan Avenue (30 mins) → Chicago Cruise (Optional, 75 mins) → 360 Chicago (Optional, 75 mins, including Tilt) → Helicopter Experience Tour(Optional, minimum 2 people)
We will pass by: Navy Pier, Clarence Buckingham Memorial Fountain, Marina City, Trump International Hotel and Tower, Willis Tower Observation Deck Special Notice: Chicago Cruise will be closed in Winter
Millennium Park
Millennium Park is a large urban park in Chicago with one side of Chicago's busiest Michigan Avenue on one side and the scenic Lake Michigan on the other.In the park, the impression of post-modern architectural style can be seen everywhere, so there are also professionals who regard this park as a place to showcase the post-modern architectural style.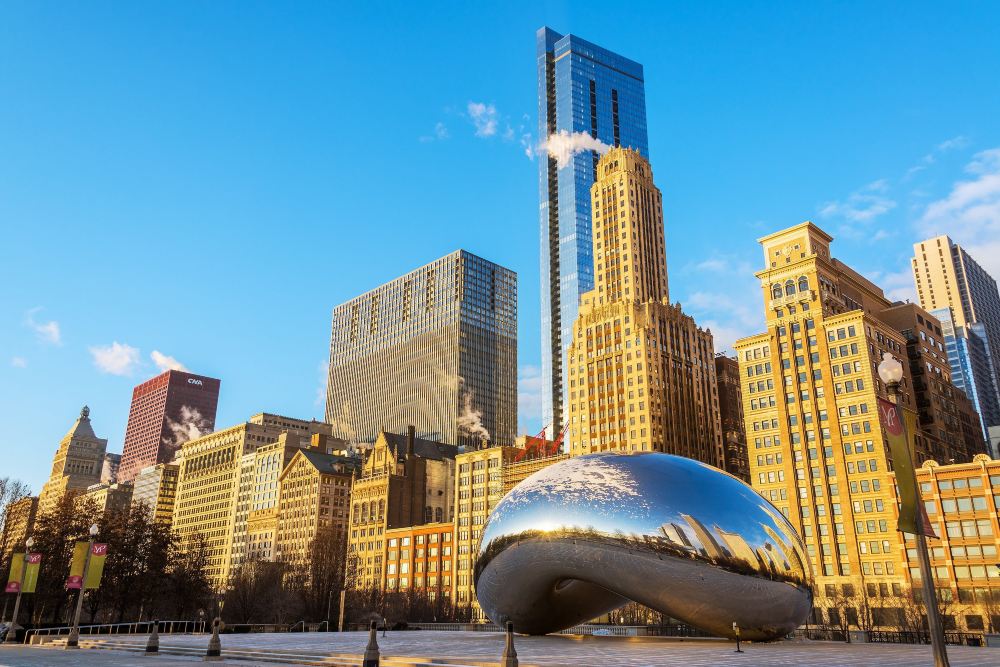 Grant Park
Grant Park is a large urban park in the city's central business district. it was renamed in 1901 to honor US President Ulysses S. Grant. The park contains performance venues, gardens, art work, sporting, and harbor facilities. It hosts public gatherings and several large annual events and is popularly referred to as "Chicago's front yard".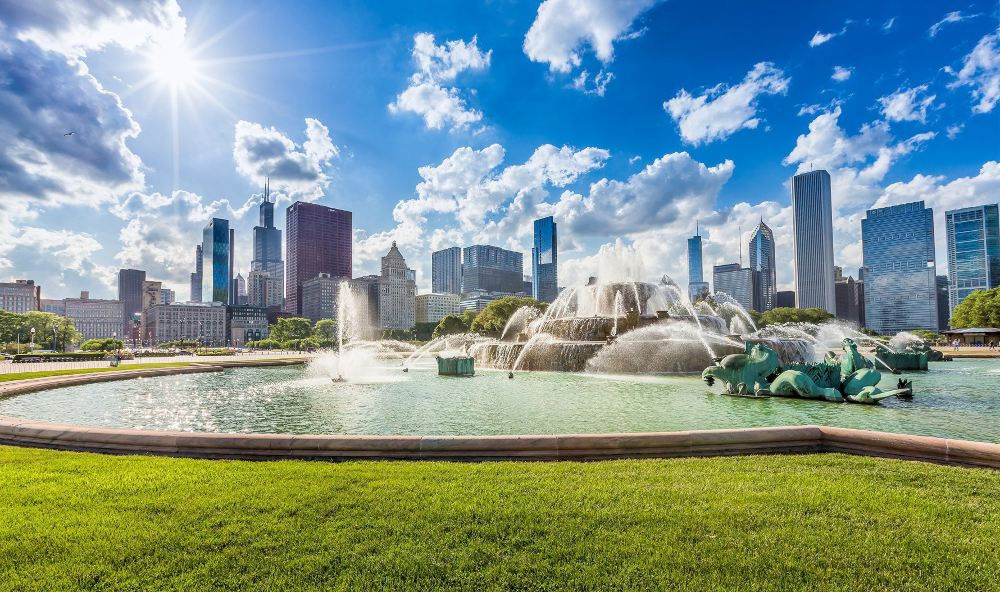 Chicago Theater(optional)
price:Child (3-12):$13.00;Senior(65+):$18.00;Adult:$18.00;
The Chicago Theater opened on October 26, 1921. It was once called "World Wonder Theatre" by the magnificent architectural style, elegant halls, grand staircases and beautiful auditoriums, by Nereus and George Design is also the first large-scale luxury movie palace in the United States.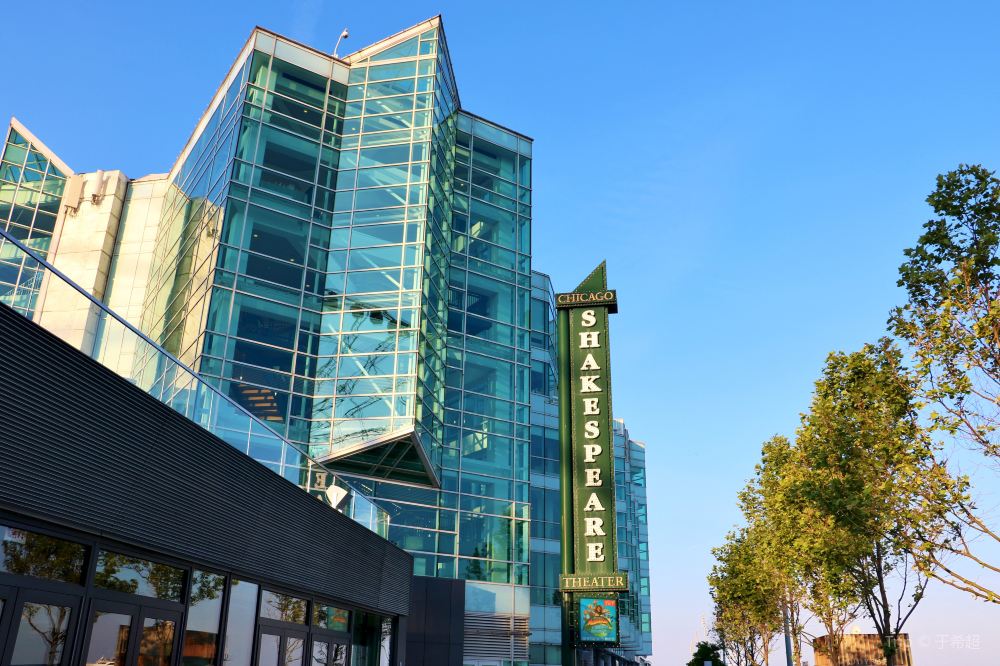 The Art Institute of Chicago(optional)
price:Child (3-12):$18.00;Senior(65+):$35.00;Adult:$39.00;
The Art Institute is the 2nd-largest art museum in the US after the Met in New York. It houses pieces by renowned painters such as Van Gogh, Monet, and Cezanne, as well as an extensive collection of African-American art.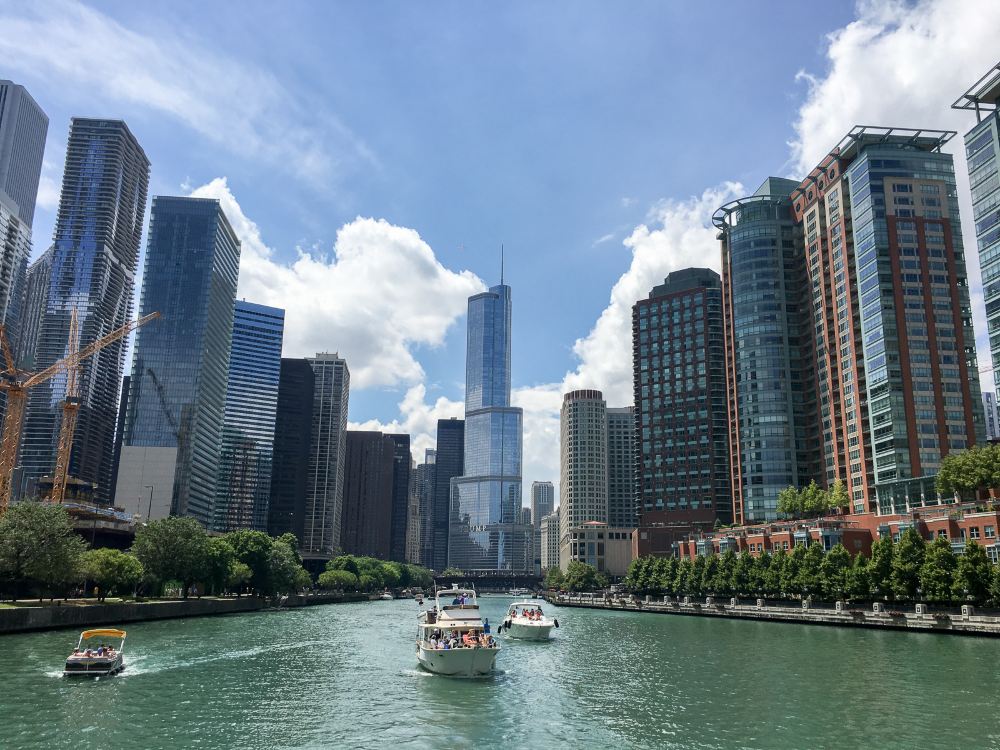 360 Chicago (incl. Tilt)(optional)
price:Child (3-12):$21.00;Senior(65+):$28.00;Adult:$28.00;
This observsation deck sits atop the John Hancock Tower in Chicago, providing exquisite aerial views of the city's skyline that you can't get anywhere else. The new LIFT feature extends out above the city below for an exhilirating experience.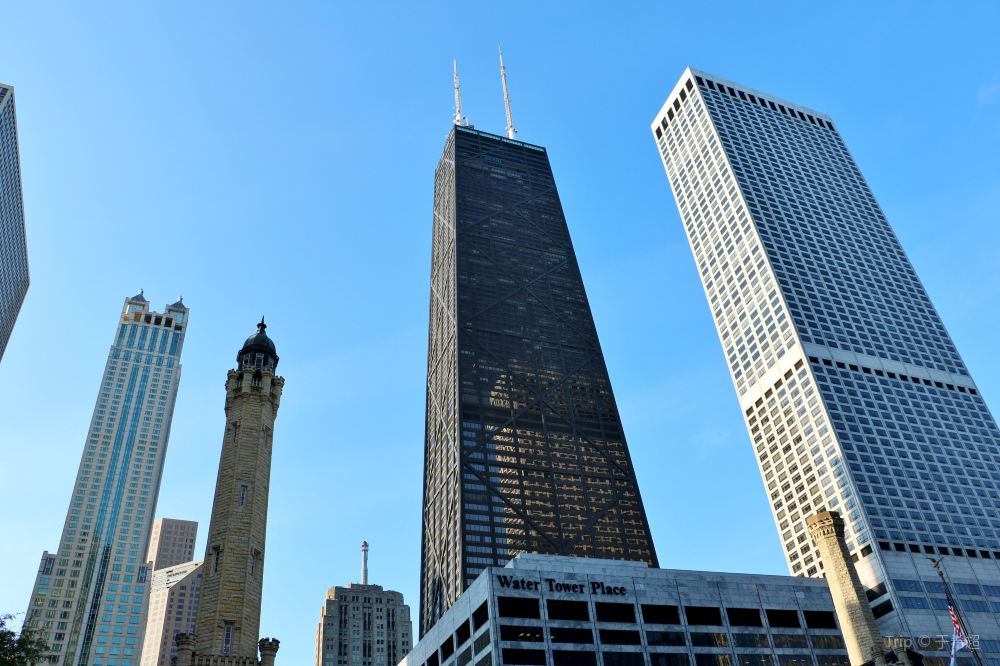 Helicopter Experience Tour(optional)
price:Adult:$89.00;Child(3-12):$89.00;
The helicopter tour provides the most spectacular and unique views of the world's best skyline. Amazing panoramas of the city, scenic waterfront, and historic landmarks await you from the optimal vantage point in the sky.
Itinerary
08:00 Doorstep pick up:Chinatown, Chicago 207 W Cermak Rd. Chicago, IL 60616;
08:30 attraction: the Millennium Park
09:10 attraction: the Chicago Theatre
10:30 attraction: the Chicago Cruise
13:15 attraction: the 360 Chicago
15:00 attraction: the Art Institute of Chicago
17:30 return: Chinatown (207 W Cermak Rd. Chicago, IL 60616)
The above itinerary may be adjusted due to weather, road conditions, and other reasons. Thank you for your understanding!
Exclusions
Food and beverage
Attraction admission fee (Prices are subject to change without prior notice)
Service fee ( minimum $10/person/day, Any child / Infant reserving a seat have to pay the service fees as well)
Any personal expenses are not listed in Fee Included.
Change & Refund Policies
Cancellations made at or before 01:00 at least 1 day before the date of use will incur a cancellation fee of 100%
Cancellations made after 01:00 at least 1 day before the date of use will incur a cancellation fee of 50%
Partial cancellation of this booking is not permitted
If you need to change your booking, please cancel and rebook
Trip.com only provides the booking service for this travel product. The specific cancellation policies are strictly in accordance with the supplier's standards. Please read carefully before booking
How to Use It
Admission times and opening hours are in local time
Present the e-voucher on your phone to gain admission
Activity Essentials
Please arrive at the pick-up point on time and follow the arrange of tour guide.
Please understand me if the vehicle is delayed due to special circumstances.
Before you take an individual activity or leave the group, please get the agreement of the tour guide.
In case of emergency, you can call the contact (212)334-4222.
Please read (Terms & Conditions) carefully before you book the tour.
Traveller Information
Adult: Age 13+
Child: Age 3 to 12
Age less than or equal to 12 Age,Height less than or equal to 150cm Child tickets are valid for children 3-12, children must be accompanied by an adult
Important Information
Please provide your personal information and contact details when booking.
Attractions description
Itinerary will be subject to traffic and weather. The sequence of the attractions might be changed according to actual and practical situation for better service.
In case of attraction closures (due to holidays or construction, etc.), tour guide may make some necessary changes to the itinerary accordingly.
Tourists are required to buy tickets with the tour guides, do not bring their own tickets or use City Pass.
Refund rule
In case of weather, war, strike and other manpower irresistible factors can not be visited, the company will have the right to change the itinerary, the attraction ticket fee will be refunded, the registration fee will not be refunded.
If the visitor is unable to participate in the trip for personal reasons, hotels and transportation costs are not refundable.