Activity Details
【Address】Pacific Motorway, Gold Coast, Queensland 4210
【Transportation】
Self drive: From Surfers Paradise, via the Gold Coast Highway, take the exit at Exit 60; from Brisbane, take the Pacific Highway and head towards the Gold Coast
Bus: take bus TX1, TX2, TX5 to Movie World station (7 AUD/ with "Go Card" 4.77 AUD); take bus TX3 (7.5AUD/ with "Go Card" 5.13 AUD)
【Introduction】
Located on the Gold Coast, Warner Bros. Movie World, known as "Hollywood on the Gold Coast", was awarded the "Australian Tourism Hall of Fame Award." With 16 rides and 6 stunning performances, it caters to the needs of visitors of all ages. Your whole family will have an unforgettable time here: in this Hollywood themed, you can date your favorite cartoon stars and superheroes and experience thrilling entertainment, such as Batwing Spaceshot, Superman Escape and various family rides. By the way, don't miss Hollywood Stunt Driver 2 and the new Ice Age 4D movie experience!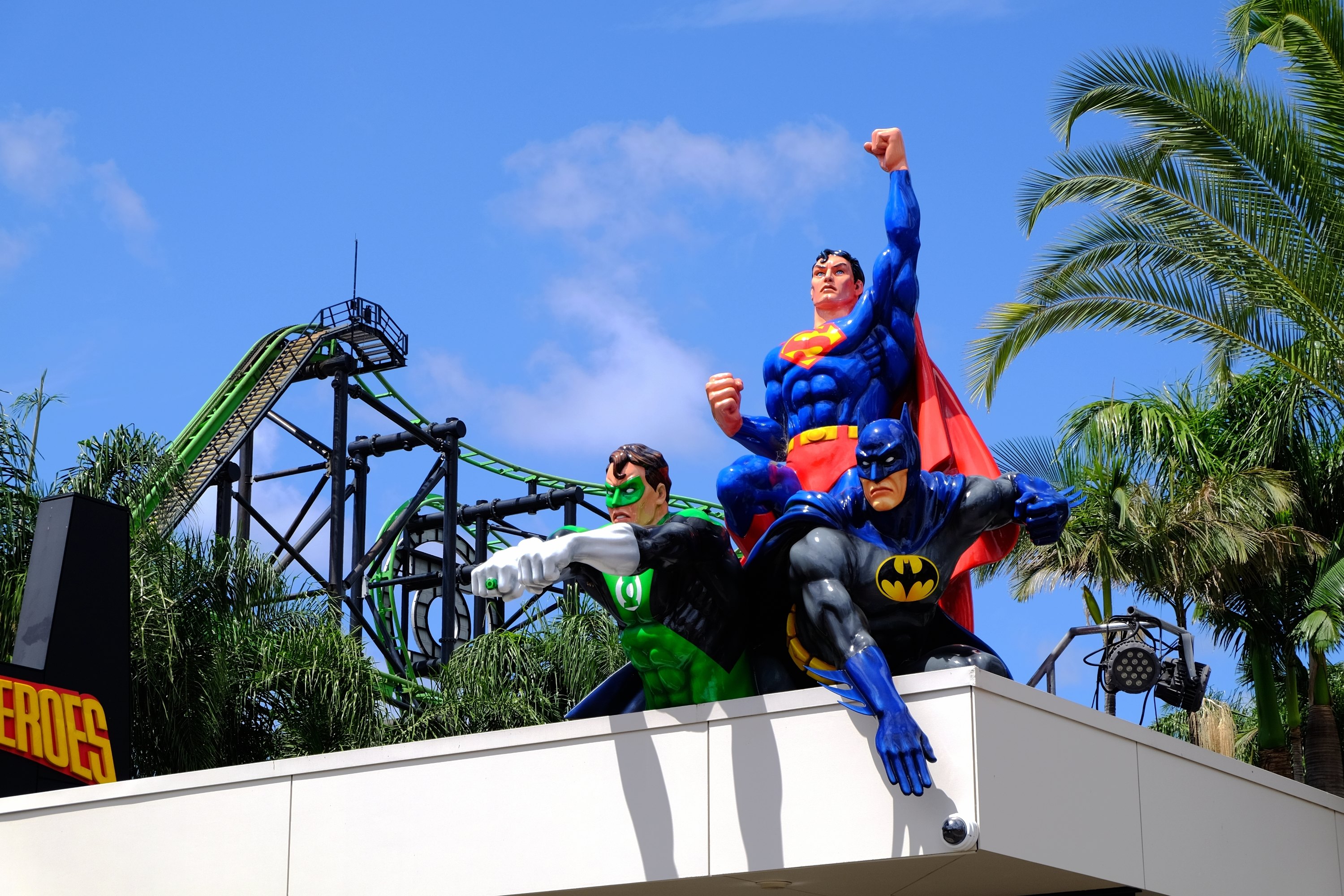 Attractive point 1: explore Hollywood movie culture, date movie characters and cartoon stars
Warner Bros Movie World can realize everyone's star dream! Every building, every set, and even the costumes of every staff member will give you a feeling of deja vu that relives the plot of the movie!
On the main street, you will have the opportunity to meet and take photos with superheroes like Batman, Green Lantern, Flash, Catwoman and Wonder Woman, movie characters like Archangel and Monroe as well as cartoon stars like Tweety Bird, Bugs Bunny, Daffy Duck, Porky Pig and Scooby-Doo.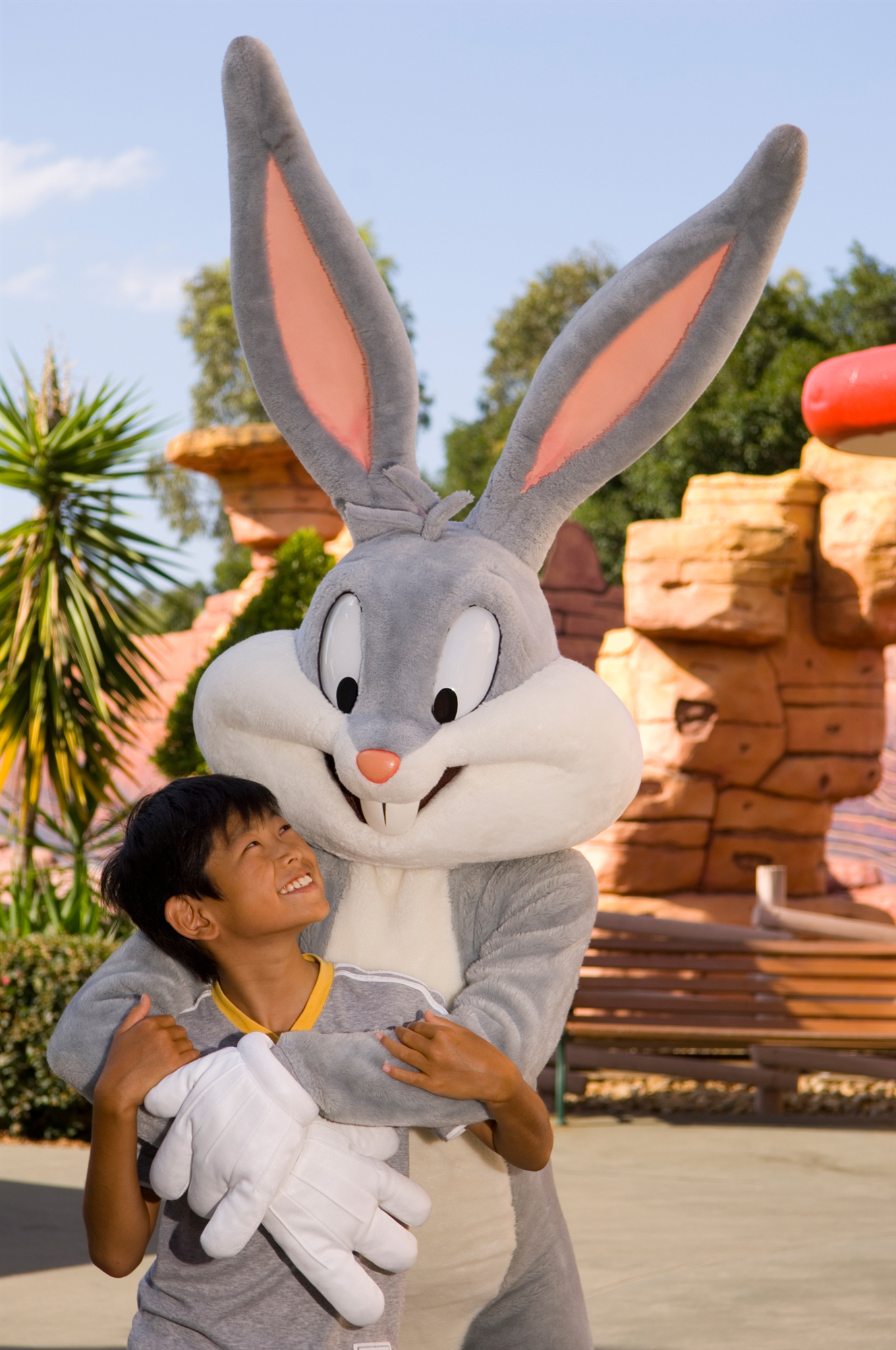 Attractive point 2: the magical paradise for children
Family Fun (Kids' WB! Fun Zone)
Here is a cartoon world for the whole family and home of children's favorite Looney Tunes cartoon stars. Children will have fun at miniature jumping machine and miniature ferris wheel here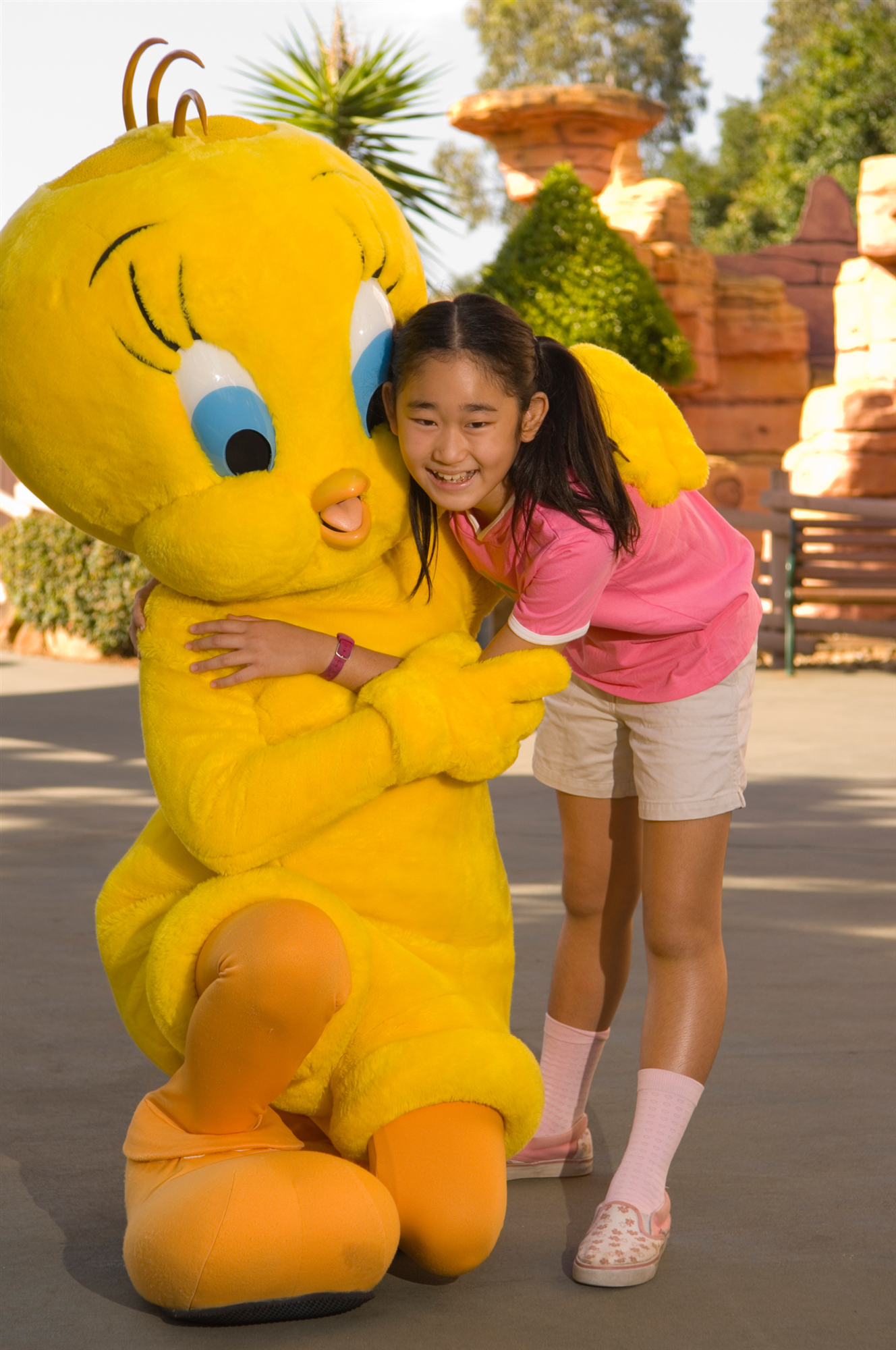 Attractive Point 3: Thrilling rides
Warner Bros Movie World has 16 exciting rides, catering to both adult adventures and children's interests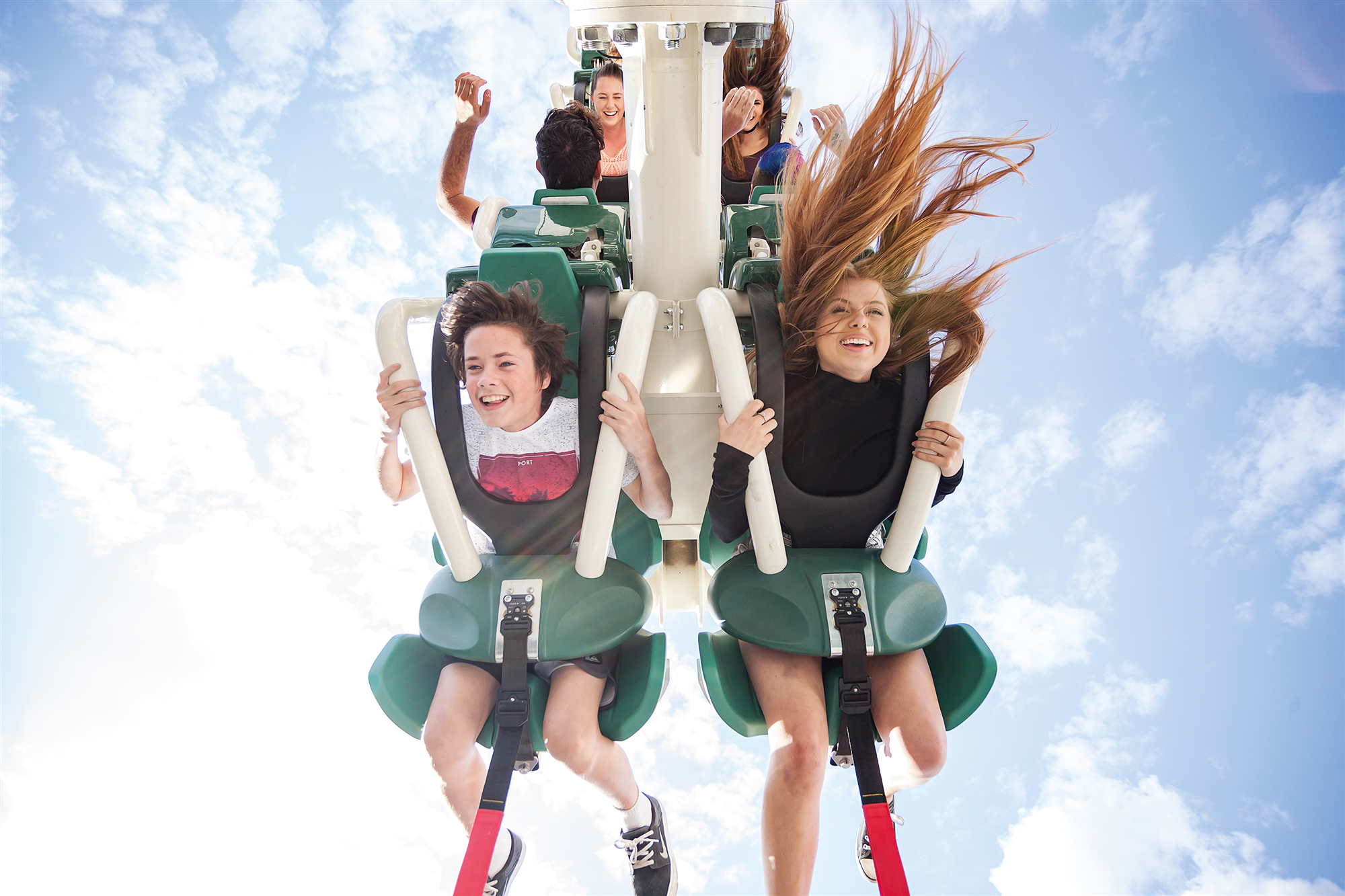 Sea World Gold Coast Australia
【Address】Seaworld Dr, Main Beach, Queensland 4217
【Transportation】
Walk: 5 minutes' walk from Bay
Self-drive: from Gold Coast, 40 km's drive (around 35 minutes)
From Brisbane Airport: 70 km's drive (around 50 minutes)
Bus: 750 / 715 (5.2 AUD/ with "Go Card" 3.58 AUD))
【Introduction】
As Australia's leading marine park, Sea World is one of the oldest attractions of the Warner Village Theme Park Group. Here you can meet various marine life like dolphins, sharks, squids, polar bears, sea lions, Antarctic penguins, fairy penguins and more, which brings you fun and adventure!
Sea World has interesting exhibitions like Penguin Encounter, Shark Bay and Polar Bear Shores, and a wide variety of marine life. It also offers wonderful dolphin and sea lion performances. There is a water adventure park Castaway Bay for family fun and a new attraction Dinosaur Island, as well as a variety of motorized rides for visitors of all ages. The cute cartoon star "SpongeBob" has also come to the Sea World, bringing with it parade and 3D movie experience. Australia's Sea World, a fun paradise not to be missed!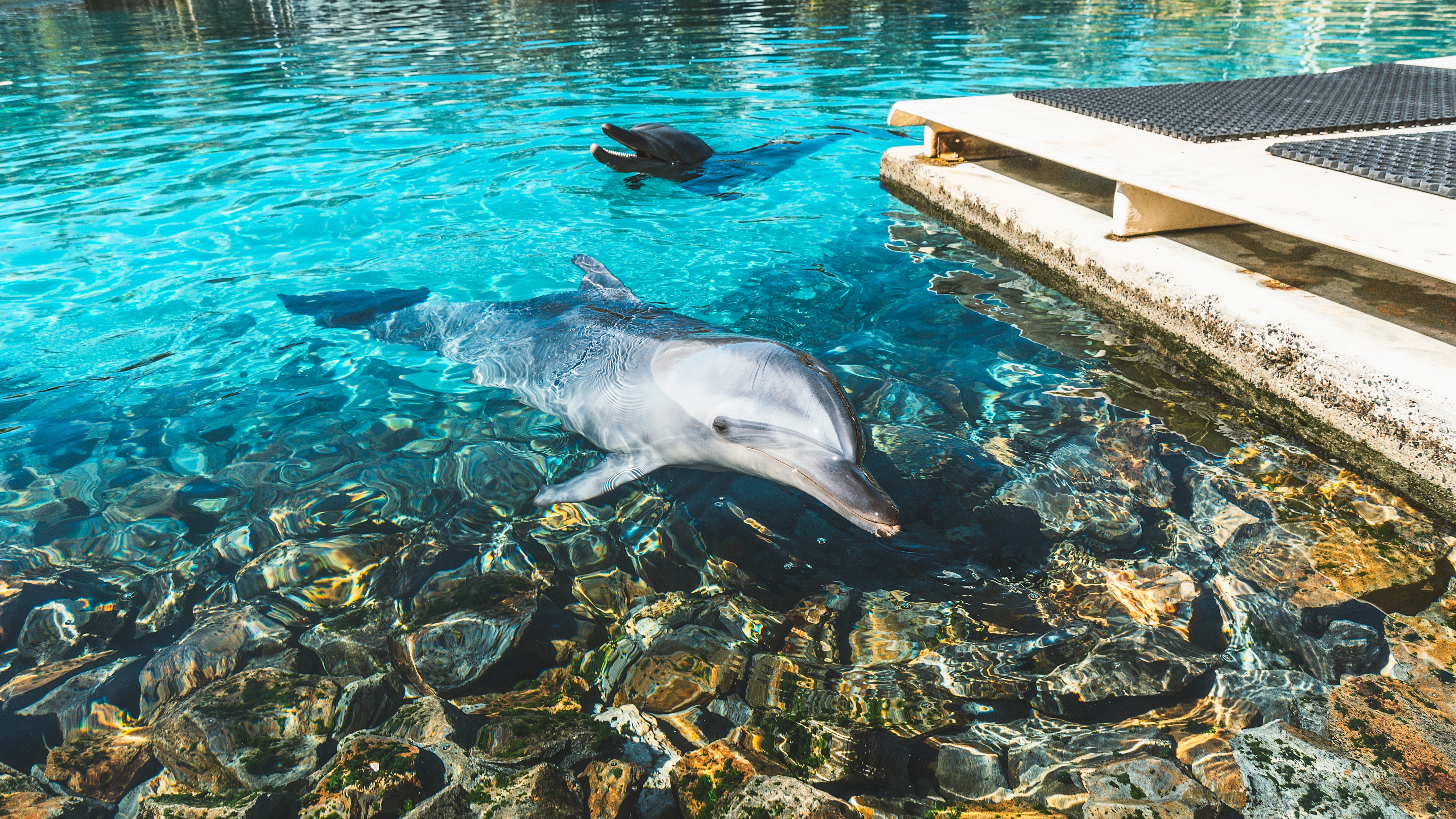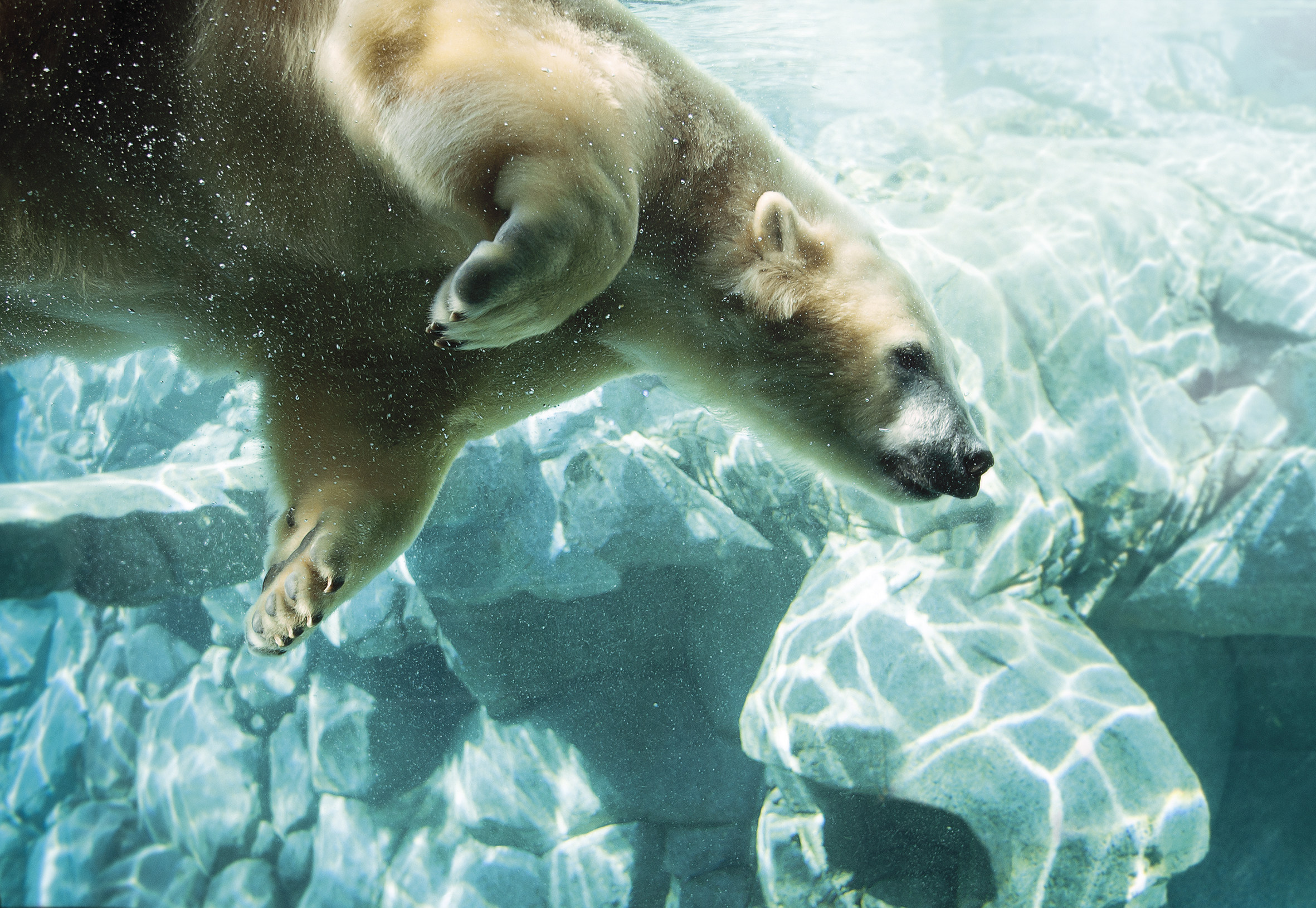 Wet 'n' Wild Water World
【Address】Pacific Motorway, Oxenford QLD 4210
【Transportation】
Self-drive: from Gold Coast, 40 km's drive (around 35 minutes)
From Brisbane Airport: 70 km's drive (around 50 minutes)
Take the Gold Coast Highway to Smith Street, head toward Brisbane, and take the Pacific Motorway, exit at Exit 60
Bus: take Surside Busline TX1,TX2,TX5, get off at Wet'n'Wild Station
Shuttle: take Gold Coast Tourist Shuttle, call 1300 655 655 to book
【Introduction】
Wet 'n' Wild Water World is Australia's most popular water theme park, located in 16.6 hectares' subtropical gardens.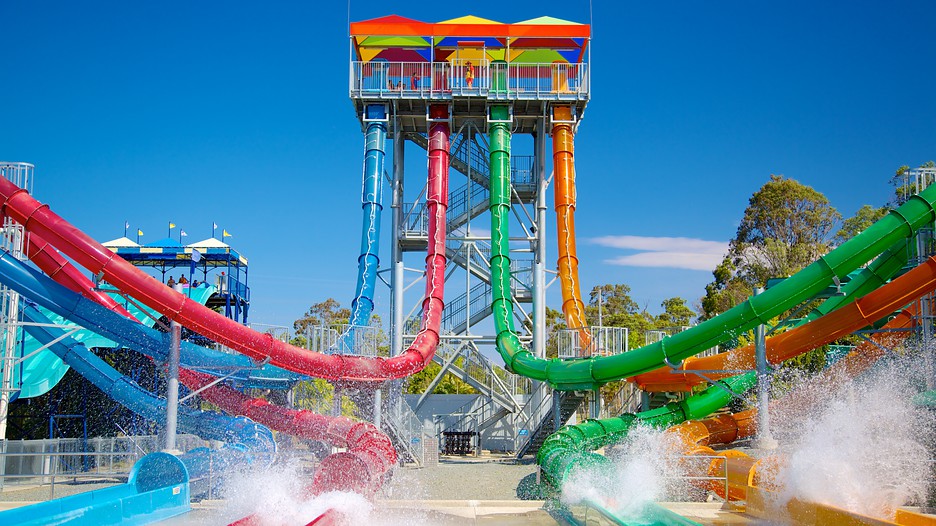 With the pleasant climate of the Gold Coast, it has become a popular family resort. In this joyful water park, you can challenge the wild waters of the White-Water Rapids or raft in the romantic and tropical paradise of Calypso Beach. Circulating waterslides, super long waterslides, weightless water slides, waterwheels and slides… The up to 60 km/h speed will make you feel excited and thrilled!
What's even more amazing is that from June to August, the night sky is full of stars. Floating in the surf pool of the Water World, watching the newly released movies on the open screen for free, you will wonderful water viewing experience here!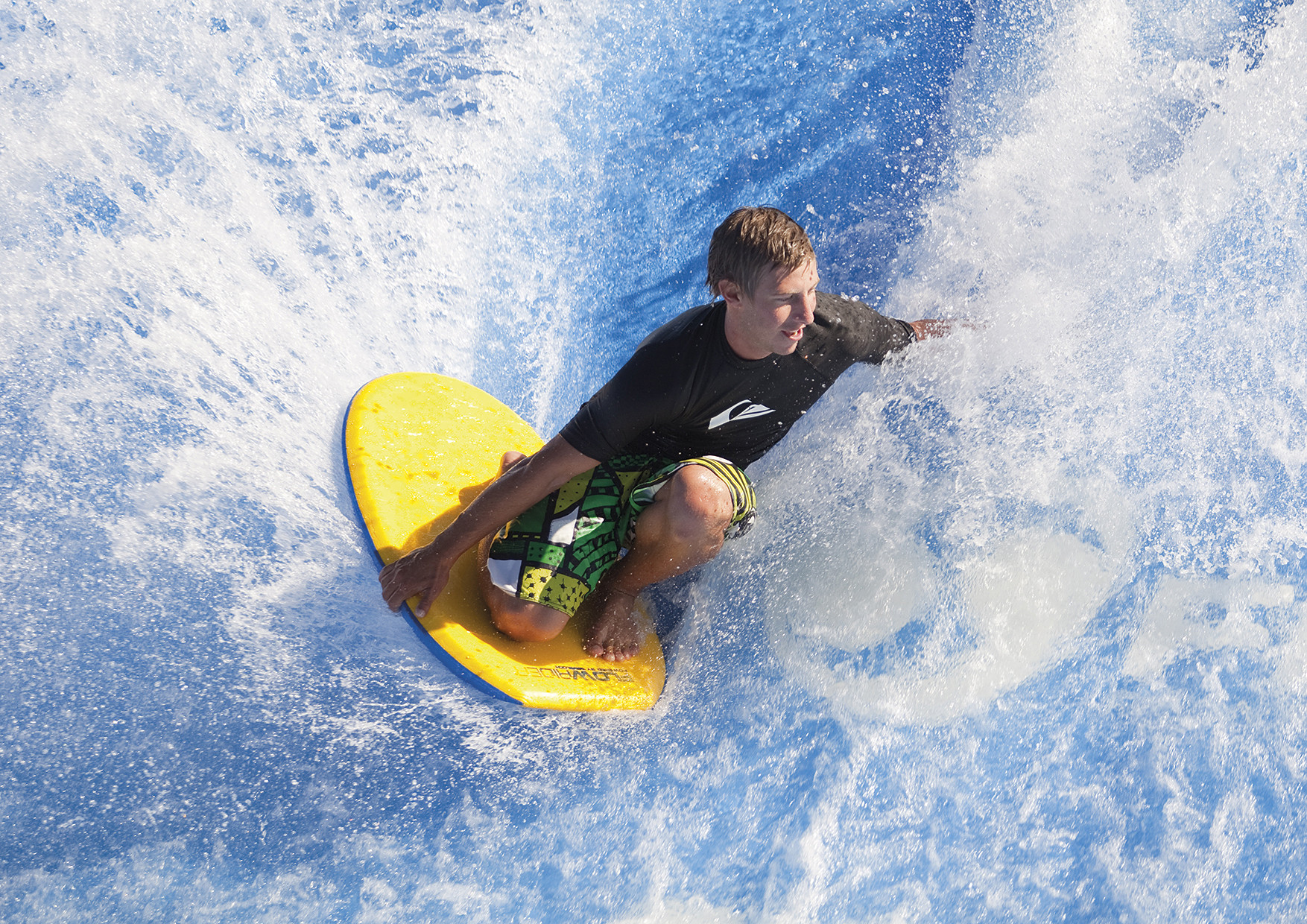 Paradise Country
Coming to the Gold Coast Paradise Country, all people will fall in love with our four major shows, immerse themselves in Australian country life and experience Australian traditional culture. Here you can meet unique Australian animals and cute animal babies!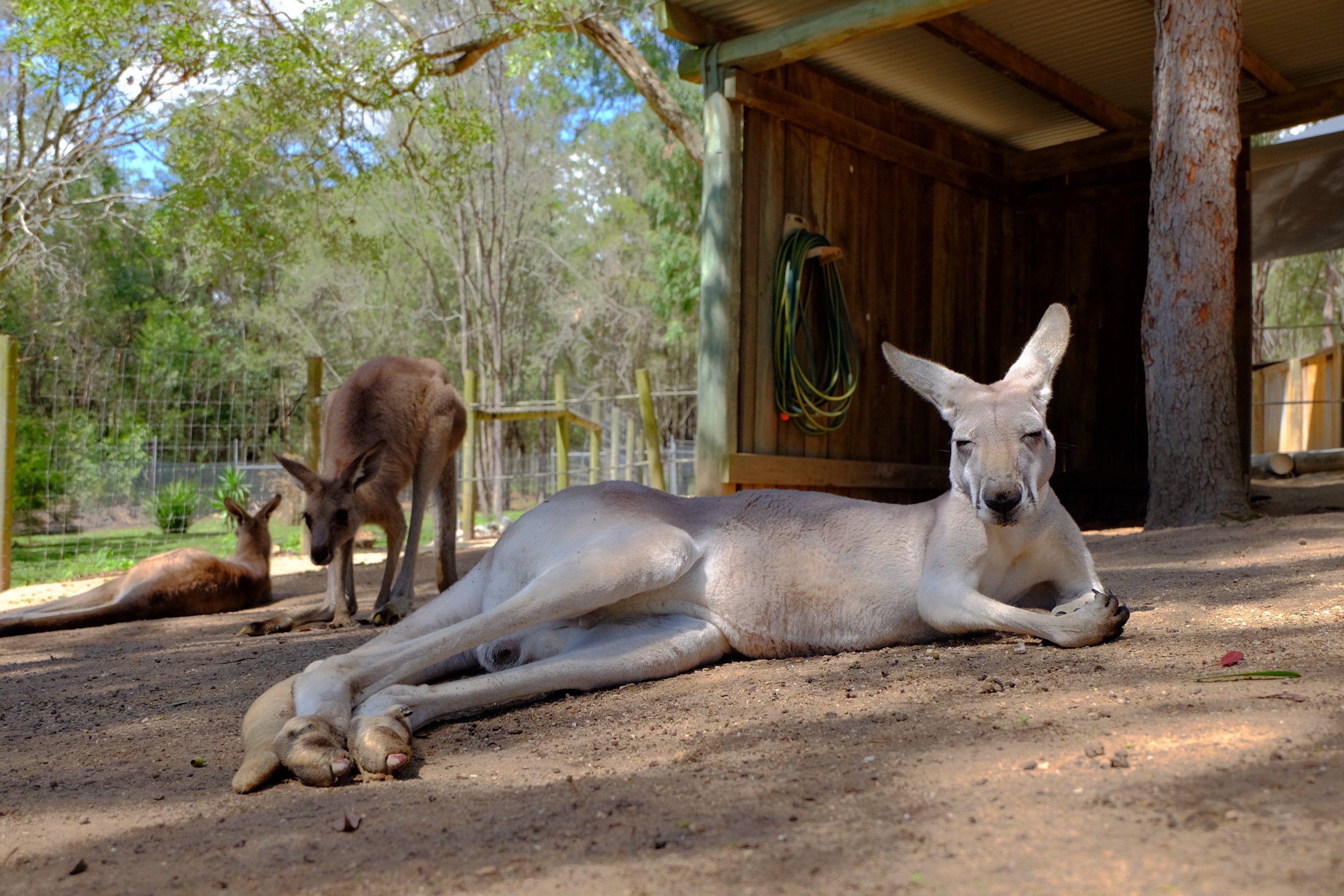 Show 1: Sheep Shearing & Ram Parade
You'll watch the fascinating country show–a funny shearing show that shows the craftsmanship of the ranch; the humorous ranch owner will also invite you to experience the fun of shearing wool! You will watch shows of star sheep here, including merino, border leicester, lincoln, dorset horn, poll dorset and wiltshire horn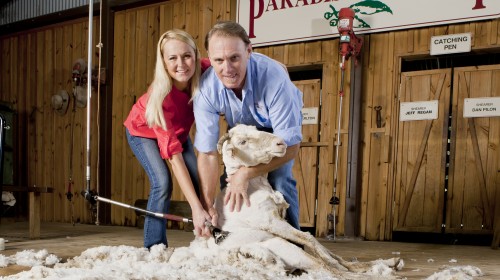 Show 2: Stock Horse Arena
The stock horse show fully reflects the traditional Australian cowboy style in the Paradise Country. The handsome cowboy together with star horse will perform equestrian skills. Come and enjoy the cowboy's wonderful show!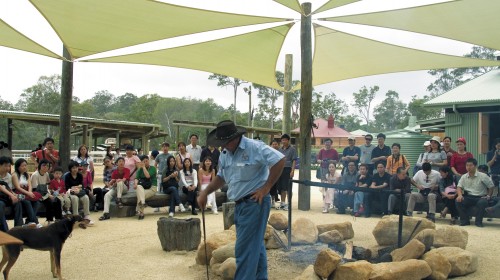 Show 3: Stockman Show
See the art of mustering as our talented stockmen and their trusty dogs work in unison to round up their sheep. You'll also be shown how to throw a boomerang, milk a cow and witness the skill it takes to get that almighty crack from a stock whip. Tourists will be invited to participate. Come and be a stockman!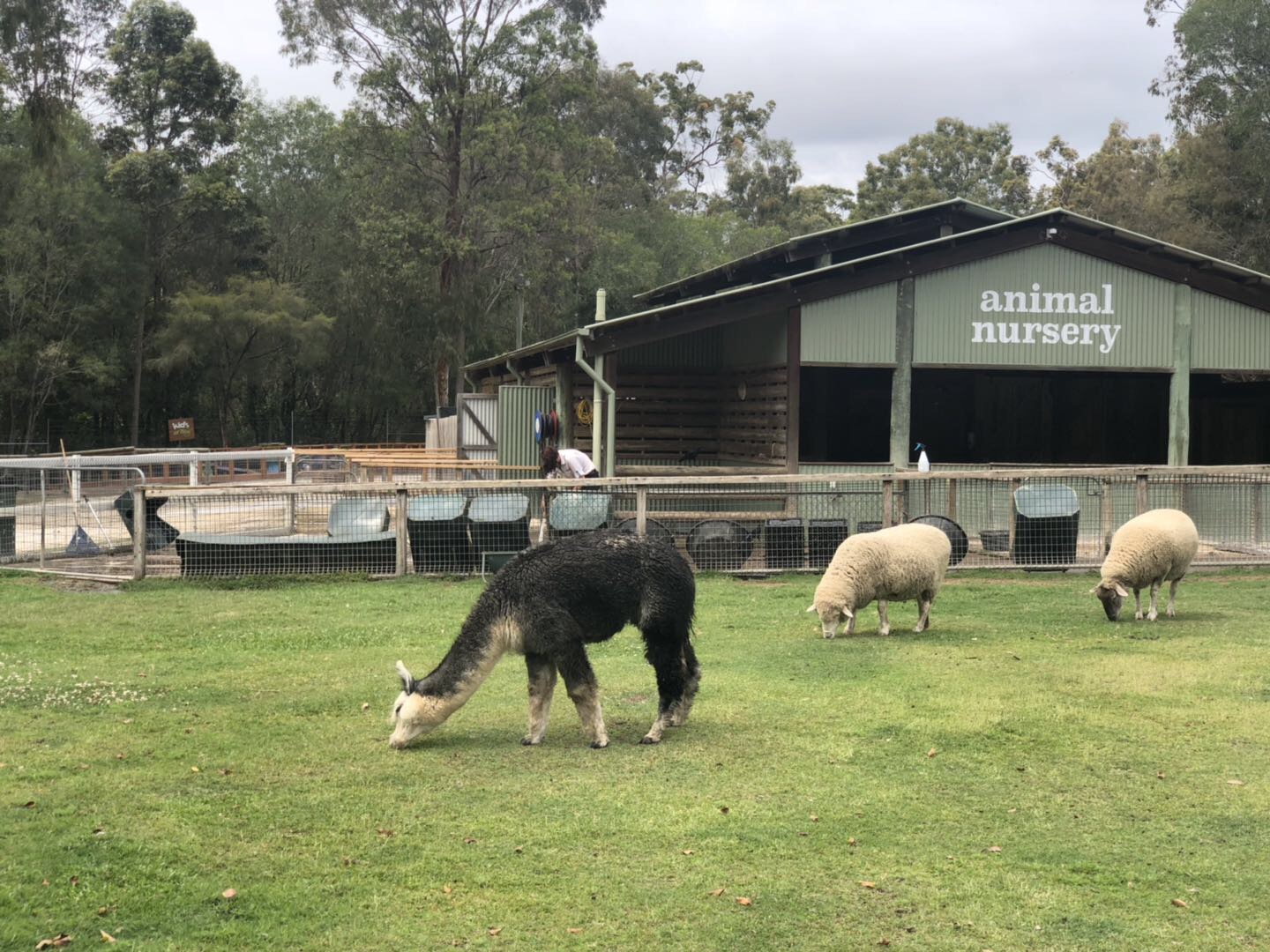 Show 4: Billy Tea and Jungle Bread Show
Visitors will sit around the campfire, listen to cowboys telling about their grazing life, introduce their traditional recipes for jungle bread, and taste the fragrant Billy Tea and crispy Jungle Bread!
In addition to enjoying the show, you can also get close to various animals, hug them, feed them, draw small animals and put the paintings on the drawing wall or take them home. You can also hug cute koalas, feed kangaroos on your own, and taste authentic Australian BBQ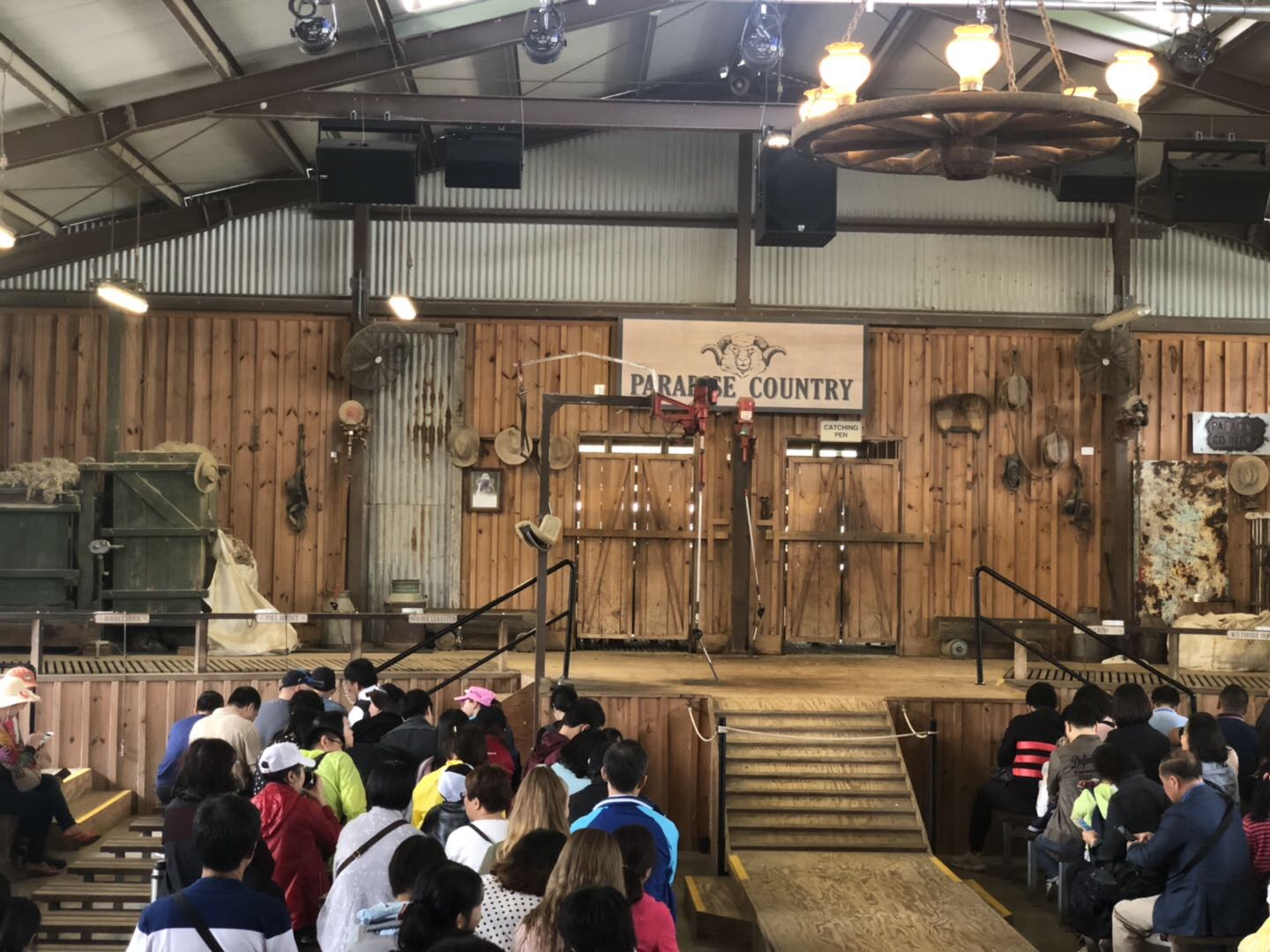 Booking Validity
Valid for 180 days from the specified date, Valid for 1 use(s) only
Inclusions
Three Day Pass: 3 days unlimited entry for Warner Bros. Movie World, Sea World and Wet'n'Wild
Super Pass: 7days unlimited entry for Warner Bros. Movie World, Sea World and Wet'n'Wild
Mega Pass: 14days unlimited entry for Warner Bros. Movie World, Sea World and Wet'n'Wild, Paradise Country
Exclusions
All personal expenses and expenses not mentioned in the inclusions
Change & Refund Policies
Once this product is successfully booked, it cannot be changed or canceled
How to Use It
All times are given in local time
Guests must download the Village Roadshow Theme Parks app to load their entry tickets prior entry
Guests who book Super Pass and Mega Pass need to have their photo taken by the attraction staff when entering the park to confirm their identity for their following park visits
Please present the e-voucher on your phone to receive your admission ticket
Warner Bros. Movie World Address: Pacific Motorway, Gold Coast, Queensland 4210
Sea World Gold Coast Address: Seaworld Dr, Main Beach, Queensland 4217
Wet 'n' Wild Water World Address: Pacific Motorway, Oxenford QLD 4210
Paradise Country Address: Entertainment Drive, Oxenford, Queensland, 4210
Activity Essentials
Movie World
Operating Hours
Warner Bros. Movie World is closed on Christmas Day (25th December) and ANZAC Day (25th April).
DATES 26th December
GATE OPEN 9:30 AM - 5:30 PM
ATTRACTION HOURS 10:00 AM - 5:00 PM
DATES 27th December - 16th January
GATE OPEN 9:00 AM - 8:00 PM
ATTRACTION HOURS 9:30 AM - 8:00 PM
DATES 17th January - 28th February
GATE OPEN 9:30 AM - 5:00 PM
ATTRACTION HOURS 10:00 AM - 5:00 PM
Sea World
Operating Hours
DATES 17th December - 26th December
GATE OPEN 9:30 AM - 5:00 PM
EXHIBIT 9:30 AM - 5:00 PM
ATTRACTION HOURS 10:00 AM - 5:00 PM
DATES 25th December Closed
DATES From 27th December
GATE OPEN 9:00 AM - 5:00 PM
EXHIBIT 9:30 AM - 5:00 PM
ATTRACTION HOURS 9:30 AM - 5:00 PM
Wet'n'Wild
Operating Hours
Wet'n'Wild is closed on Christmas Day (25th December) and ANZAC Day (25th April)
GATE OPEN (26th December) 10:00 AM - 5:00 PM
SLIDE HOURS (26th December) 10:00 AM - 5:00 PM
GATE OPEN (27th December - 16th January) 9:00 AM - 8:00 PM
SLIDE HOURS (27th December - 16th January) 9:30 AM - 8:00 PM
GATE OPEN (17th January - 28th February) 10:00 AM - 5:00 PM
SLIDE HOURS (17th January - 28th February) 10:00 AM - 5:00 PM
Paradise Country
Operating Hours
Paradise Country is closed on Christmas Day (25th December) and ANZAC Day (25th April)
GATES: 9:30 AM - 4:30 PM
EXHIBITS/ATTRACTIONS (From 26th June): 9:30 AM - 4:00 PM
Shows & Presentations Schedules
10:00AM Wildlife Photo
10:30AM Sheep Shearing & Ram Parade
10:45AM Shaun the Sheep and Bitzer Meet & Greets
11:00AM Stock Horse Arena & Billy Tea Show / Wildlife Presentation
11:30AM Shaun's Aussie Adventure Show/ Stockman Show
12:10PM Shaun the Sheep and Bitzer Meet & Greets
12:30PM Pony Rides(to 2:30PM) / Sheep Shearing & Ram Parade
12:45PM Shaun the Sheep and Bitzer Meet & Greets
1:30PM Shaun's Aussie Adventure Show
2:00PM Stock Horse Arena & Billy Tea Show / Wildlife Photo
2:30PM Stockman Show
3:00PM Sheep Shearing & Ram Parade
Traveller Information
Adult: Age 3+
Ticket prices are the same for people aged 3 and over Free for children age 0-2 Children under the age of 13 must be accompanied by the ticket holder