Activity Details
Water Puppet - A part of Vietnam's Culture Heritage! A Living Portrait of Vietnam's History and Culture!
Water Puppet Show is one of the intangible cultural heritages of Viet Nam. It will not be a lie that not just visitors but the locals are curious about the unique show in Ho Chi Minh City. People tend to buy ticket online because it takes less time for them to get best seats with best price. Visit the luxury five-star Rex Hotel Amphitheatre in Ho Chi Minh City to enjoy the wonderful national treasure water puppet show. The water puppet show is a traditional folk stage show with Vietnam's characteristics and has a long history. This is an opportunity for you to discover an ancient art performance which has been well-preserved through many years.
Located in the heart of Ho Chi Minh City, Rex Hotel is one of the most luxurious places to relax, not only with Asian classical architecture, but also traditional performances on campus every night. If you are considering a break in Saigon while traveling, then the Rex Hotel is the ideal choice for you as it offers convenience. Experience hotel services and folk entertainment in one place can obviously save a lot of time.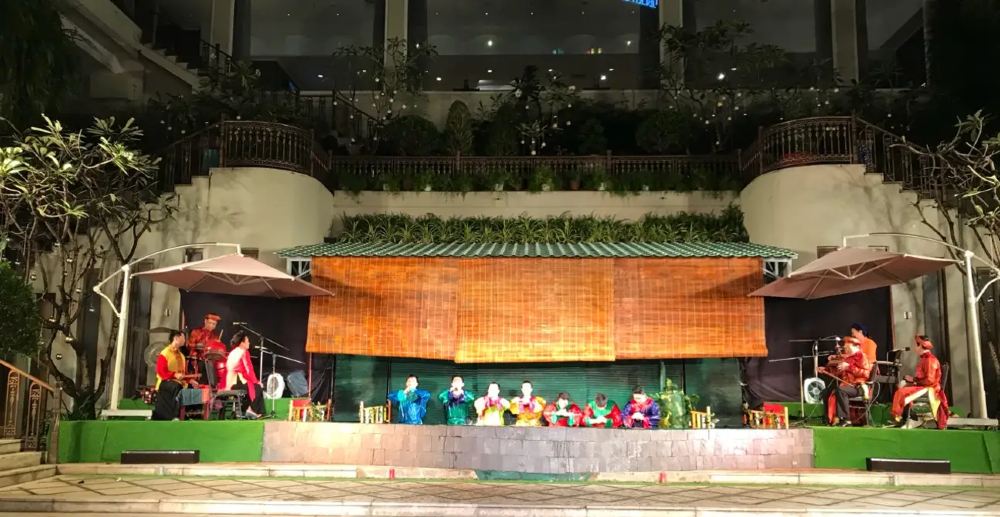 ・Meeting point: Rex Hotel (141 Nguyen Hue Boulevard, Dist 1, Ho Chi Minh City, Vietnam)
・Starting Time: 18:30
・Date: Tuesday, Thursday, Saturday, Sunday
・Duration:
(1) Water Puppet show time: ~45 mins
(2) Water Puppet show time + Dinner: ~ 2.5hrs
45 mins on Water Puppet Show time
1. Raising the Festival Flag
2. The narrator:
3. Dragon Dance
4. Agriculture
5. Rearing ducks and catching foxes
6. Fishing
7. Phoenix dance
8. Children playing in the water
9. Unicorns play with balls
10. Fairy dance
11. Dance of four Holy Animals
18:30 Start the Water Puppet Show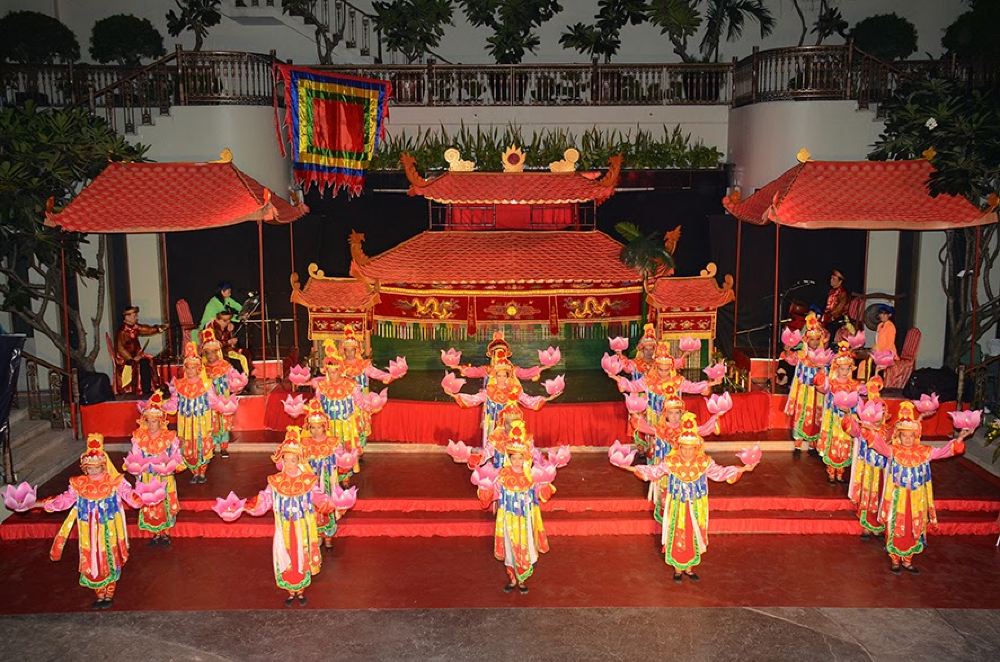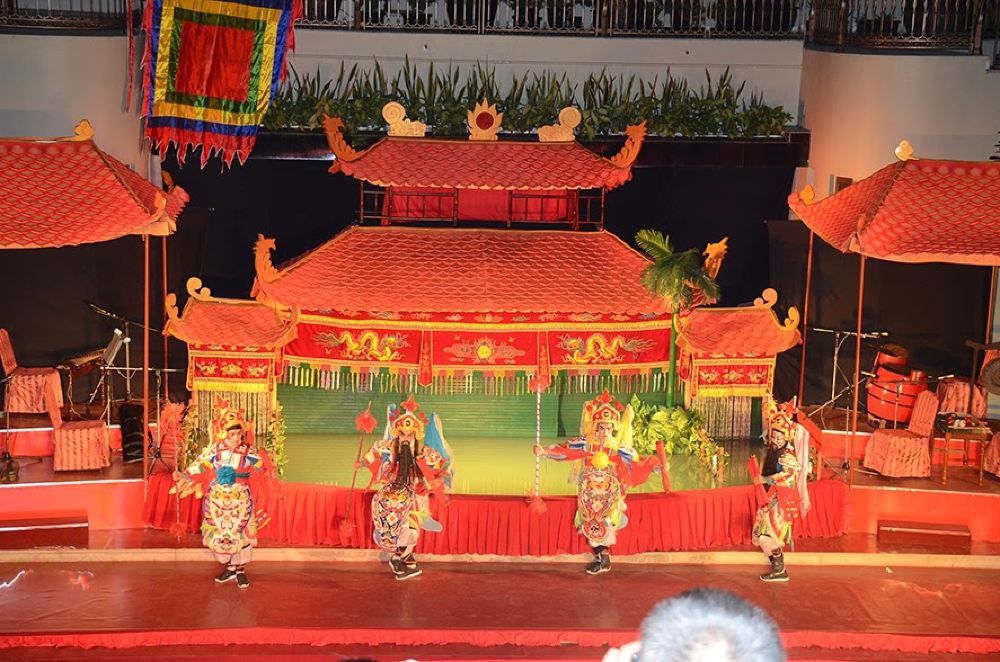 Enjoy the show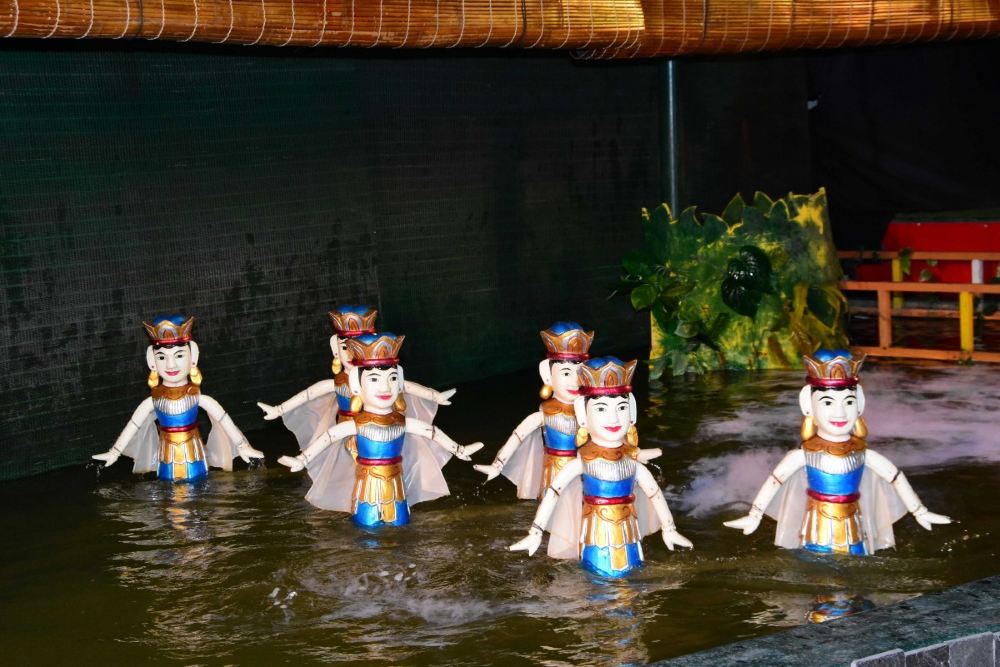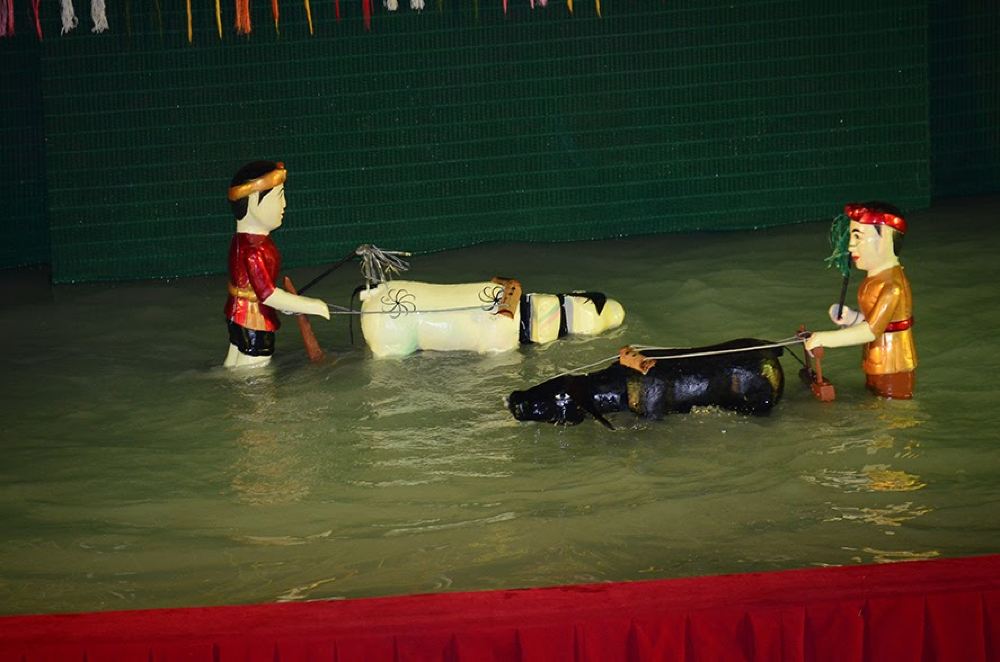 Unlike the common play, colorful wooden puppets are main characters instead of humans who particularly stand behind a massive bamboo screen to control the puppets' movements by rods throughout the show. This is not an easy job because skilled puppeteers have to sink a half of their body under water no matter how hot or cold weather is, and pay much attention on keeping their partners moving smoothly on music.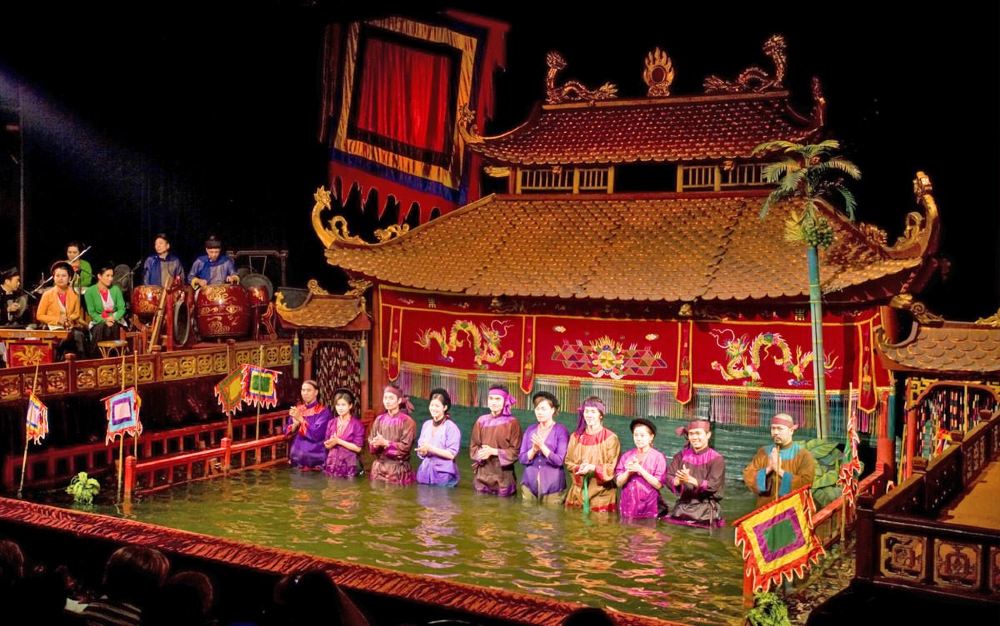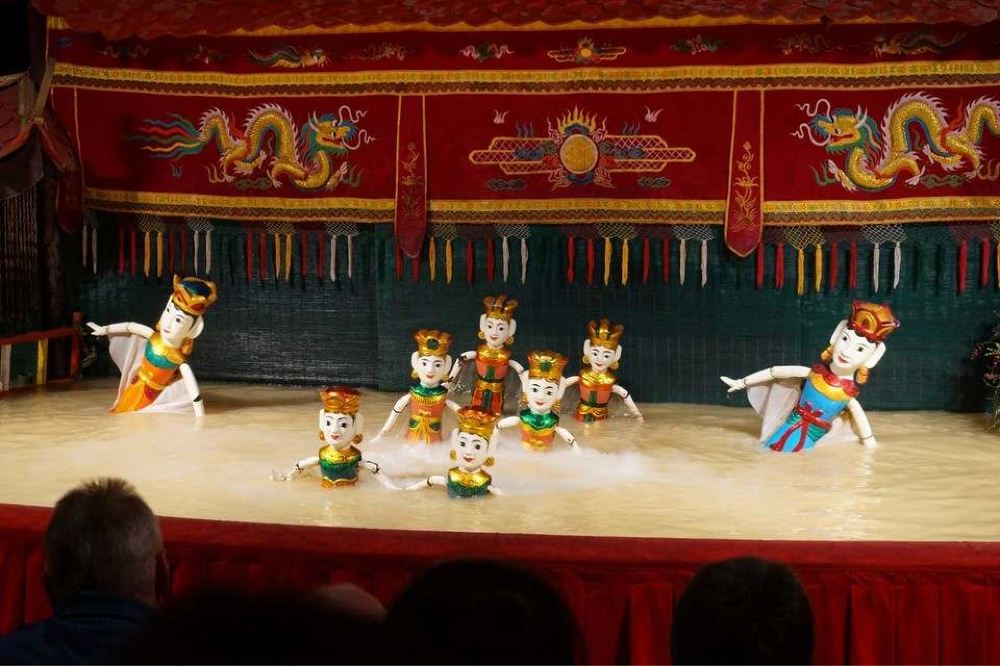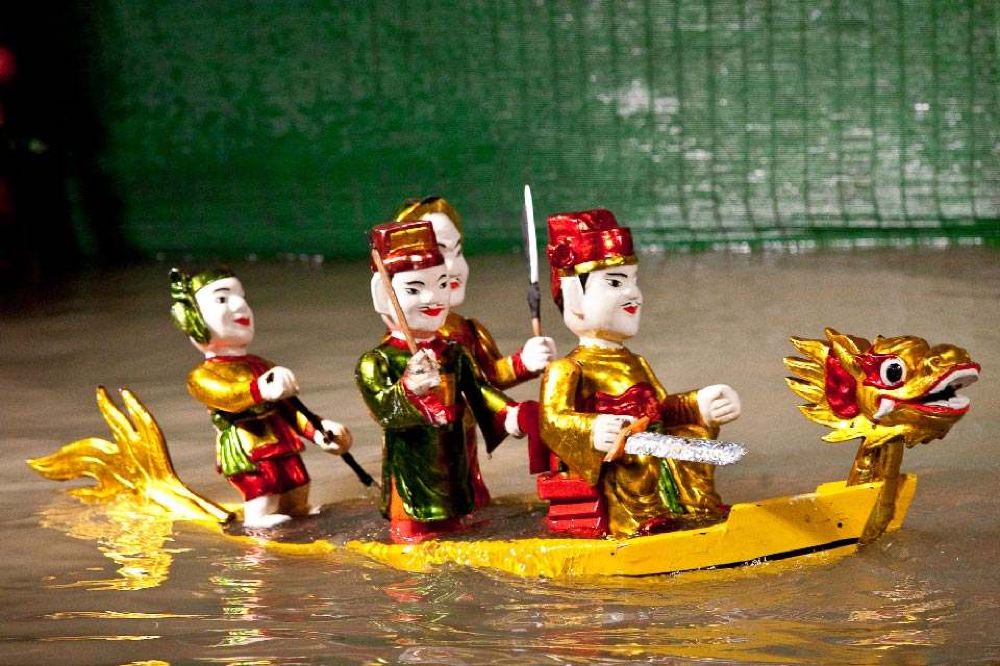 Water Puppet show time + Dinner
Dinner from 19:30 - (close time 22:00)
Menu intro
1. Imperial Rolls
2. Corn & Crabmeat Soup
3. Chicken wings stuffed mushroom
4. Stir-fried Beef w/ Green Bell Pepper & Union
5. Sauteed Spinach w/ Oyster Sauce
6. Catfish Steamboat
7. Steamed Rice
8. Caramel Custard or Longan & Lotus Seeds in Syrup
*(Please note: menu may change depending on the season)
19:30 Enjoy dinner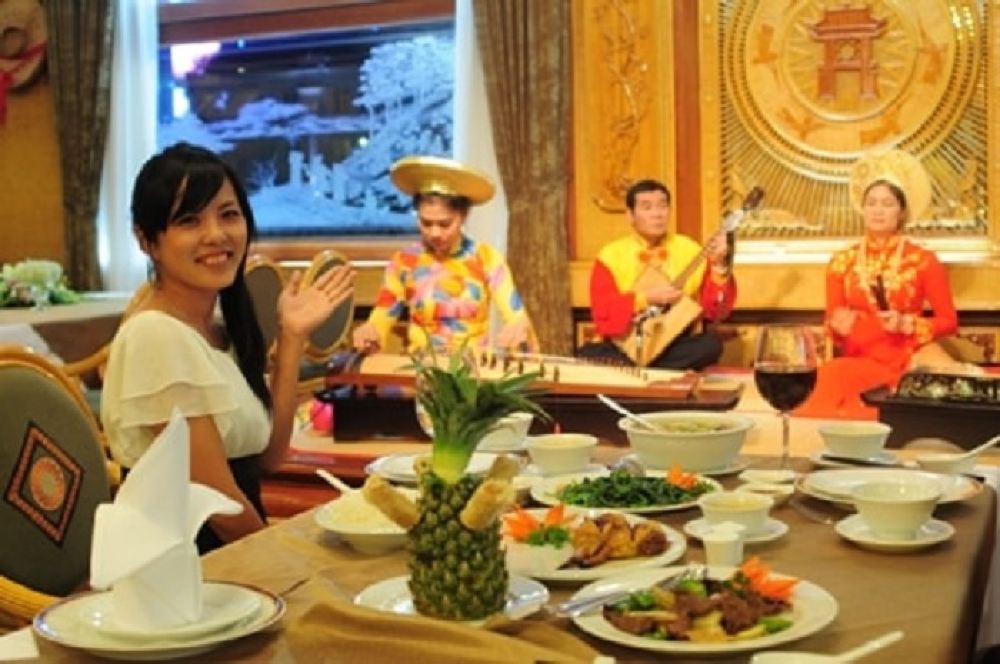 Dinner with traditional show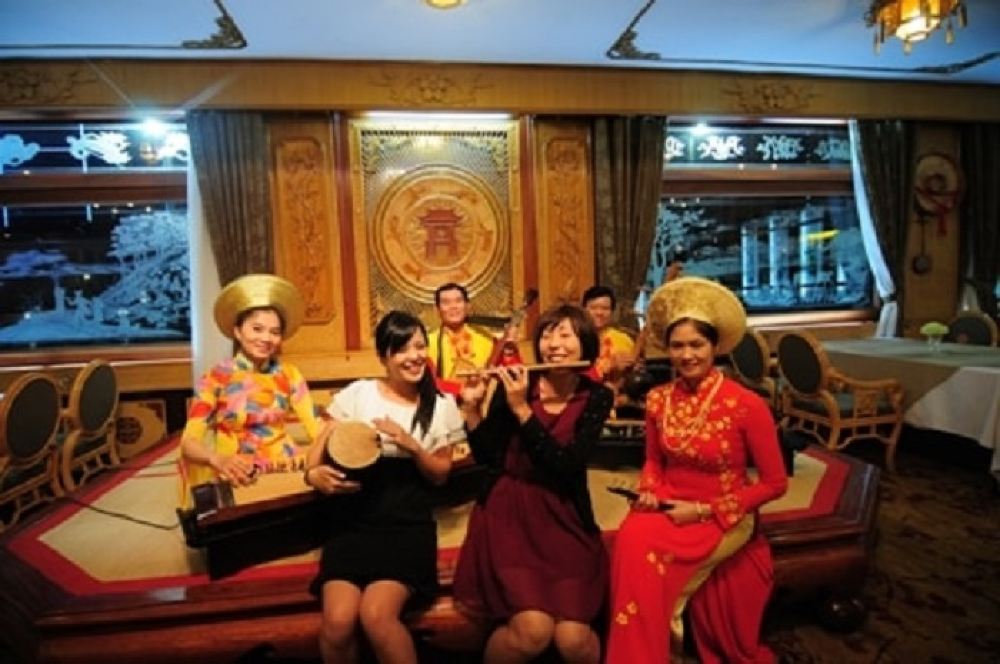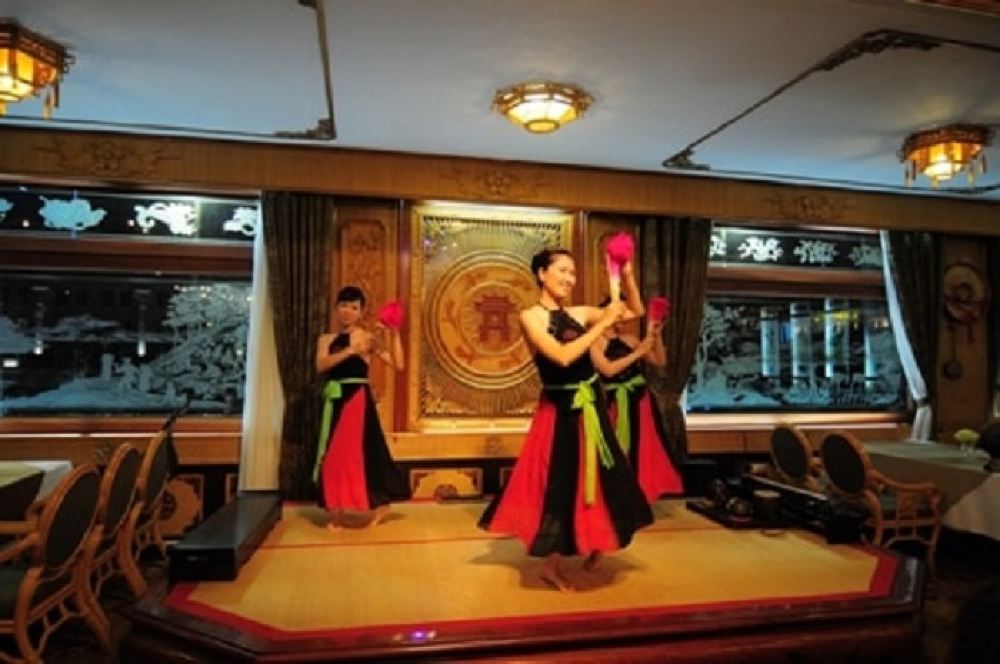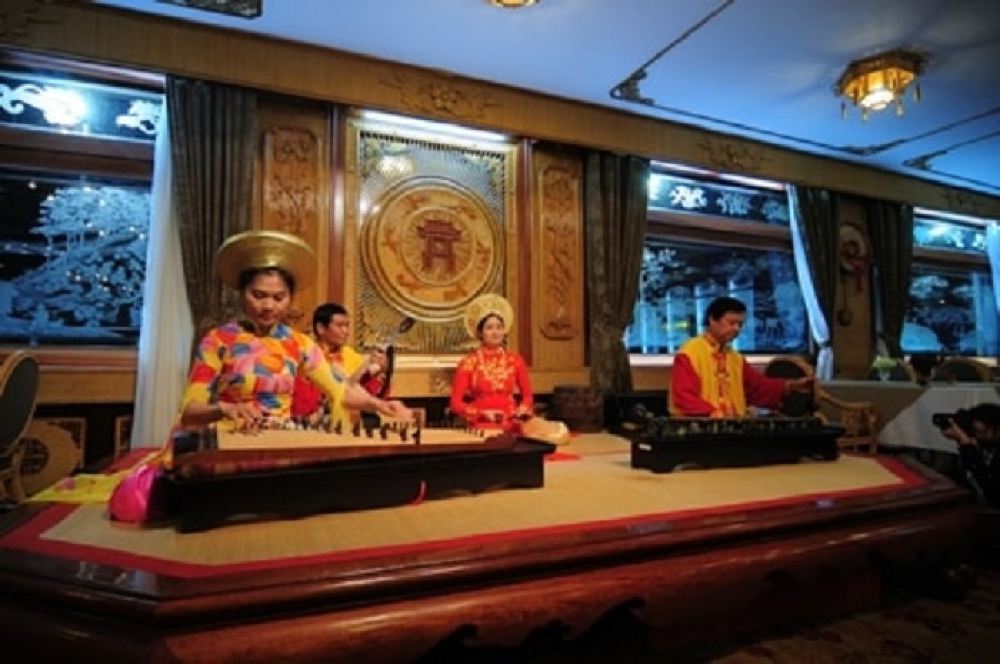 Booking Activation Time
Booking can be used 8 hours after confirmation
Exclusions
All personal expenses and expenses not mentioned in the inclusions
Drinking fee
Personal Expenses
Change & Refund Policies
Free cancellation at or before 16:00 at least 2 days before the date of use
Cancellations made after 16:00 at least 2 days before the date of use will incur a cancellation fee of 100%
Partial cancellation of this booking is not permitted
How to Use It
All times are given in local time
After the ticket is ordered in CTRIP, the merchant will send an email to confirm the information with you. This voucher is valid only on the specified date and time
Address: Rex Hotel (141 Nguyen Hue Boulevard, Dist 1, Ho Chi Minh City, Vietnam)
Available within 1 day from the day you selected.
Activity Essentials
Traveller Information
Adult: Age 12+
Child: Age 3 to 11
Important Information
Additional Info-
Please show your voucher to Hotel Staff
Please arrive at least 15 minutes before the show.
This voucher is valid only on the date of departure.
Free for children under 2 years old.
Do not take photos with flash
Voucher is only valid for selected dates and time slots