Activity Details
Buy your tickets for Palazzo Pitti, one of the largest museum centers in Florence. You'll have access to the four different museums located inside this imposing 13th-century building which has a direct connection to the beautiful Boboli Gardens. You'll have access to the Treasure of the Grand Dukes on the ground floor, the Galleria Palatina and the Royal Appartments on the main floor, as well as the Gallery of Modern Art and the Museum of Fashion and Costume on the second floor.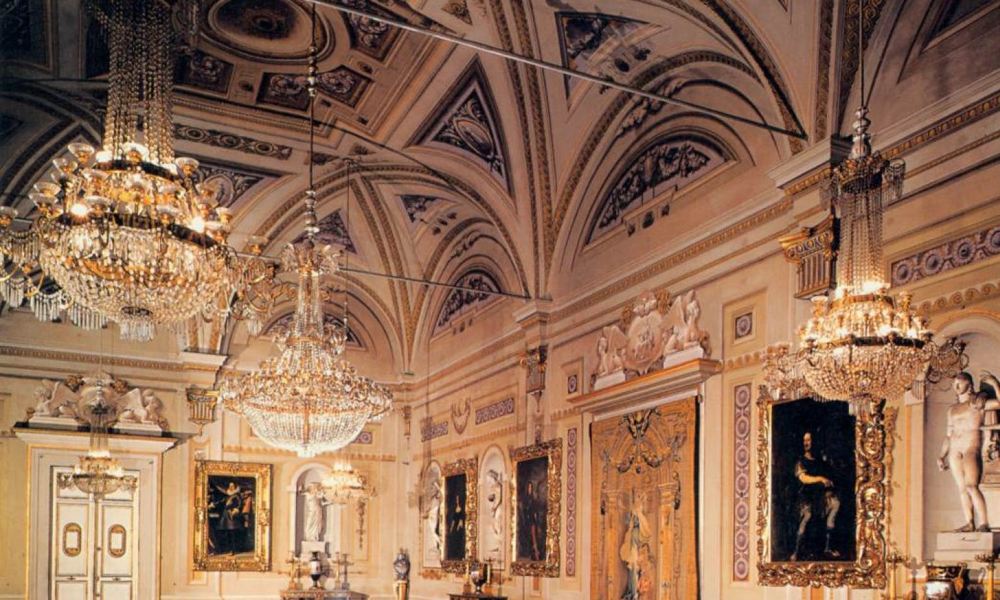 When the members of the Medici family chose Palazzo Pitti to be their place of residence, some of the most beautiful paintings collected by the different generations of this family of great patrons were exhibited in the Palatine Gallery, where they can still be found today. These paintings, with their rich and elaborate frames, ornate the walls of six 18th-century rooms, decorated with frescoes, overlooking the square in front of the palace.
Names of great artists such as Titian, Correggio, Rubens, and Pietro da Cortona can be found here, along with other famous artists of the Renaissance and Baroque periods. Entrance to the Palatine Gallery (Galleria Palatina) also includes a visit of the 14 rooms that belong to the Royal Apartments.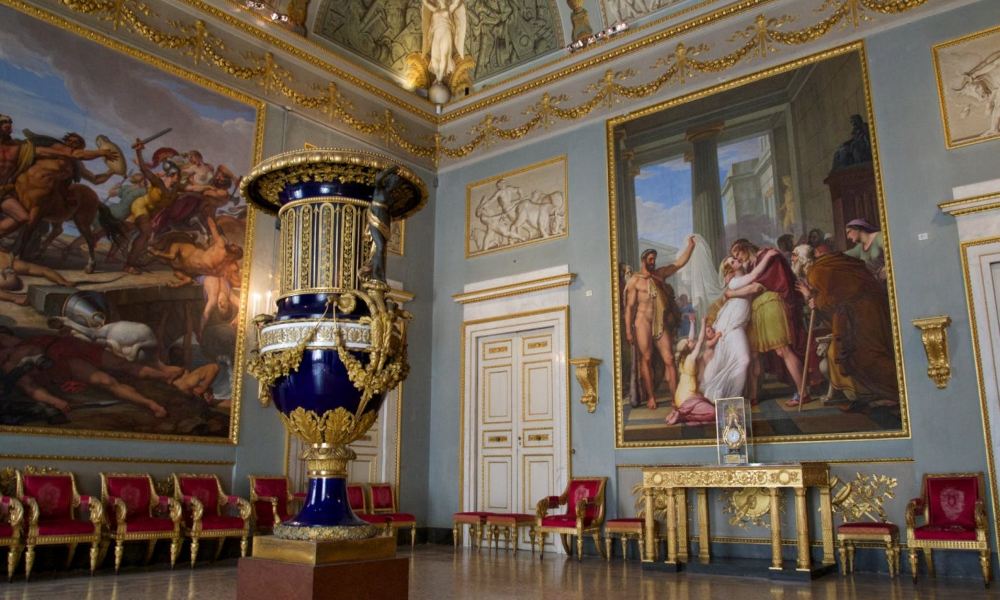 On the second floor of Palazzo Pitti, you'll be able to find the Gallery of Modern Art which is dedicated to Italian art from the 18th century all the way up to World War I. The beautiful rooms of the palace, that today house the Gallery, were once the residence of the Grand Dukes of Lorraine and are decorated with neoclassical and romantic works of art. Another remarkable feature of this Gallery is the section dedicated to artists of the Macchiaioli movement of the 19th and 20th centuries.
Also on the second floor you can visit the Museum of Fashion and Costume. With a collection of nearly 600 gowns and dresses, this museum really showcases the best of Florentine fashion and its development over the centuries.
The Treasure of the Grand Dukes (former Museo degli Argenti) occupies the rooms of the summer apartment of the Medici family, entirely frescoed on the occasion of the wedding between Ferdinando II de' Medici and Vittoria della Rovere. The precious 'Medici Treasure' is kept here: vases in semi-precious stones, rock crystals, ambers and ivories. The museum also houses an important collection of jewelry made between the 17th and 20th centuries.
Inclusions
Skip-the-line entrance ticket to: Palatine Gallery, Royal Apartments, Gallery of Modern Art, Museum of Fashion and Costume, Treasure of the Grand Dukes and Temporary exhibitions
Change & Refund Policies
Once this product is successfully booked, it cannot be changed or canceled
How to Use It
All times are given in local time
Palazzo Pitti - Piazza de' Pitti 1, 50125 Florence FI, Italy
Please present your digital or printed voucher upon arrival.
Activity Essentials
Citizens aged 18 to 25 years old, from the European Union and from Norway, Iceland, Switzerland and Lichtenstein
Free (pre-booking fee required in order to skip the line):
Children under 18 (children under 12 must be accompanied by an adult)
Guides and interpreters from the European Union
ICOM, ICOMOS and ICCROM members
Disabled people and one companion
EU school groups and their teachers, within the established quotas
Teachers and students from the following schools: Academies of Fine Arts or corresponding institutions in the EU; Architecture, Cultural Heritage, Education Studies faculties; degree programs on literary subjects with an archeology or art history focus; art faculties and corresponding courses in EU member states
Teachers with permanent and temporary contracts at Italian state and private schools (showing at the ticket office appropriate documentation issued by the MIUR)
Journalists of the European Union in good standing with the payment of the association fees for the current year, by showing a suitable document
Traveller Information
Adult: Age 26 to 99
Student: Age 18 to 25
Child: Age 1 to 17
Reduced price Citizens aged 18 to 25 years old, from the European Union and from Norway, Iceland, Switzerland, and Lichtenstein Free (pre-booking fee required in order to skip the line): Children under 18 (children under 12 must be accompanied by an adult)
Important Information
The timeslot you choose in the calendar is mandatory in order to skip the line at the entrance
The booking confirmation and the access codes will be sent via email within 24 hours from purchase
On March 8, for International Women's Day, admission to museums, archaeological sites and state monuments is free for all women
From Tuesday to Sunday: 8.15am - 6.50pm
Closed every Monday, 1 January, 1 May, 25 December
Free on the first Sunday of the month from October to March