Activity Details
Amsterdam Dungeon is a walkthrough experience that takes you through 7 interactive shows with an amazing cast of actors, special effects and unique scenes and stages. You will join a small group and descend into the vaults of Amsterdam Dungeon for a tour that will make you laugh and scream. Learn about the Dutch history through an experience that you can see, hear, touch, smell and feel.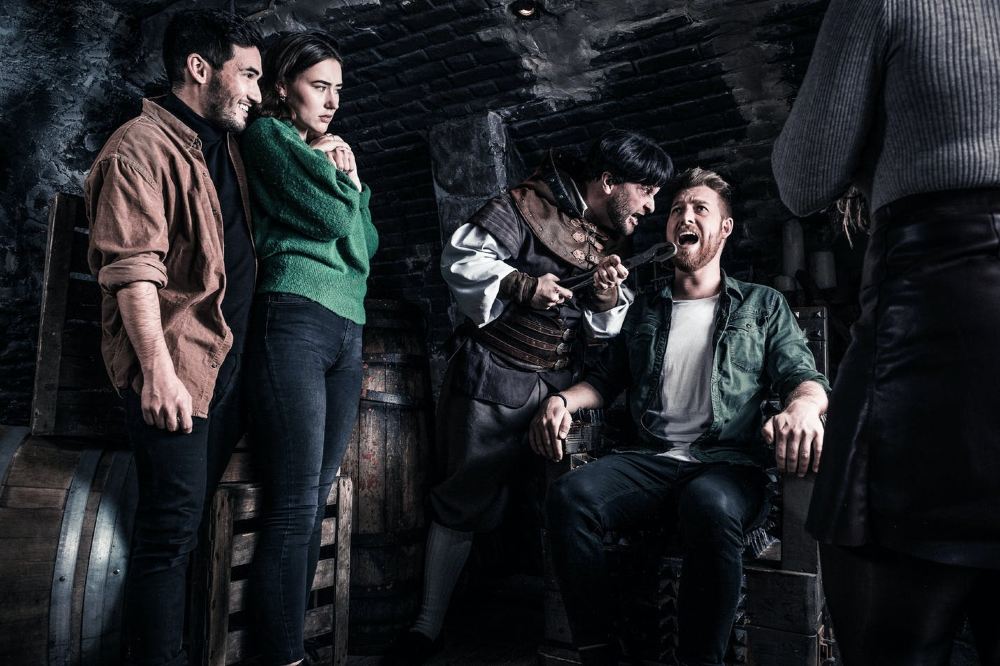 History is not made up only of achievements and progress, sometimes it can be terrible. If you want to personally suffer the horrors of Dutch history, the Amsterdam Dungeon is the place for you!
Here forms of violence become unexpectedly funny. Born on the model of the successful London attraction of the same name, the Amsterdam Dungeon is not a typical museum, but a place to exorcise your greatest fears. Five hundred years of obscure historical events are remembered by 7 interactive shows, portrayed by nine actors in the flesh.
You can enter a torture room, climb aboard the ship of the seventeenth-century East India Company, discover the dark secret of the artist Rembrandt, enter the paranormal world of the witch Meynes Cornellis, dissect the human body, experience the terror caused by the plague or inquisition, and get lost in a maze of mirrors.
Inclusions
Entrance ticket to the Amsterdam Dungeon
Change & Refund Policies
Free cancellation at or before 01:00 at least 2 days before the date of use
Cancellations made after 01:00 at least 2 days before the date of use will incur a cancellation fee of 100%
Partial cancellation of this booking is not permitted
How to Use It
Present mobile or printed voucher upon arrival.
Meeting point:
The Amsterdam Dungeon is located in Rokin 78, just a short walk from the Dam square.
Activity Essentials
The first tour starts at 11.00am. The last tour starts at 7.00pm
Tours start every 10-15 minutes. A tour of the Amsterdam Dungeon takes around 45 minutes
During holidays and school vacations, other opening times may apply
Traveller Information
Adult: Age 16 to 99
Child: Age 5 to 15
Infants ages 0-4: free
Important Information
You can join a tour in English or Dutch. Indicate your language preferences at the door
It is not possible to bring large bags into The Amsterdam Dungeon
The Dungeon is wheelchair accessible, but a complete tour cannot be experienced