Activity Details
Must reserve your visit date and timeslot before arrival at the park.
Nestled between the Singapore Zoo and Night Safari, the River Wonders is both a river-themed zoo and aquarium. Singapore's newest wildlife park has over 6,000 animals, including 40 threatened species, with zones that replicate the habitats of rivers across the world, from the Mississippi to the Yangtze.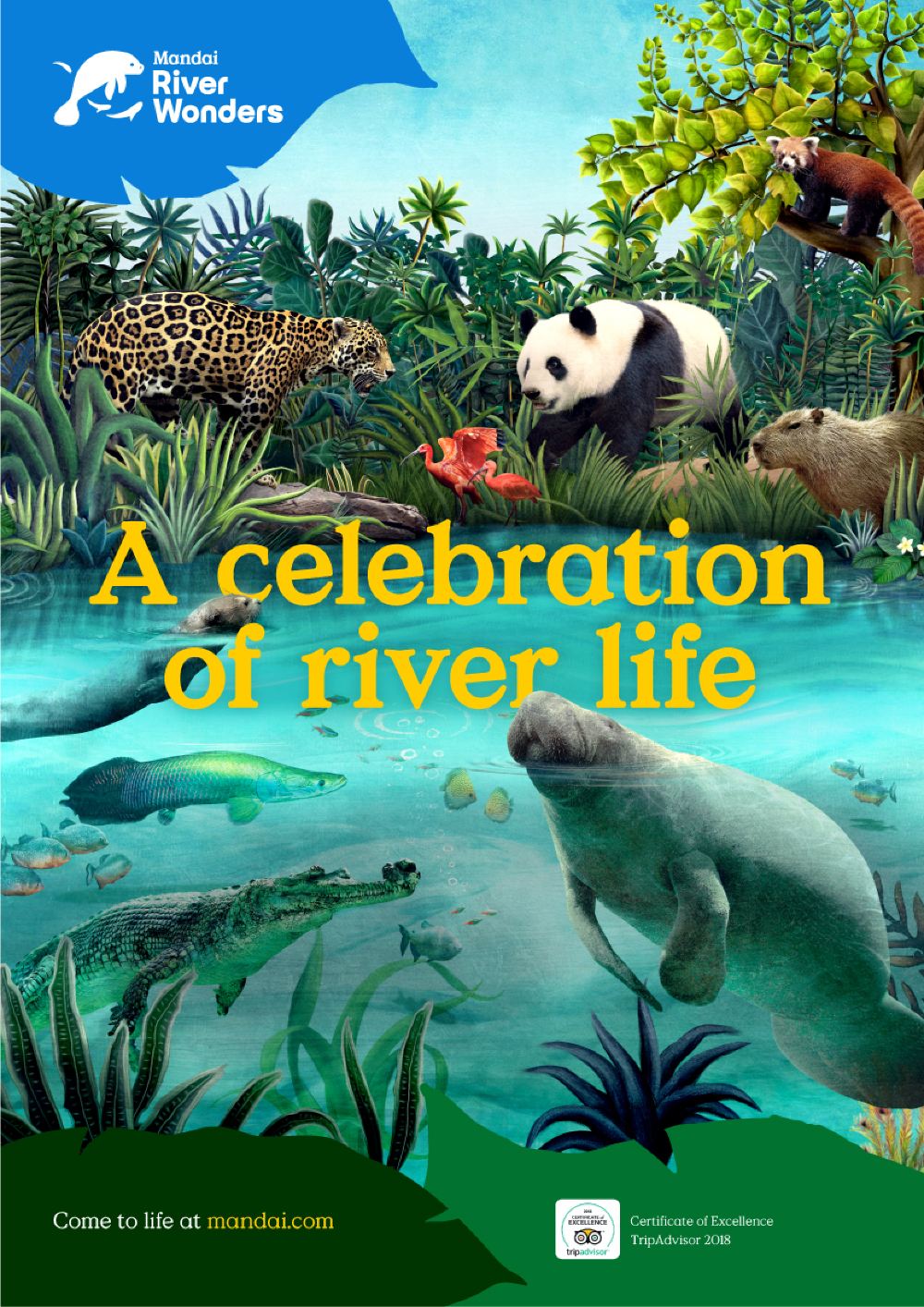 Panda Paradise
Before visiting resident giant pandas Kai Kai and Jia Jia at the Giant Panda Forest, stop by to look at the River Wonders Singapore's adorable red panda.
Its rust-coloured fur and fox-like face are just as winsome as the celebrity panda couple, making this exhibit very popular.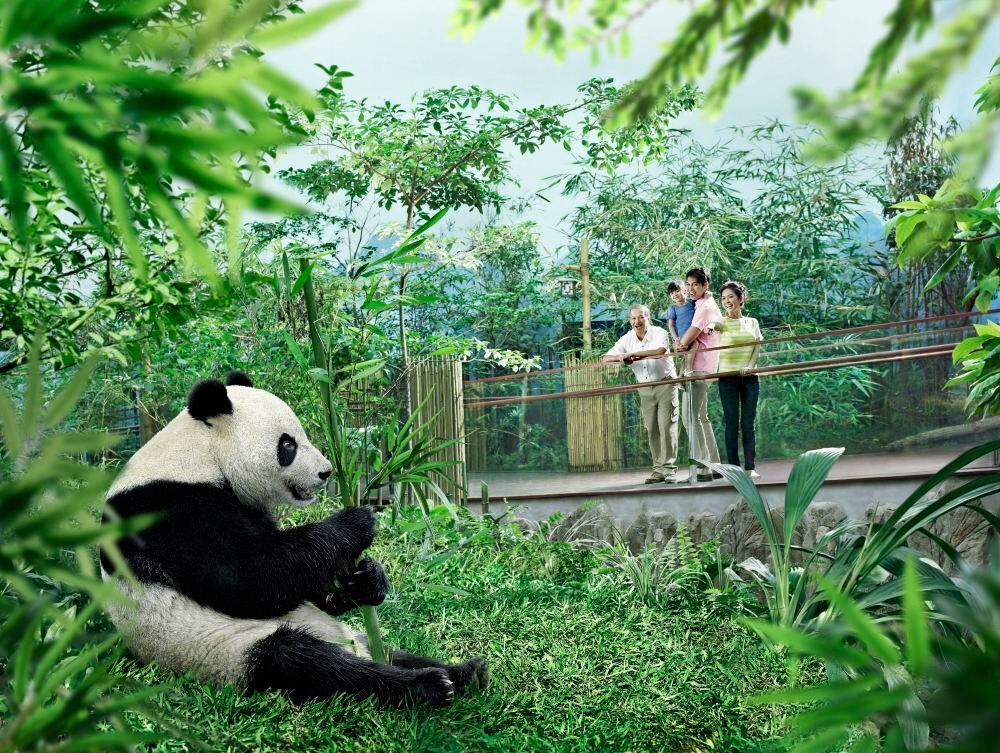 Up close and personal
Panda mania aside, there are many more animals at Asia's first and only river-themed wildlife park. Embark on an up-close adventure with pelicans, beavers and capybaras on the park's Once Upon A River show.
Wander into Wild Amazonia and set sail on the Amazon River Quest, an easy 10-minute boat ride that lets you meet some of the amazing wildlife from the world's largest tropical rainforest, such as the jaguar and maned wolf.
Step into the Squirrel Monkey Forest and say 'hi' to this tropical aviary's free-ranging residents. Look out for their bounding leaps from the trees above you.
Then watch in awe as massive manatees swim serenely around their equally gargantuan aquarium at the Amazon Flooded Forest, a truly beautiful sight.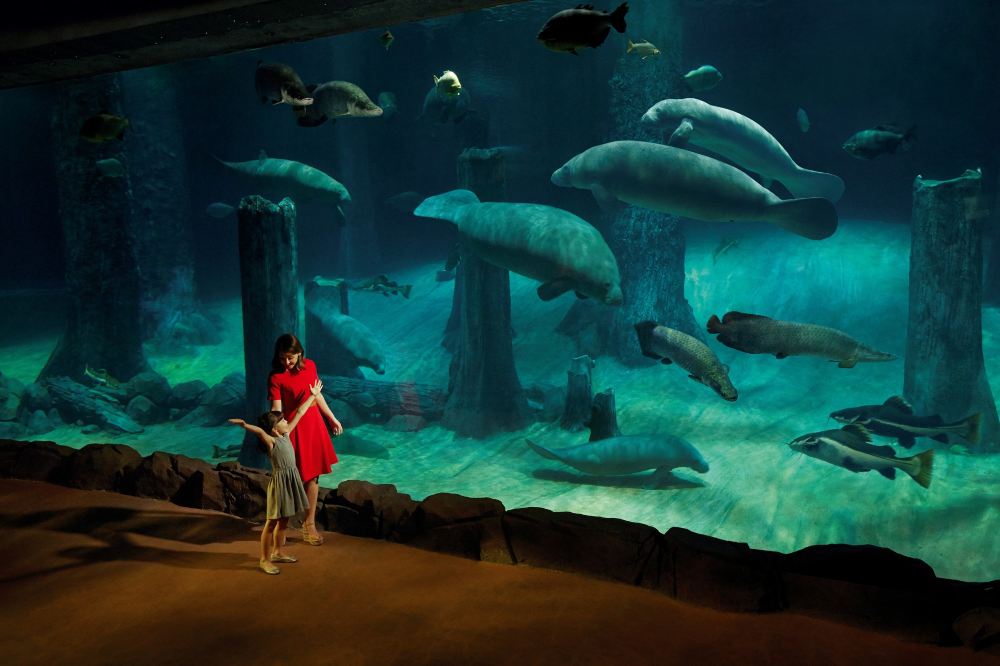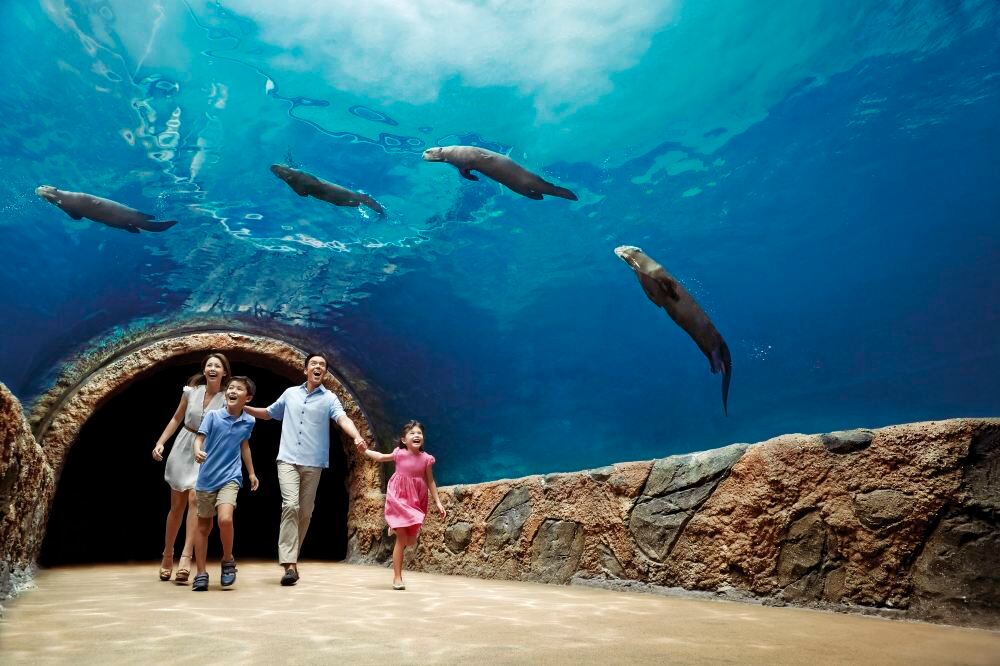 Admission + Cold Beverage + Souvenir Package Include one (1) Cold Beverage with Souvenir Cup and one (1) 16.5'' animal cushion of 4 different designs (usual price is at $18)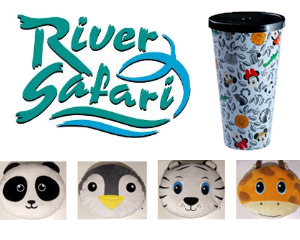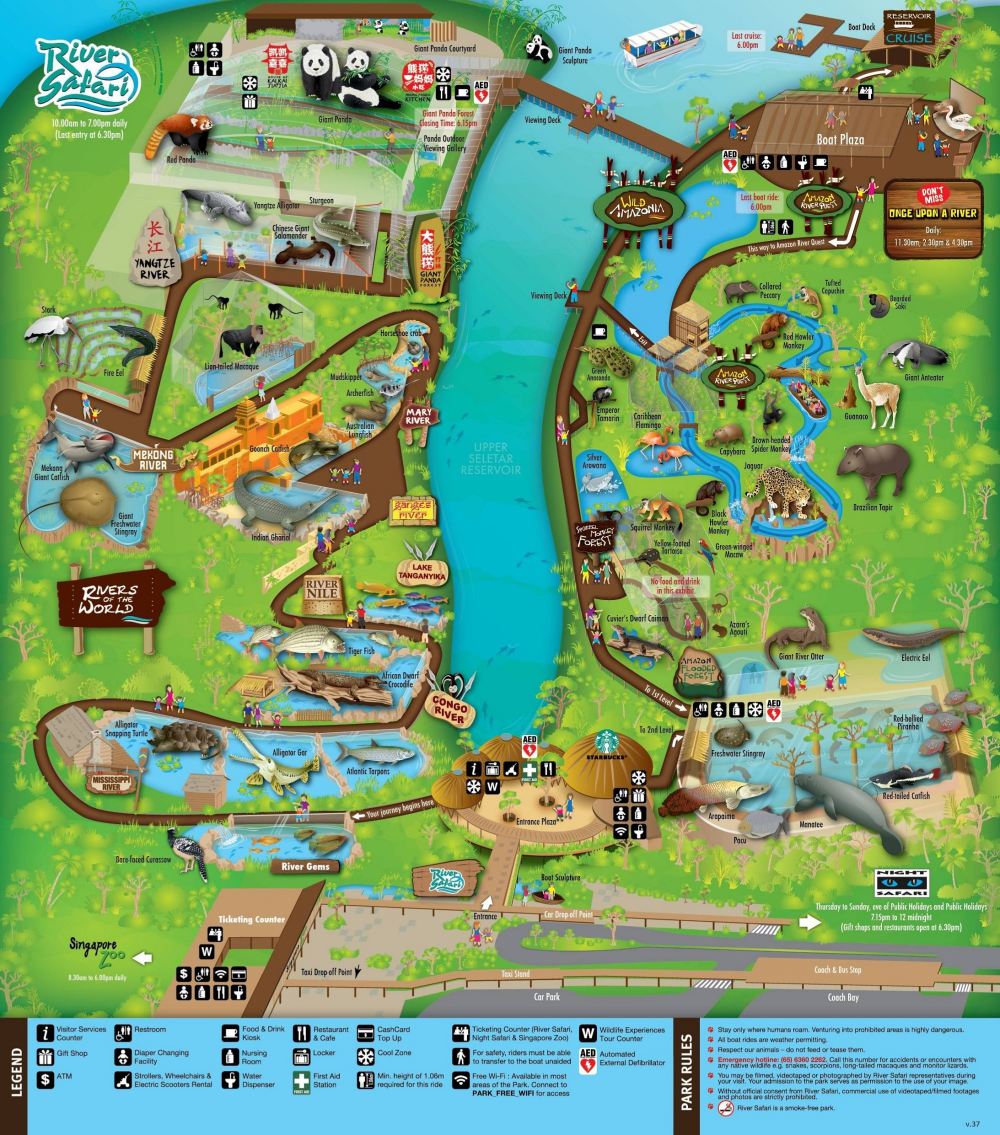 【Temporary Closures】
The following Park Experiences are temporarily suspended due to safe distancing measures:
Keeper's Chit Chat
The Giant Panda Forest will open at 10.15am on every Monday from 11 January until March 2021 due to maintenance works .
Our shows are operating at limited capacity as part of the necessary Safe Management Measures. We seek your understanding that once full, we will be unable to accept more guests.
The Giant Panda Forest will open at 11am daily from 28 May to 30 June 2021.
Due to scheduled maintenance works at the Giant Panda Forest, the opening of exhibit will be delayed to 10.30am on 19 July 2021.
Inclusions
Admission to River Wonders
Admission + Cold Beverage + Souvenir Package Include one (1) Cold Beverage with Souvenir Cup and one (1) 16.5'' animal cushion of 4 different designs (usual price is at $18)
Change & Refund Policies
Once this product is successfully booked, it cannot be changed or canceled
How to Use It
Admission times and opening hours are in local time
Before you visit the park, you must book a date/timeslot through the portal: http://reseller.wrs.com.sg/ticketstore/guestbooktimeslot
After you confirm the selected date/time, you cannot change the date and time of the park visit. Mandai Wildlife Group reserves the right to deny admission if no prior bookings are made
Present the e-voucher & reservation on your phone and reservation to gain admission by scanning QR Code.
Opening Hours: 10:00am - 7:00pm (Last entry at 6.00pm)
Address: 80 Mandai Lake Road Singapore 729826
[For Admission + Cold Beverage + Souvenir Package Only]
Cold Beverage Redemption Venue: Mama Panda Kitchen
Retail Merchandise Redemption Venue: River Wonders Entrance at Main shop
All redemptions will only be applicable according to the respective park on the same day of visit
In the event if the offered item is out of stock, similar items with the same value will be offered as replacement without prior notice
Activity Essentials
Traveller Information
Adult: Age 18 to 59
Child: Age 3-12
Youth: Age 13 to 17
Senior: Age 60+
Admission for child below 3 years old is free
Important Information
This product is transferable. Please refer to the Mandai Wildlife Group's Terms and Conditions for more information.
Stay only where humans roam. Venturing into prohibited areas is not allowed and highly dangerous.
The park is our animals' home, so treat them with respect.This includes NOT feeding, teasing or plucking off their feathers.
Please stay seated and keep hands and feet within the boatduring the ride.
There's room enough for everyone at River Wonders, so do not make a rush for any show or exhibit.
Please switch off the flash photography function in your camera when taking photos as it may blin, disturb or startlethe animals.
Without official consent from River Wonders, the commercial use of videotaped/filmed footage and photos is strictly forbidden.
You may be filmed, videotaped, or photographed by park representatives during your visit. Your admission to River Wonders serves as your consent to the use of your image.
River Wonders is smoke-free. The designated smoking point is located outside the park entrance.
The park is a designated quarantine area. Pets and plants are not permitted as they may affect our animals' health and safety.
Skate scooters, inline skates, rollerblades, tricycles and pull trolleys are not permitted in the park as they may compromise our guests' safety.
Some exhibits may be temporarily closed for refurbishment, please check with the attractions for more details.
All SRV Admission Tickets are subject to Mandai Wildlife Group's prevailing "Park Ticket Terms & Conditions" published at https://www.wrs.com.sg/en/park-terms.html.