Activity Details
"WANNA GET HIGH... NATURALLY!"
Over the spectacular North Shore of Oahu near Honolulu
No transportation during the COVID restriction.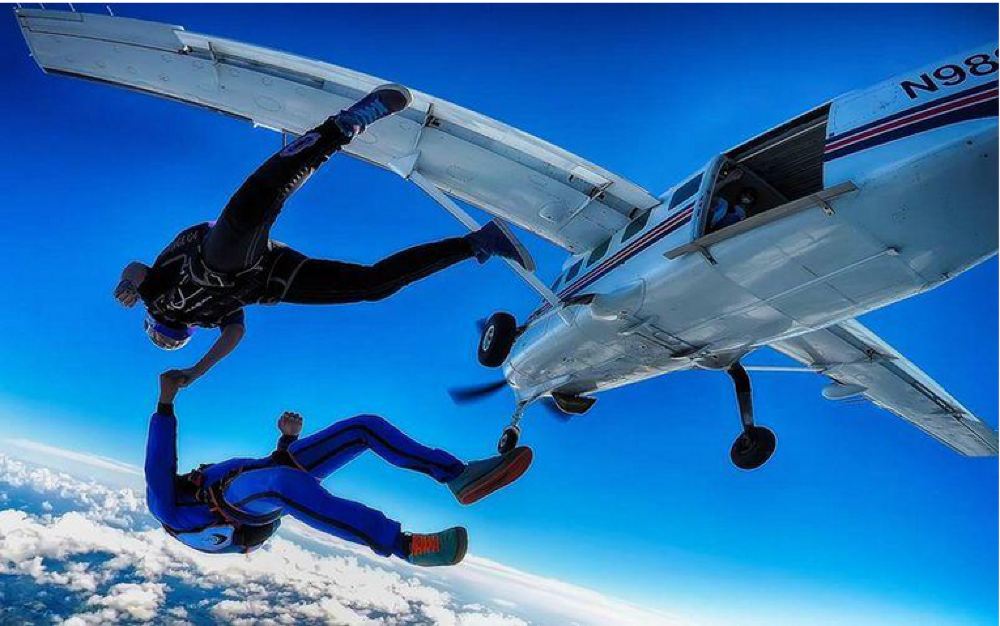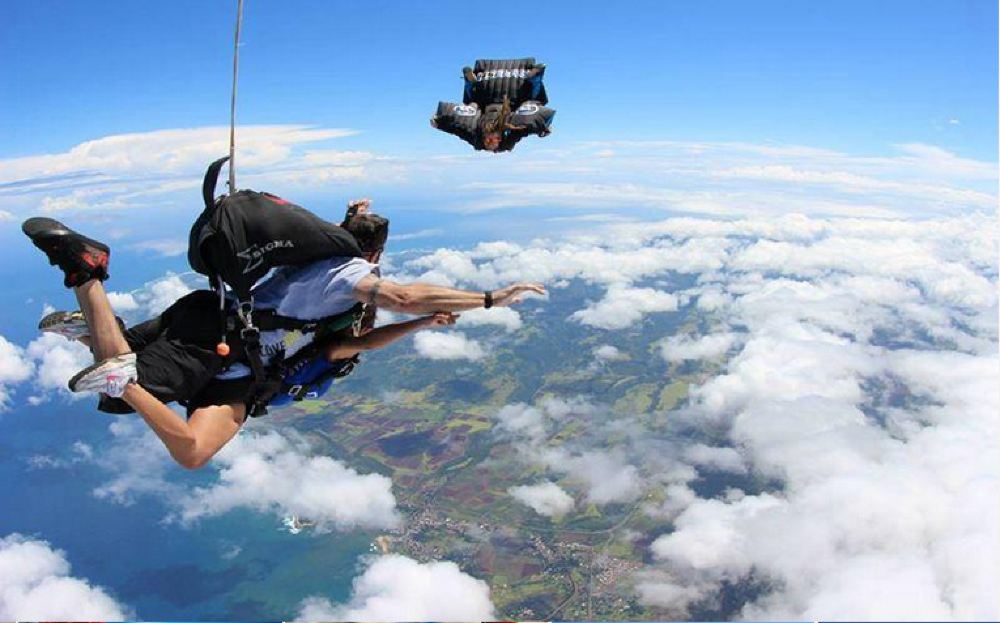 REGULAR JUMP
Freefall speed
120 mph
Exit altitude
9,000 - 11,000 ft
Freefall time
20+ seconds
Scenic Canopy flight
5 minutes


ULTIMATE JUMP
Exit altitude
14,000+ ft
Freefall time
60+ seconds
Inclusions
Parachuting equipment (Including goggles)
Exclusions
All personal expenses and expenses not mentioned in the inclusions
PHOTOS — $150+
VIDEO — $180+
PHOTOS & VIDEO — $230+
HANDICAM PHOTO(GoPro on your instructor's wrist) — $120+
HANDICAM VIDEO — $150+
HANDICAM PHOTOS & VIDEO — $200+
Change & Refund Policies
Cancellations made at or before 01:00 at least 1 day before the date of use will incur a cancellation fee of 100%
Free cancellation after 01:00 at least 1 day before the date of use
Partial cancellation of this booking is not permitted
How to Use It
All times are given in local time
We are open everyday from 7:00am to 2:30pm, later on weekends and holidays. Expect to be at the dropzone 1 to 3 hrs after paperwork completion.
Remember your ID/Passport and close-toed shoes!
Activity Essentials
IMPORTANT
1. You must watch the training video and sign the Tandem Parachute Jumper Agreement.
2. You must be 18 years of age with valid ID. NO EXCEPTIONS
3. No scuba diving 24 hours prior to skydiving.
4. 240lbs/108kg maximum weight. Additional fees apply to those over 200lbs.
5. For safety reasons no personal cameras in flight.
6. This is not a carnival ride! You are a student, not just a passenger. Your performance is important to both you and your instructors safety.
7. Experienced jumper, current USPA card, B-License, AAD, Sealed Reserve.
8. ALTITUDE IS GUARANTEED w/ appropriate conditions only.
Subject to:
a) Unexpected changes in tropical island weather
b) Strict FAA regulations (airport closures, flying restrictions, etc.)
c) If the Ultimate Tandem(14,000ft) cannot be reached you will only pay for the Regular Tandem(8,000ft). For prepaid customers you get a partial refund, if the jump is canceled you will get a full refund. 9. PLEASE BE PATIENT! It may take 1-4 hours or more.
10. You must be medically capable and physically fit for skydiving. Call for questions. You must be able to step up on top of a picnic table without the use of hands, turn around, be able to jump high off of it, then be capable of taking the impact of landing and run it out. We may ask you to verify physical fitness at our location.
Traveller Information
Adult: Age 18+
Important Information
No transportation during the COVID restriction.
You must leave a WORKING contact telephone number in Hawaii with voicemail/text setup.
Remember your ID/Passport and close-toed shoes!