Activity Details
With its mix of races and cultures, Singapore has rightfully earned a reputation for being the cultural melting pot of Asia. To showcase this diverse heritage, the Asian Civilisations Museum (ACM) takes you on a grand exploration of the people from around the region that have settled on our shores over the past two centuries.
The ACM is the only museum in the region devoted to exploring the artistic heritage of Asia, especially the ancestral cultures of Singaporeans. Founded in 1993, and in its present building by the Singapore River since 2003, the ACM launched two new wings with new galleries in late 2015.
The ACM shines the spotlight on the historical connections between the cultures of Asia, and between Asia and the world. On the ground floor, you'll find the Trade and the Exchange of Ideas gallery, which is home to artifacts and artworks that tell stories of Singapore's history as an emporium for global trade.
In the ACM's riverfront wing, resides the Khoo Teck Puat Gallery, where visitors can find the famous Tang Shipwreck collection, a virtual time capsule of treasures from 9th-century China hidden from the world till its discovery in 1998.
Then, head to the Kwek Hong Png Wing to admire the museum's first contemporary art space, located on the ground floor. The wing's third floor also houses over 300 magnificent Chinese ceramics from the museum's collection. Other galleries in the ACM include the Ancient Religions Gallery and the Scholar in Chinese Culture gallery.
The ACM is far more than just a spectacular history lesson. Expect programs like the annual River Nights, where you can connect closely with culture and the arts.
After marveling at all that history, you can also take time to reflect with a bite at Privé Café @ ACM or Cantonese restaurant, Empress. Then, exit through the gift shop and pick up some unique mementos from your trip to the ACM.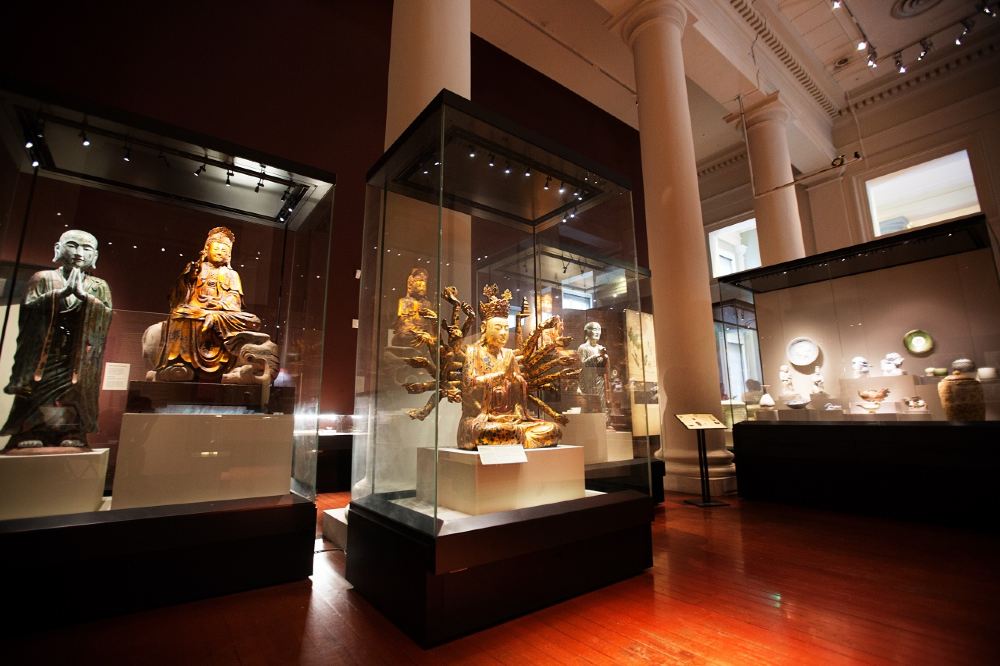 Booking Validity
Valid for 180 days from the booking date, Valid for 1 use(s) only
Inclusions
Admission to Permanent Gallery
Change & Refund Policies
Once this product is successfully booked, it cannot be changed or canceled
How to Use It
All times are given in local time.
Please present QR Code (Powered by Globaltix) to receive your admission ticket.
Valid proof of identity (e.g., passport, school pass) must be presented at the Visitor Services counter to enjoy concession admission.
Address: 1 Empress Place, Singapore 179555
Operating Hours: Daily 10:00 - 19:00, Fridays 10:00 - 21:00
Admission to all galleries ends 30 minutes before closing time
Activity Essentials
Permanent galleries are free for Singaporeans & PRs.
Traveller Information
Adult: Age 13 to 59
Concession: Students, Senior (Age 60+), Persons with Disabilities (PWDs)