Activity Details
Get picked up from your hotel and get ready for a big day of relaxation and adventure in Langkawi. Hop in a speedboat and zip over to your first stop: Pulau Beras Basah. Also known as Wet Rice Island, this island was once a hiding place for ships transporting rice when storms approached. This is a picture-perfect beach of soft sand and beautiful vistas that will please every fan of tropical islands. Put on your swimsuit and relax here for a while or take part in some activities like snorkeling or banana boating. Then hop back into the speedboat and head to Pulau Singa, also known as Big Lions Island. While there are no lions here, there are a lot of eagles! Stay seated in the boat as you cruise past this island and see around 300 eagles swooping from the sky to catch some fish for breakfast. It's a pretty cool sight! Then it's time to try your hand at some fishing. Everything you catch will be prepared by the staff for the BBQ lunch later, so try your best. Then it's off to Pulau Dayang Bunting, also known as the Island of the Pregnant Maiden. Here you'll find a beautiful freshwater lake surrounded by mountains where you can take a relaxing dip, explore the lush forest, get a fish pedicure or rent some paddle boats. Legend has it that infertility could be cured by drinking from the lake as the outline of the surrounding mountains resembles a pregnant woman reclining. After your adventures it's time to sit back and relax with a BBQ and unlimited beverages before being dropped off to your hotel. This is Langkawi at its finest.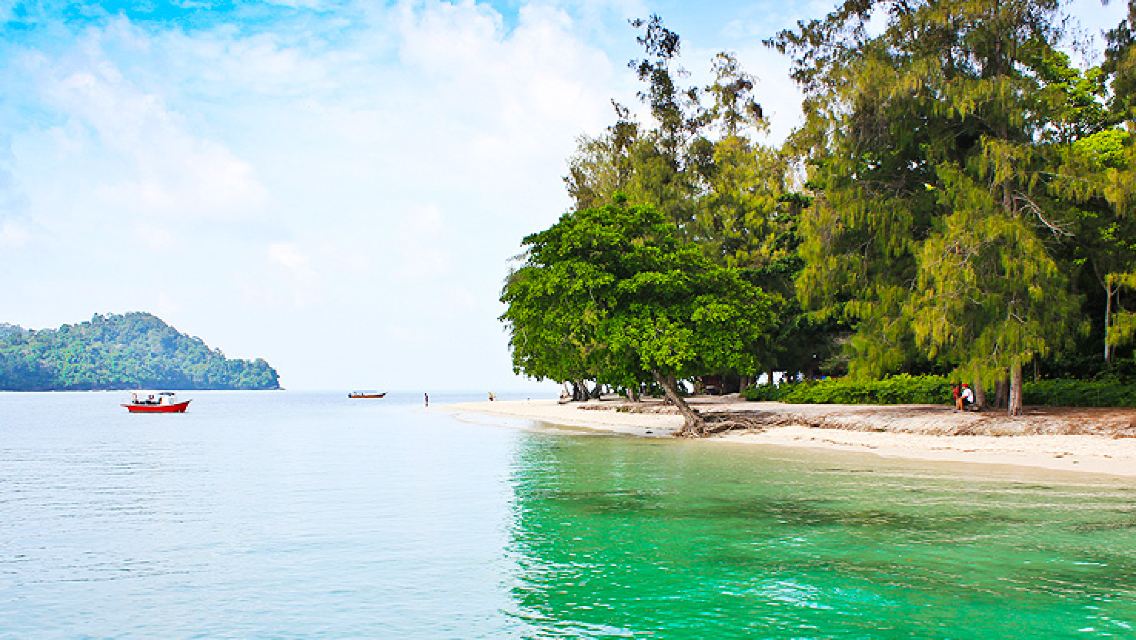 Watch the eagles swoop and soar near Pulau Singa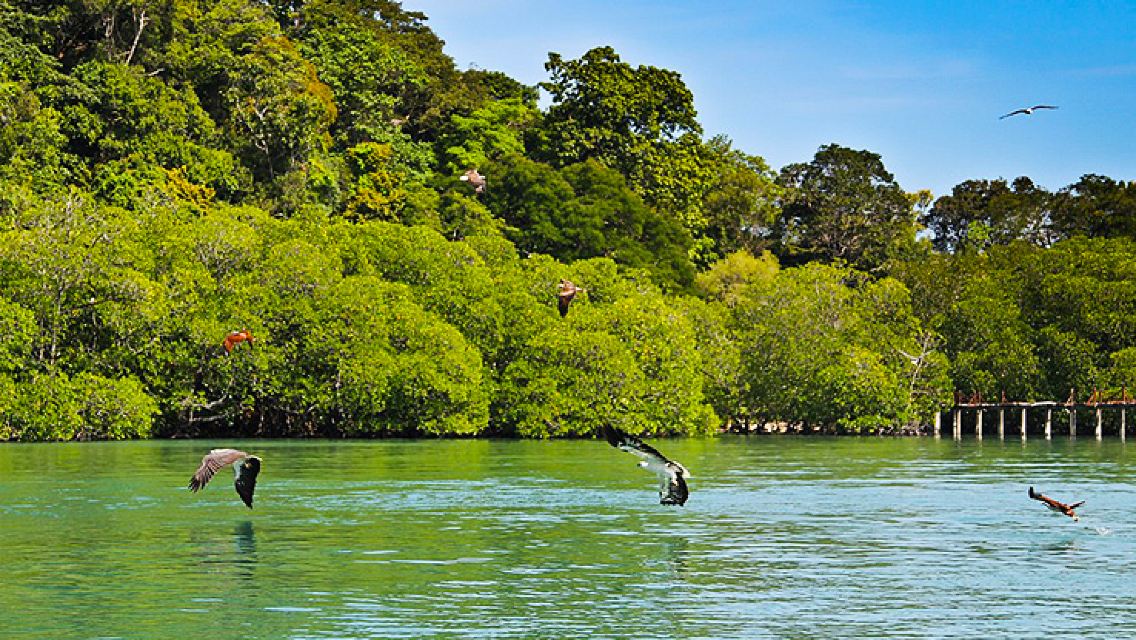 Try your hand at fishing - you'll get to taste your catches at the BBQ later!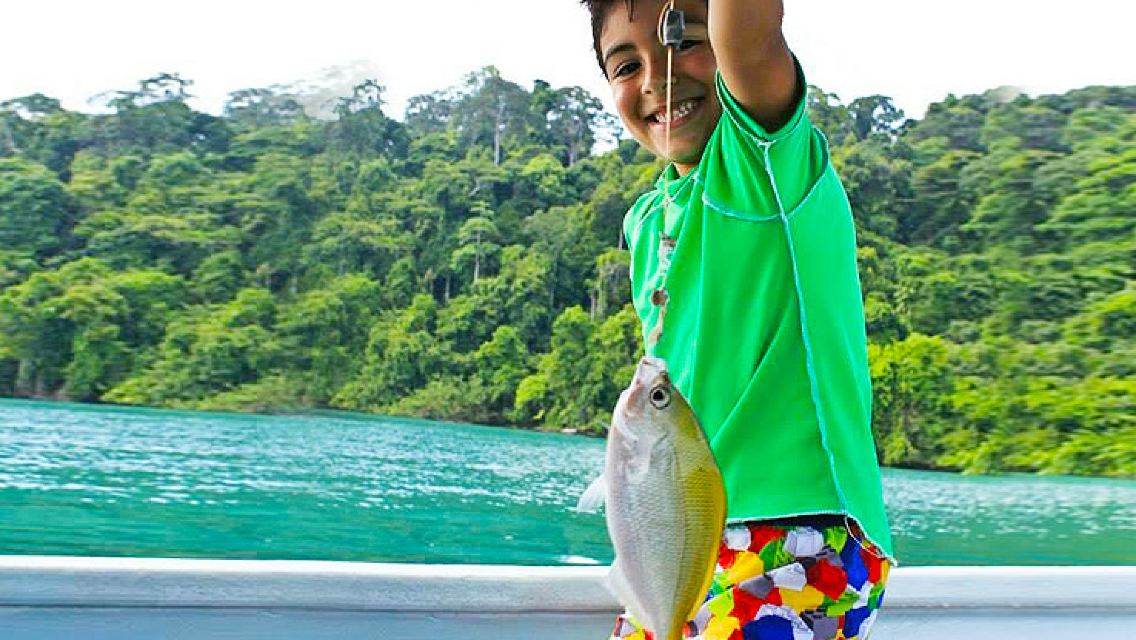 Enjoy a delicious BBQ before you head back to your hotel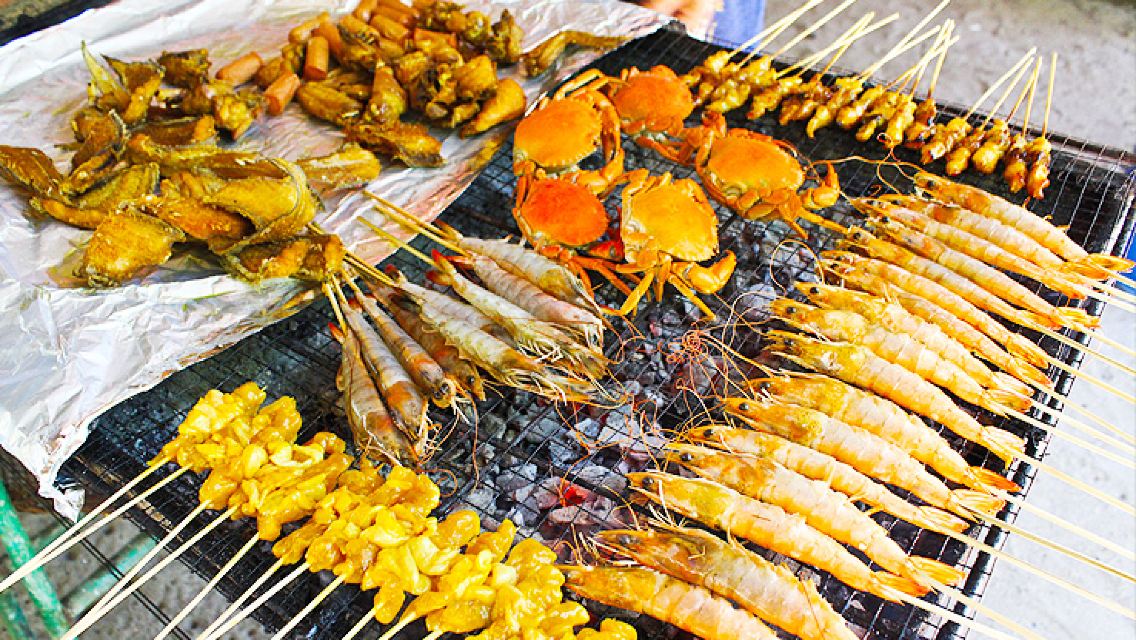 【Pick-up Area】
1)Hotels in Downtown: Kuah Town/Pantai Cenang/Pantai Kok(Area A)
2)Hotels in Suburb: The Andaman/The Datai/Tanjung Rhu/Four Season(Area B)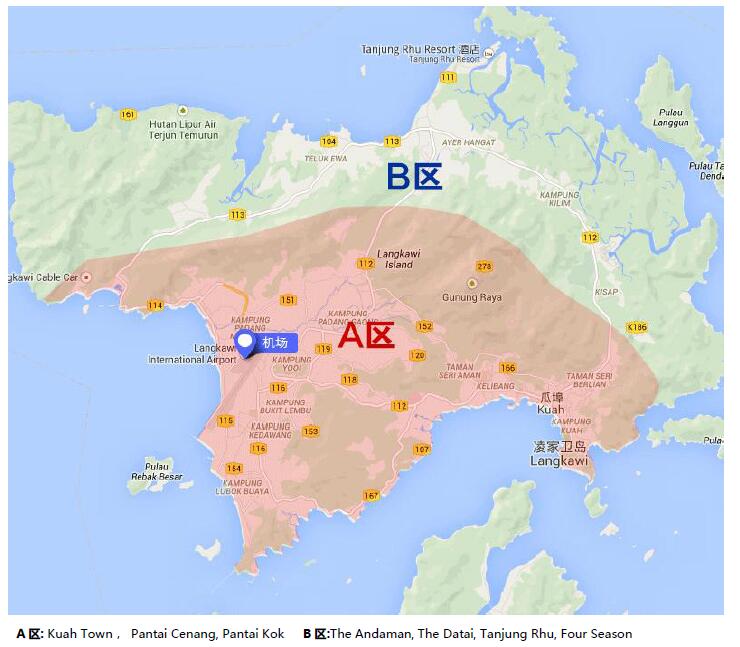 Itinerary
Regular Tour
08:30 Pickup from hotels
09:00 Transit: take boat to islands
09:20 Attraction: Pulau Beras Basah (Wet Rice Island)
09:50 Transit: Pulau Singa (Big Lions Island)
10:00 Attraction: Big Lions Island
10:30 Transit: take boat to fishing area
10:40 Attraction: fishing
11:40 Transit: take boat to Pulau Dayang Bunting (Island of the Pregnant Maiden)
11:55 Attraction: Pulau Dayang Bunting (Island of the Pregnant Maiden)
12:55 Transit to Crystal Island
13:15 Lunch: BBQ
14:15 Return trip: take shuttle back to hotels
Regular Tour + Sailboat
08:30 Pickup from hotels
09:00 Transit: take boat to islands
09:20 Attraction: Pulau Beras Basah (Wet Rice Island)
09:50 Transit: Pulau Singa (Big Lions Island)
10:00 Attraction: Big Lions Island
10:30 Transit: take boat to fishing area
10:40 Attraction: fishing
11:40 Transit: take boat to Pulau Dayang Bunting (Island of the Pregnant Maiden)
11:55 Attraction: Pulau Dayang Bunting (Island of the Pregnant Maiden)
12:55 Transit to Crystal Island
13:15 Lunch: BBQ
14:15 Transit: take boat back to the pier
14:30 Return to hotels for rest/free time before sailboat trip at sunset
16:30 Transit: take car back to pier
17:00 Attraction: sunset boating and BBQ dinner
20:00 Transit back to hotels
Inclusions
Entry to all the islands mentioned in the inclusions
Round-trip transportation from downtown hotels (optional)
Speedboat
Lunch (including unlimited beer and soft drink)
Guide
Tips
Exclusions
Transportation from hotels outside the pickup zone (requires a surcharge)
Activities on the islands
All personal expenses and expenses not mentioned in the inclusions
Change & Refund Policies
Free cancellation at or before 12:00 at least 3 days before the date of use
Cancellations made at or before 12:00 at least 2 days before the date of use will incur a cancellation fee of 50%
Cancellations made at or before 23:59 on the date of use will incur a cancellation fee of 100%
Partial cancellation of this booking is not permitted
How to Use It
All times are given in local time
The staff will contact you to confirm the meeting time and place by phone or SMS before 23:00 (or 23:30 on holidays) one day prior to the trip. Please ensure that your mobile phone number is valid for international call or SMS service. If there is no contact by this time, please contact the emergency contact number in the confirmation email
Please wait in your hotel at least 5 minutes prior to the departure time
Activity Essentials
Traveller Information
Adult: Age 12+
Child: Age 3–11
Free for healthy seniors age 60+ Children must be accompanied by adult Not recommended for pregnant women, guests with heart attack and fear of heights
Important Information
Please provide your personal information and contact details when booking
If the driver has still not arrived 15 minutes after the scheduled pickup time, please contact the driver or customer service. Please ensure your phone is switched on for the driver's call or message
Please do not abandon the group during the trip. In the case of abandonment before the trip ends, refunds cannot be given
In the event of unfavorable weather conditions, the staff may stop all outdoor activities and other arrangements will be made