https://au.trip.com/travel-guide/attraction/mount-coot-tha/mount-coot-tha-reserve-79222/
Overview
Book
Nearby
Reviews

Win Prizes
Recommended
Recommended sightseeing time:
1 day
Highlights of Mount Coot-tha Reserve
Located in the west of Brisbane city, the Cooteta Hill Reserve has endless bushes and green spaces, with botanical gardens, planetariums and observation decks on the hill. You can not only breathe the clear air in the mountains here, but also climb to the top of Kuta Mountain to overlook the beautiful scenery of Brisbane. 1. At the foot of the Brisbane Botanical Garden Reserve is the lush Brisbane Botanical Garden, which has more than 20,000 species of plants, including the Aromatic Plants Pavilion, Herbs Pavilion, Tropical Pavilion and Bonsai House, which are all worth visiting. 2. Australia's top planetarium - Sir Tom Planetarium Botanic Gardens at the entrance is the Sir Tom Planetarium, which is one of Australia's top planetariums and a place of enlightenment for astronauts like Neil Armstrong. There are all kinds of astronomical telescopes in the museum, as well as special staff to help tourists point the positions of the planets. In addition, exhibitions and science and education film screenings are also held here regularly. 3. Enjoy the beautiful scenery on foot and by helicopter in different ways. Continue to the north. There is a 3.4-kilometer hiking trail on the way to the viewing platform. You can see the beautiful JCSlaughterFalls waterfall in the end. If you are too tired to walk, just go for a walk on the indigenous art trail that is only 1 km long. There are also helicopters on Mount Kuta for tourists to take a tour, allowing you to overlook this beautiful woodland from a high altitude.
Located Nearby of Mount Coot-tha Reserve
All (40)
Latest
Positive (30)
Photos (21)
You Might Also Like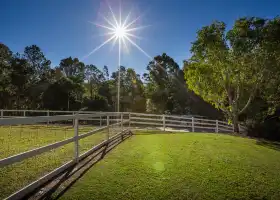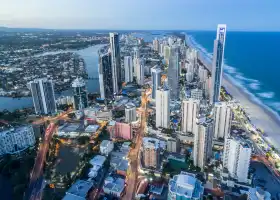 SkyPoint Observation Deck