https://au.trip.com/travel-guide/attraction/new-york/times-square-79105/
Overview
Nearby
Reviews

Win Prizes
Details
Recommended
Times Square
1,921 Reviews

based on 57 reviews

Recommended sightseeing time:
1-3 hours
Address:
Manhattan, NY 10036, USA
Map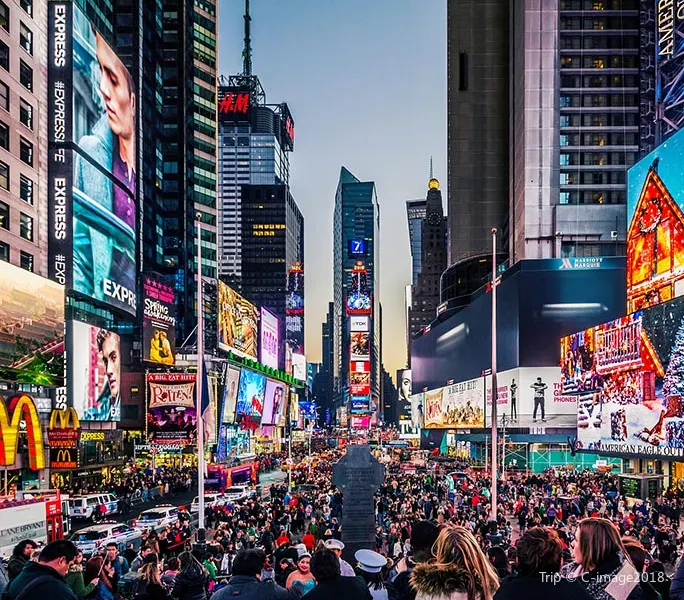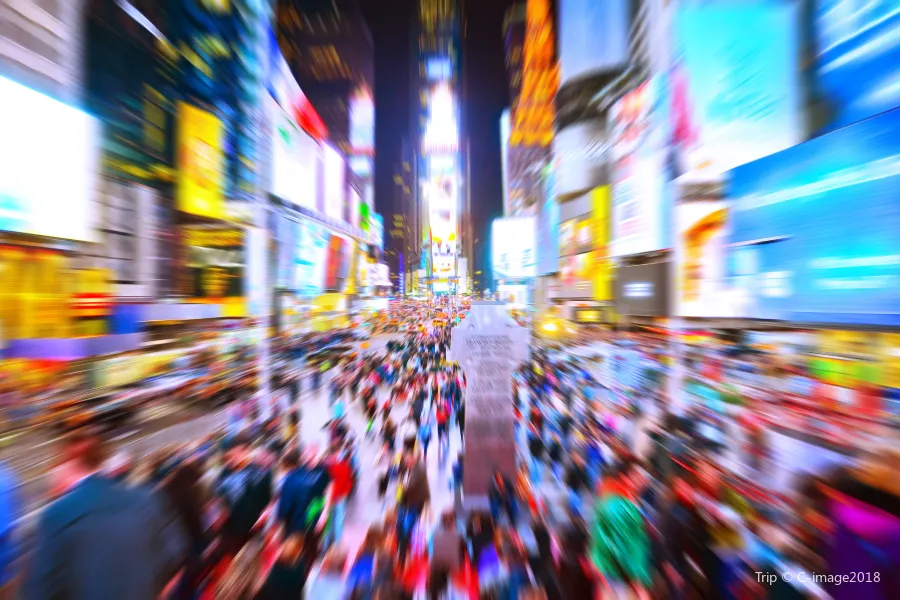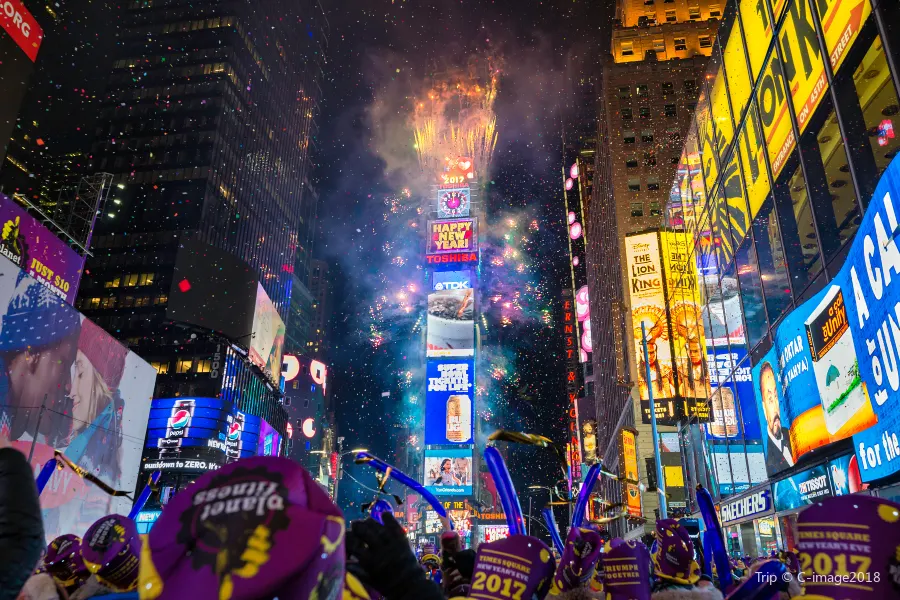 (undefined reviews)
Trip.com
TripAdvisor
All (1,921)
Latest
Positive (1,688)
Negative (20)
Photos (1,298)
Verified Booking (1)
Additional Information
Introduction
Times Square is a New York landmark. The triangular zone is flanked by high rise buildings and clustered with shops, with a plethora of department stores, restaurants, and Broadway theaters in the vicinity. Ablaze with lights both day and night, Time Square is overwhelmed by iridescent neon billboards and LED screens, each broadcasting adverts and promotion films from around the world. Throngs of people speaking different languages pack the streets and engrossing street shows can be seen everywhere. The Square is particularly boisterous during festivals, parades, and firework shows.