https://au.trip.com/travel-guide/attraction/venice/st-mark-s-campanile-88158/
Overview
Book
Nearby
Reviews

Win Prizes
Recommended
St Mark's Campanile
Campanile di San Marco
335 Reviews

based on 9258 reviews

Open today at 09:45-19:00
Recommended sightseeing time:
0.5-1 hour
Highlights of St Mark's Campanile
The Bell Tower of San Marco belongs to the Basilica of San Marco. As the beacon of the city on the lagoon, the Bell Tower has long been regarded by the Venetians as an indisputable landmark of Venice, and its status in Venice is even more than the Basilica of San Marco itself. The predecessor of St. Mark's Bell Tower was a watchtower built in the 9th century, which was later converted into a bell tower. In the centuries that followed, the Campanile of San Marco was damaged several times and underwent several reconstructions and renovations. Now it has become a tourist attraction for tourists from all over the world. Standing on St. Mark's Square, you can take pictures with the clock tower. The Bell Tower of San Marco is 98.6 meters high, with a brick red exterior and a simple structure. The lower half is a huge columnar building composed of bricks, each side is 12 meters long and 50 meters high. Above is the vaulted bell tower, where five clocks were previously placed. These five clocks have unique functions. Three-thirty (MezzaTerza) announces the meeting of the Senate, noon clock (Nona) heralds the arrival of noon, the workers clock (Marangona) marks the beginning and end of the working day, and the horseshoe clock (Trottiera) calls the House of Representatives. (MaggiorConsiglio) members participate in Parliament. In the past, the bells of the bell tower would ring all over Venice, but now only the workers' bell is left here. Above the arched bell tower is a square building, the outer walls are decorated with lions and Venetian justice women.To prevent corrosion from the sun and rain, the entire statue is wrapped in a thin gilded copper sheet. In addition to admiring the appearance of the bell tower on St.
Located near St Mark's Campanile
(335 Reviews)
Trip.com
(9,258 Reviews)
TripAdvisor
All (335)
Latest
With Photos (296)
Verified Booking (1)
Positive Reviews (310)
You Might Also Like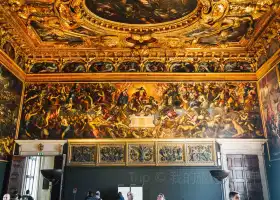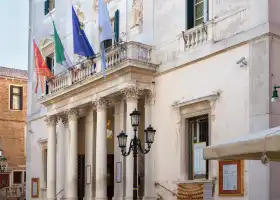 Teatro La Fenice di Venezia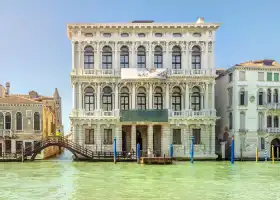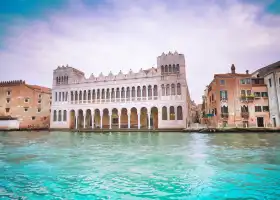 Copyright © 2023 Trip.com Travel Singapore Pte. Ltd. All rights reserved
Site Operator: Trip.com Travel Singapore Pte. Ltd.