Trending Destinations in 2021

Contents
1. Sydney

2. Gold Coast

3. Perth

4. Brisbane

5. Melbourne

6. Cairns

7. Port Macquarie

8. Adelaide

9. Canberra

10. Noosa
Goodbye 2020 and hello 2021! Our wanderlust is set to continue and based on our destination search trends between September and December 2020, the New Year is yet to bring more great homegrown holidays on Australian soil. Long European summers are swapped for road trips around Australia, sporadic weekend trips to Bali are replaced by weekends away in the country, and long-haul flights are traded in for flights to nowhere in our own backyard. Check out the top 10 trending destinations for 2021!
Sparkling Sydney, from its glittering harbour to the white sails of the Opera House and its iconic Harbour Bridge, Sydney is a city like no other. Discover hidden gems as you explore cobbled laneways and historic buildings of the Rocks and the city's excellent museums. Treat yourself to world-class shopping, an endless choice of gastronomical delights and party the night away in cool, chic bars. For something a little more relaxing, venture out to Bondi and nearby beaches, spend a day with the wildlife at Taronga Zoo or simply sit by the harbour and experience the best Sydney has to offer.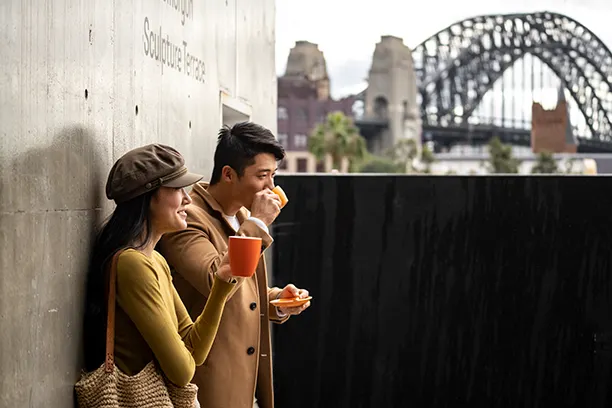 Renowned for its white sand beaches, breathtaking skyline, ancient rainforests, thrilling theme parks and vibrant nightlife, the Gold Coast is the ultimate holiday destination for everyone. Enjoy fun-filled days with the family as you explore world-class theme parks including Sea World, Warner Bros. Movie World and Dreamworld. Fancy a day at the beach? Soak up the sun and go kayaking, stand-up paddle boarding, jet skiing and maybe even take up a surf lesson. When you need a breather from the city go and explore the serene Gold Coast Hinterland and discover spectacular scenery, local wildlife, natural wonders and more. Whatever type of holiday you're looking for the Gold Coast has it all.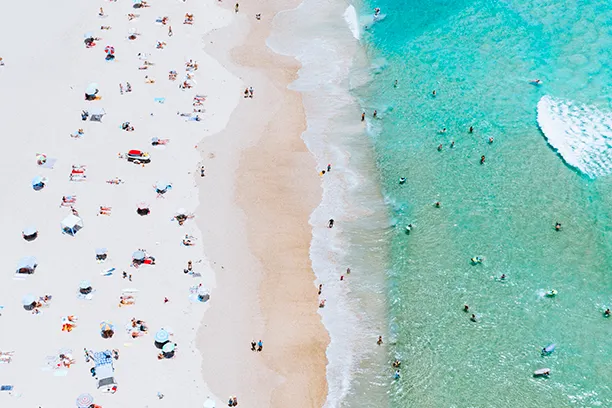 Pic by: Tourism and Events Queensland
Australia's sunniest capital city, Perth blends urban cool with raw natural beauty and is a top holiday destination for those who want to get away. Bustling with life and vibrant colours, Perth city is waiting for you to discover new bars, restaurants, shopping experiences, an eclectic culture and unique way of life. Discover laneway bars in multicultural Northbridge, lose yourself in Perth's city centre and immerse yourself in art, food and history. For something extra special, wander beyond the city and discover the beautiful wineries of the Swan Valley, only a short drive from the city centre. Experience amazing sunsets and if you're lucky get the chance to swim with wild dolphins along one of the many stunning beaches. For your little piece of 'hipster haven', you can't go past Perth.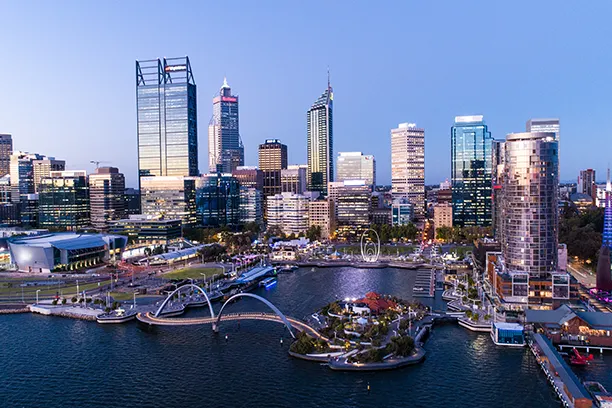 Pic by: Tourism Western Australia
Blessed with subtropical weather all year around, the capital of the Sunshine State, Brisbane rivals other big cities in Australia. With award-winning food and wine, a world-class events calendar, adventurous activities and scenic weekend getaways, Brisbane offers plenty to see and do. Discover the many lush parks and get to know the laid-back locals, wander through the galleries at South Bank, shop up a storm at Queen Street Mall and top the day off with first-class dining experiences. With almost 300 days of sunshine per year, it's no wonder Brisbane is fast becoming a hot holiday hot spot.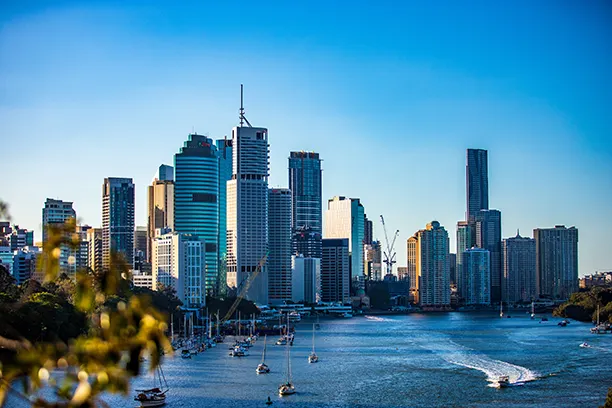 Pic by: Brisbane Local Marketing on Unsplash
Dubbed the most 'European' of Australian cities with a mix of 'New York' vibe, Melbourne is a cosmopolitan city bursting with cool and charm. From hidden spaces, iconic laneways and world-class street art to the buzzing city centre of Federation Square, Melbourne really does have it all. Discover the magic of Melbourne and find your ultimate urban staycation in one of the most 'hippest' and cultured cities in the world.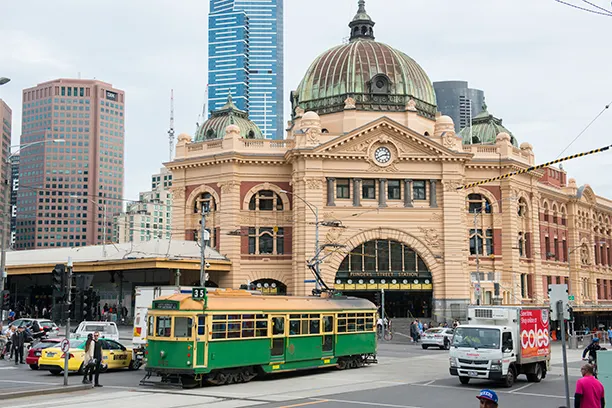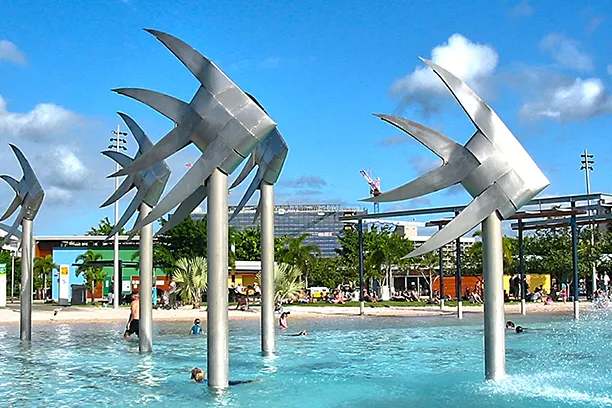 Pic by: Pascal Bernardon on Unsplash
Located on the NSW Mid-North Coast and approximately a 4 hour drive from Sydney, Port Macquarie is famous for its beaches, wildlife and historical past. Surrounded by the Hastings River and abundant with flora and fauna, Port Macquarie is perfect for that much needed seaside escape. Check out the oyster farms or take a beach stroll on top of a camel and breathe in that fresh, ocean air. Want to get close with wildlife? Bottle nose dolphins and whales are known to frolic in nearby beaches and the famous Koala Hospital is only a stone's throw away. Whether it's a weekend or mid-week break, an extended stay or a simple day trip, you'll find it all in Port Macquarie.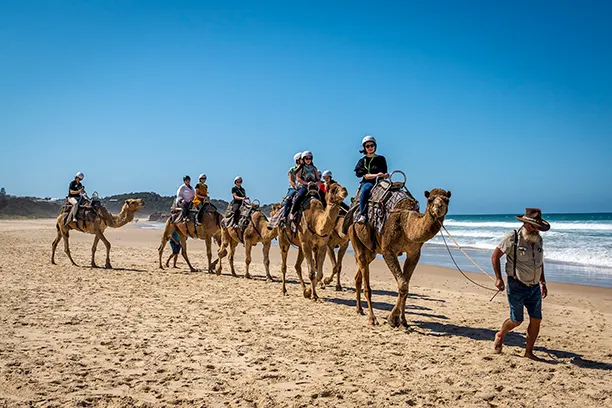 Adelaide, bursting with flavour and flair is fast becoming a top holiday destination for all Australians and it's not hard to see why. Famous for great local produce, award-winning food and wine, world-class events and an art lover's delight, Adelaide is a city you'll never want to leave. Go on a road trip, discover world-famous wine regions and treat yourself to an ultimate culinary experience. Or, simply take in the stunning country side backdrop that'll make you feel like you're in the Tuscan Hills in Italy. Adelaide is also known as the 'City of Churches' and will leave history buffs in awe as they admire the impressive designs of Adelaide's historical churches that mostly date back to the 19th century.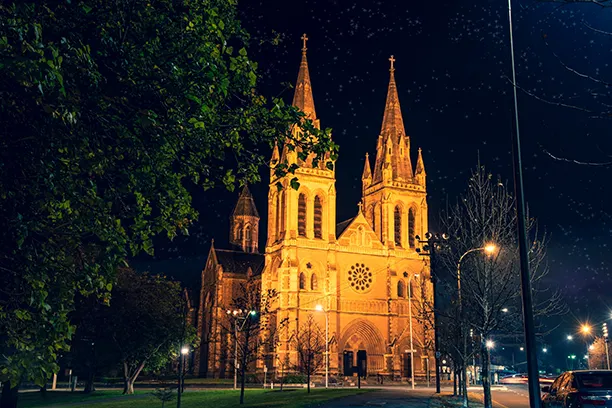 Pic by: Syed Hadi Naqvi on Unsplash
For an ultimate Australian holiday you can't go past Canberra. Known as Australia's national capital, this vibrant and chic city provides plenty of things to discover. Experience the small town vibe and uncover local secrets from the friendly locals who are more than willing to share the best of their local food, wine and attractions. After culture and history? Spend the day getting lost in the Canberra's rich history and explore museums, galleries, breweries and modern architecture. Whether it's indoors or outdoors, Canberra offers the perfect balance of a unique lifestyle and holiday experience.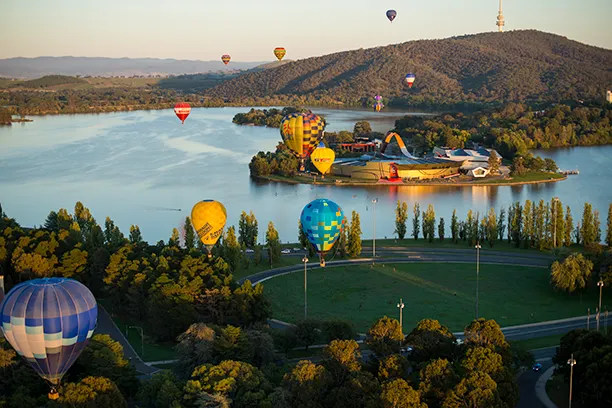 The chic, sophisticated coastal town of Noosa lies on the Sunshine Coast in Queensland and is home to stunning beaches and lakes, a dynamic food scene, the iconic Hastings Street and Noosa National park. Perfect for that mini-break, long weekend getaway or even an extended stay, Noosa is everything a holidaymaker could dream of and more. Take a morning beachside yoga class, get a massage at one of the superb day spas, shop till you drop in stylish boutiques dotted along Hastings Street and complete the day with delicious food and wine. If you're looking for adventure, there's plenty to do. Explore the Noosa Everglades with a kayak, sail the beautiful waters of Laguna Bay, learn to surf or go swimming with humpback whales. Noosa truly is a top holiday destination for all.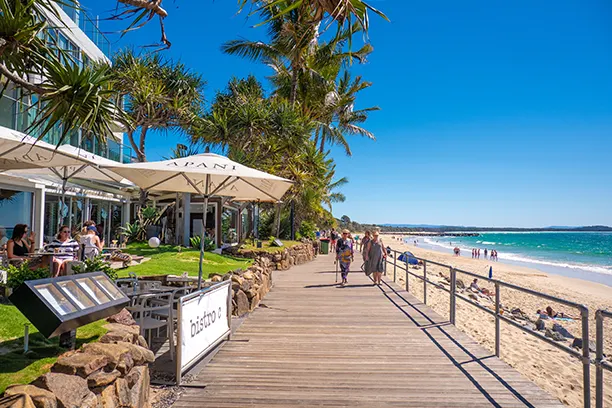 Pic by: Tourism and Events Queensland
Copyright © 2022 Trip.com Travel Singapore Pte. Ltd. All rights reserved
Site Operator: Trip.com Travel Singapore Pte. Ltd.