Robe Marina Accommodation
Cnr Of Beach Court Lipson Terrace
Show on map
Complete address will show after booking
Opened: 2014 This first-class city hotel is ideally located for guests to enjoy the many attractions of the hotel. Close to the beach, guests can watch the sea at close range. Guests can relax in the rooms equipped with modern amenities to relieve the day's fatigue
Show More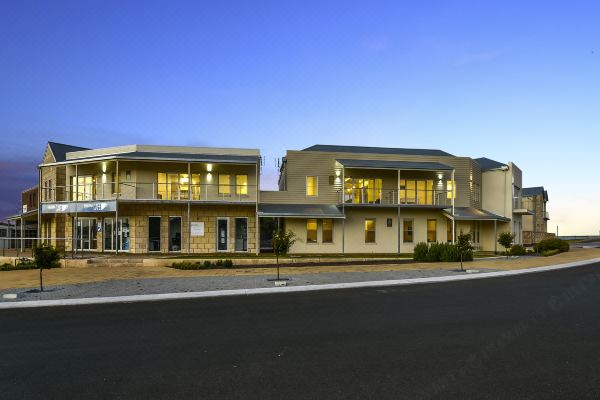 9 places of interest within 1000m, 241m from downtown
View Map

King Size Studio Apartment - Deluxe Suite 5
All Amenities

3 Bedroom Apartment
2 Queen bed and 1 King bed
135m²
All Amenities

King Size Studio Apartment - Deluxe Suite 8
All Amenities

King Size Studio Apartment - Deluxe Suite 7
All Amenities
King Size Studio Apartment - Deluxe Suite 6
All Amenities
Property Policy
Check-in and Check-out
Check-in
from 14:00 to 22:00
Check-out
before 10:00
Check-in Method
Please contact the hotel or homestay for information on how to check in.
Children and Extra Beds
Children are welcome at this hotel. Additional fees may be charged when a child stays at the hotel with parents or guardians, please confirm with the hotel.
Property Description
Opened: 2014
Number of Rooms: 5
This first-class city hotel is ideally located for guests to enjoy the many attractions of the hotel. Close to the beach, guests can watch the sea at close range. Guests can relax in the rooms equipped with modern amenities to relieve the day's fatigue
Services & Amenities
Parking
Free
Golf course
Hiking
Wi-Fi in public areas
Free
Front Desk Services
Express check-in and check-out
Cleaning Services
Laundry service (on-site)

Laundry service (off-site)
Public Area
Wi-Fi in public areas

Free

No smoking in public areas
Kid's Facilities
Children's desktop game/jigsaw puzzle
Haven't found the right property yet?