Activity Details
360° CHICAGO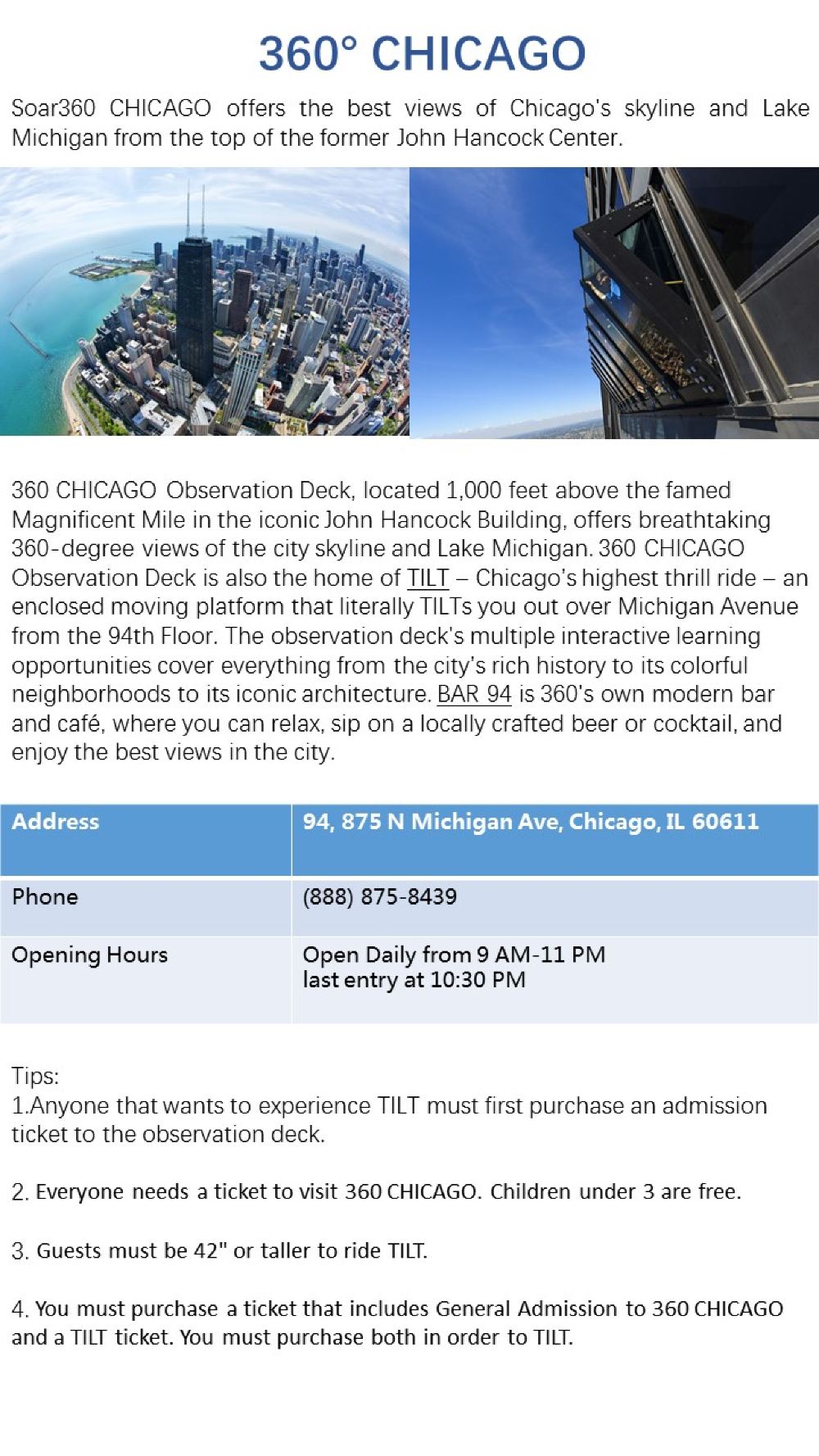 Exclusions
Food and beverage
Service fee
Any personal expenses are not listed in Fee Included
Change & Refund Policies
Once this product is successfully booked, it cannot be changed or canceled
How to Use It
All times are given in local time.
Admission times and opening hours are in local time.
The client could scan the barcode on a mobile phone without printing out.
Activity Essentials
Traveller Information
Adult: Age 12+
Youth: Age 3 to 11
Free admission for children aged 2 and under
Important Information
1.Anyone that wants to experience TILT must first purchase an admission ticket to the observation deck.
2. Everyone needs a ticket to visit 360 CHICAGO. Children under 3 are free.
3. Guests must be 42" or taller to ride TILT.
4. You must purchase a ticket that includes General Admission to 360 CHICAGO and a TILT ticket. You must purchase both in order to TILT.