https://au.trip.com/travel-guide/attraction/brisbane/brisbane-city-hall-88543/
Overview
Book
Nearby
Reviews

Win Prizes
Recommended
Brisbane City Hall
179 Reviews

based on 28 reviews

Closed Today
Open tomorrow at 8:00-17:00
Recommended sightseeing time:
1 hour
Highlights of Brisbane City Hall
Brisbane City Hall is the symbol of Brisbane and the most magnificent city hall in Australia. This prismatic tower building with Italian Renaissance style was built in 1930. The big bell on the clock tower rings every 15 minutes to remind Australians to cherish time and not waste time. 1. Brisbane City Hall is known as the "Million City Council" Before the completion of the Sydney Opera House in 1971, Brisbane City Hall was the most expensive building in Australia, so it was called the "Million City Council". You can feel the ancient atmosphere of this town hall from the outside, or you can take the elevator to the 78-meter inner observation deck, overlooking the King George Square next to the town hall and the chessboard-like streets of Brisbane, and you can enjoy the slow flow The Brisbane River through the city. 2. The atmosphere of art and culture around the city hall is strong. From the observation deck, you can pay attention to the beautiful interior decoration of the city hall: marble stairs and mosaic walls, which look like a long-standing artwork. If you are interested, you can visit the art galleries, museums, concert halls and libraries inside. There is an open-air plaza in front of the hall, where exhibitions, concerts and various celebrations are often held.
Located near Brisbane City Hall
(179 Reviews)
Trip.com
(28 Reviews)
TripAdvisor
All (179)
Latest
With Photos (105)
Positive Reviews (157)
You Might Also Like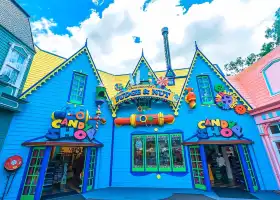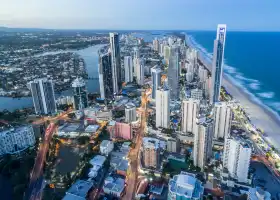 SkyPoint Observation Deck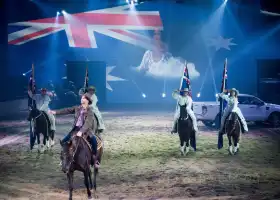 Australian Outback Spectacular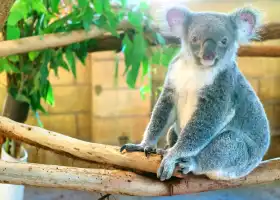 Lone Pine Koala Sanctuary
Copyright © 2023 Trip.com Travel Singapore Pte. Ltd. All rights reserved
Site Operator: Trip.com Travel Singapore Pte. Ltd.